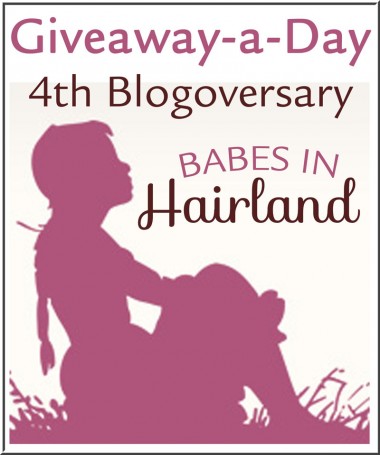 I can't believe we're on Day 3 already! Our Blogoversary wouldn't be complete without something from my all time favorite Bow Making Diva at All Things Ribbon! If you've been around BIH from the start, you know that Jen from All Things Ribbon has also been with us pretty much from day one – so it wouldn't be the same if we didn't include her!

All Things Ribbon truly stands up to their motto of "Finally a bow to buy an outfit for!"  I am the first to admit I've done that!  I don't know if she knows that I call her the "bow whisperer!"  Just when I think her creations can't get any more beautiful she comes up with something more amazing.  I love having all her gorgeous pictures show up in my Facebook feed.  They truly are eye candy!  Here are just a few of my favorites …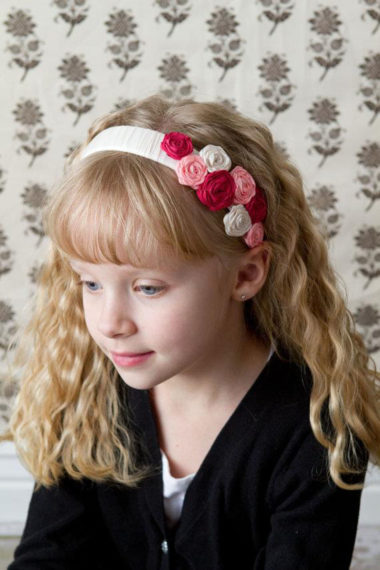 (All images used with permission of All Things Ribbon)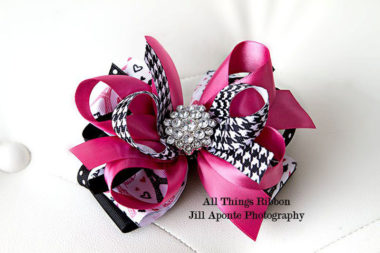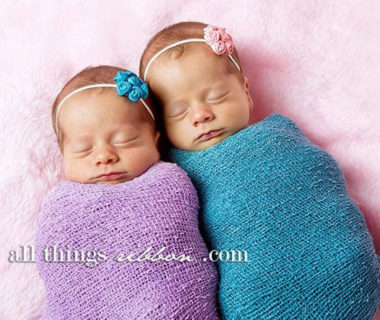 So up for grabs today are 2 darling, dazzling Dahlia headbands!   These are BRAND new to Jen's shoppe.  You'll be getting both the beautiful headbands pictured below.  These look so real, people are going to think you've got gorgeous fresh flowers on your headband!  And don't worry if you don't have anything to match these cuties … that's the whole point!  Go buy a cute new outfit to match! 🙂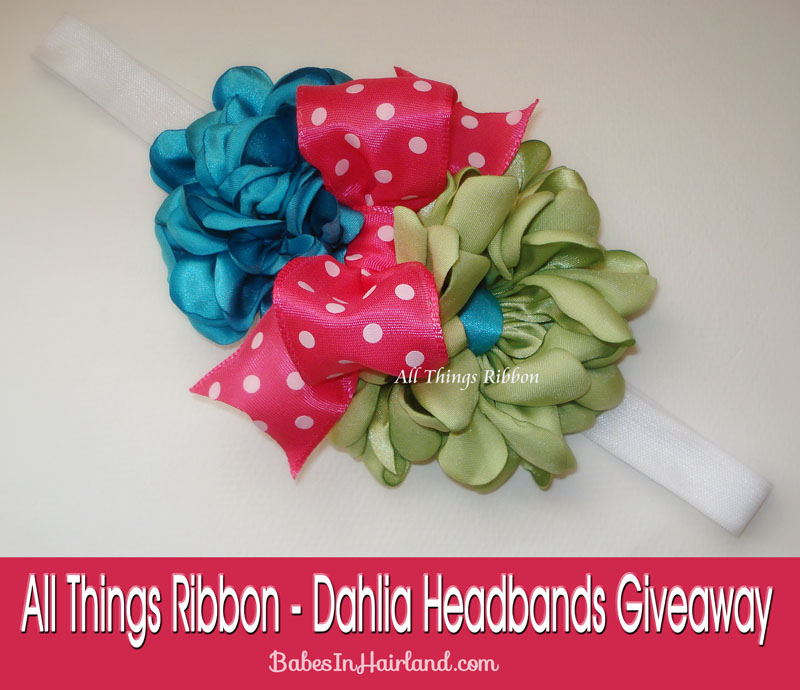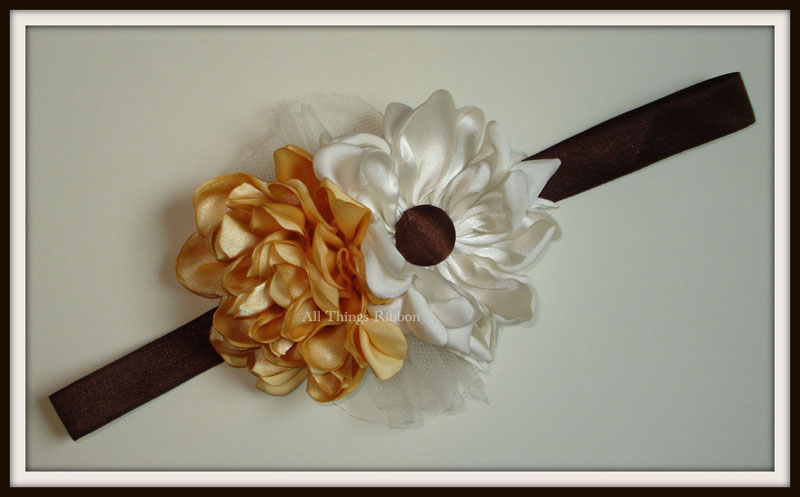 So you should know the drill by now … enter away & good luck!  And thank you again Jen for the giveaway!
*** If you aren't seeing a widget below to enter, I'm so sorry …  Rafflecopter is down due to their servers being knocked out from storms back East (or something like that!) … please try back later …. I apologize for the inconvenience – Thanks for your patience & hope you'll try back … ****
**Disclaimer — This page contains affiliate links. If you click on an item and purchase it, we receive a small % of the sale price. This does not change the price of your item. By purchasing these items it's like saying a little "thank you" to us! -
You might also enjoy these related posts