Here we are at day 4 of our giveaways & we've got a great non-hair related one for you today!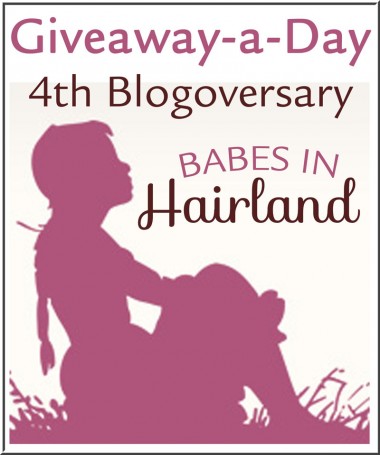 A few months ago I attended a blogging conference and I was introduced to a fabulous new line of bags or purses. They are called Kaboo Bags & they are unlike any normal purse or bag you might have.  They are so much more than just a purse.  They are a bag with room for everything – including your i-pad, Kindle – or whatever e-device you may have.  They are fabulous.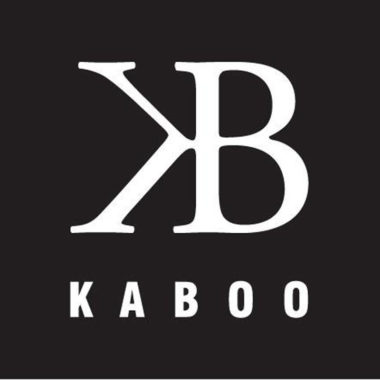 Kaboo was kind enough to send me "The Riley" in Pearl and it arrived just before Mother's Day.  Awesome Mother's Day gift I must say!

It arrived in a darling box (which I've kept btw!)  Love the chevron pattern inside!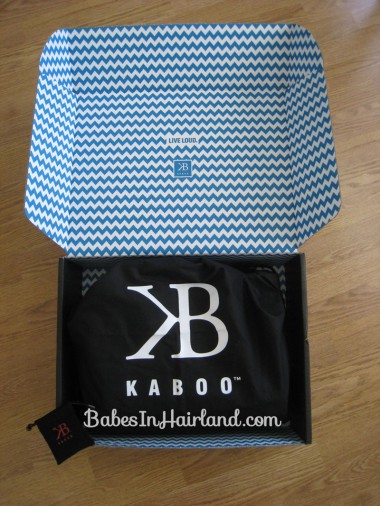 I am a major "need pockets" kind of gal so the Riley bag was just what I was looking for.  My previous purse was black, so I opted for a lighter color for Summer, although I just love the colors of the other bags too, so it was sooo hard to pick!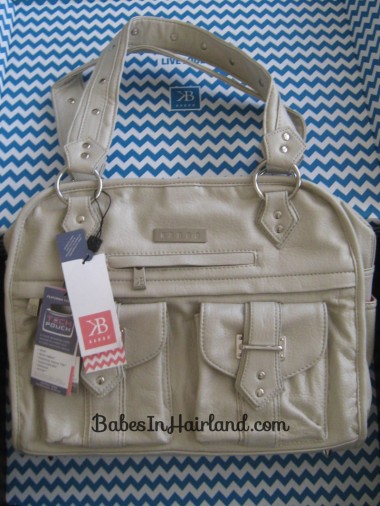 So here is what the inside of this one looks like.  So so cute with the chevron pattern inside as well.  But the thing I love SO much about this is the built in pockets inside — perfect for all my stuff!  PLUS – on the one side is a pocket that is padded that protects your e-device.  The pocket doesn't go right to the bottom of the purse so it sort of "floats" mid-air and cradles your device.  Genius!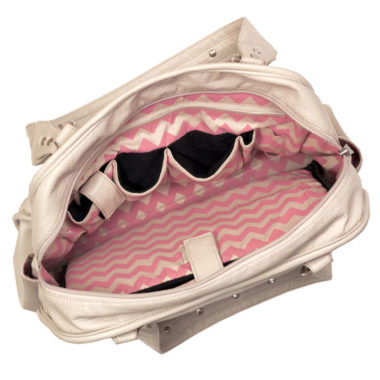 See all the pockets?  A must have for me!  I seriously could have used one of these back when I was in "diaper bag mode" because these bags are seriously so roomy you can fit it all in there!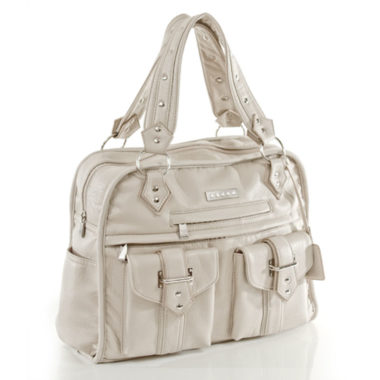 This was inside my purse the other day.  I know you can buy little organizer pouches that go inside your purse, but these are built in the Kaboo Bag.  Perfect for my hand sanitizer, lotion, pen, and it even has a little spot for my SD card and another pocket with a velcro closure to keep my little camera in.  And it's got pockets on each end w/elastic that I can keep my cell phone in and it doesn't fall out. I had a couple water bottles in there and had room room for more even with my wallet in there!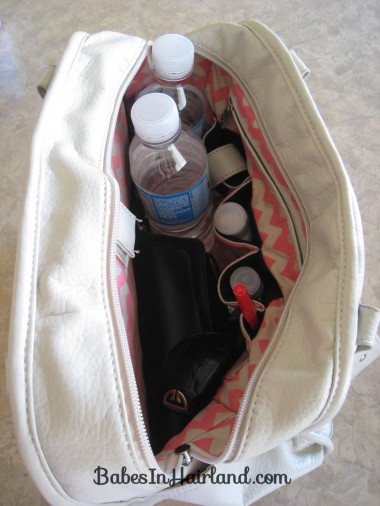 So here is what's up for grabs today…  A fabulous Kaboo Bag — of your choice.  They have all 4 of these bags pictured below, plus a different color of each.  You can check them all out on the Kaboo website to see what colors you'd like best.  All of them come with the fabulous tech pouch but are all designed a bit differently with pockets and such.  It just depends on what you like best.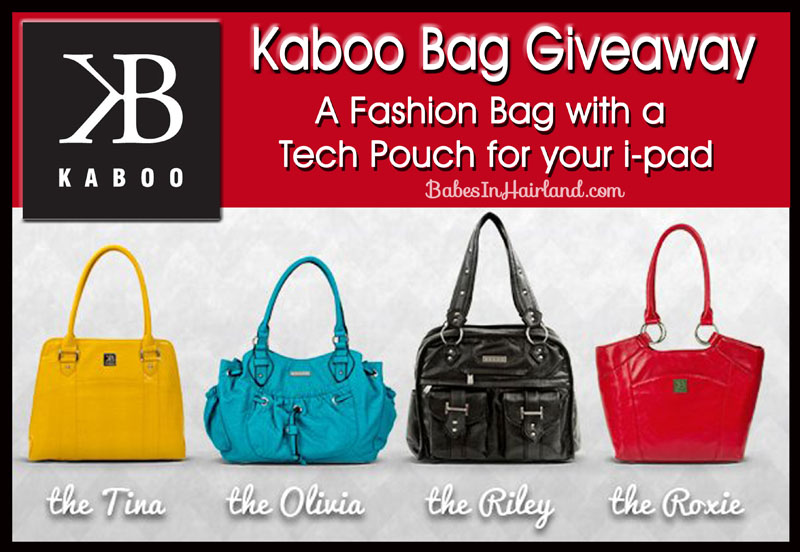 So, once again, here's our widget so enter away!
*** If you aren't seeing a widget below to enter, I'm so sorry …  Rafflecopter is down due to their servers being knocked out from storms back East (or something like that!) … please try back later …. I apologize for the inconvenience – Thanks for your patience & hope you'll try back … ****
You might also enjoy these related posts