We hope everyone had a safe and wonderful 4th of July.  We had an adventurous one and have enjoyed sleeping in today!  With the Rafflecopter widget, I can announce the winners right within the widget in the post of the giveaway, but since there were so many giveaways I'm posting all the winners here today instead.  Thanks again to all our sponsors – Lilla Rose, WeeKnit, All Things Ribbon, Kaboo Bags, and Curlformers for the giveaways.  And THANK YOU to all of you, our readers, who make what we do worth it!  We love seeing your pictures, reading your comments, and getting your e-mails each day.
If you are the winner, please contact me via our "contact form" tab on the top right of our site and I will put you in touch with "the powers that be" so you can receive your prize!  If I don't hear back from you within 48 hrs. we will pick a new winner for that giveaway.  Thank you again everyone!
So drum roll please …. the winners are:
Lilla Rose #68  Chad & Tiffany S.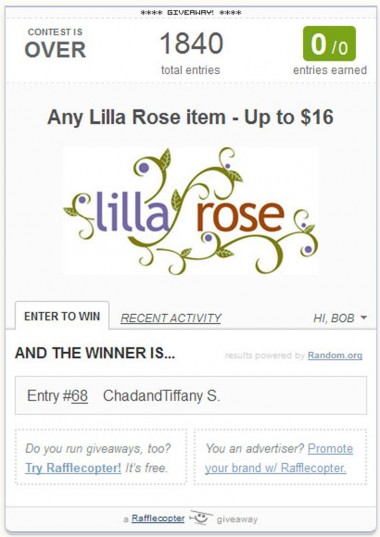 Wee Knit #328 Christy H.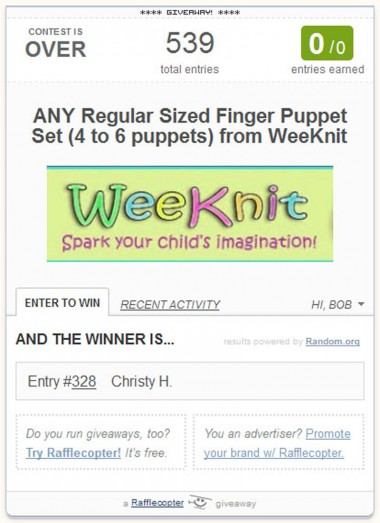 All Things Ribbon #960 Nicole P.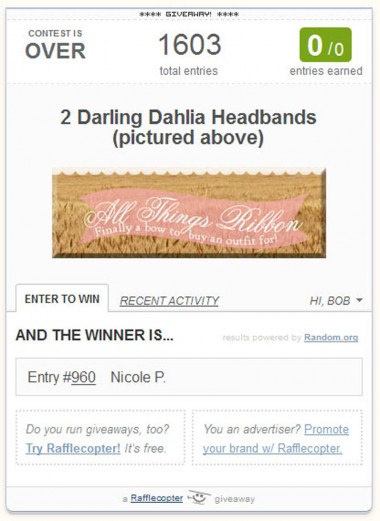 Kaboo Bags #2311 Amy S.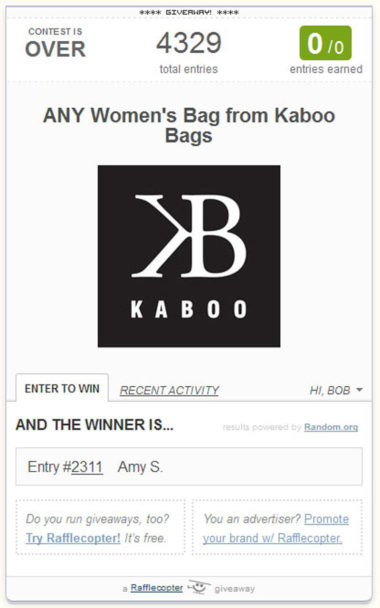 And the 4 different winners of Curlformers Kits are: #3433 Katrina D., #2694 Toni P., #5243 Misty M. & #3637 Ryan F.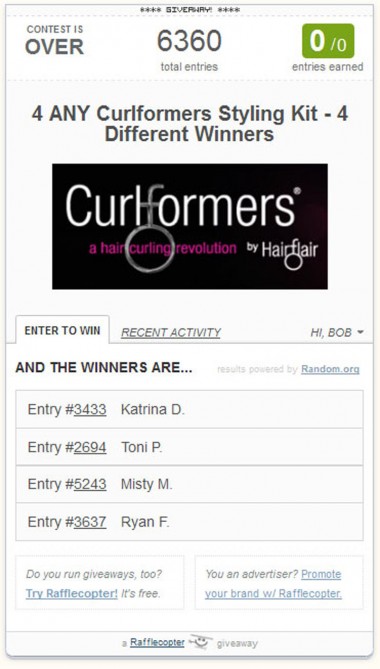 Thanks again everyone!  We had a wonderful week of fun giveaways!  Have a great day.
You might also enjoy these related posts