First off, I just wanted to give everyone a heads up on the upcoming week & its happenings.  We are celebrating our 4 year "Blogoversary" this weekend (Yipee!!)  & so we thought it'd be fun to celebrate by having a give away every day next week.  So you are going to want to be sure that you follow us somehow to get the update on each day & what we are giving away.  I know lately some of you have said you aren't seeing my updates in your FB feed, so you may want to double check that.  Go to our Facebook page and where you see the "Liked" button run your mouse over it. A new little menu will come up & there is an option of "Show in News Feed," …  there should be a little check mark by that. If there isn't, simply click on "Show in News Feed" and that should fix the problem!  And of course, if you haven't "Liked" us already, it'd be awesome if you do! 🙂
The way you can enter the giveaways will be a bit different this time, as I'm using a great new widget through Raffelcopter.  So hopefully all will make sense to you as you enter & everything will go smoothly!  So stay tuned starting Monday morning!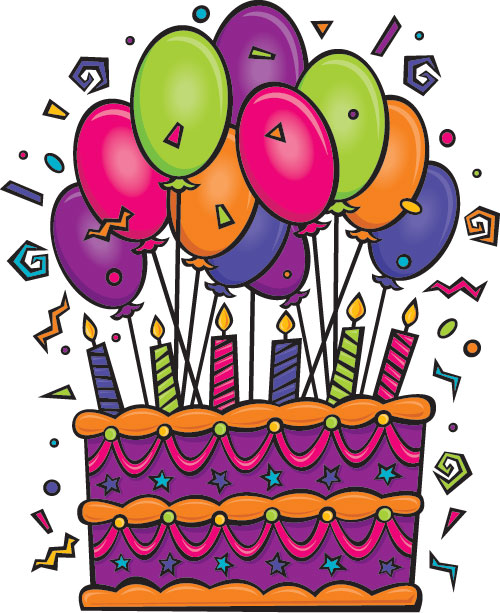 So …. a while back I shared several ways people store their bobby pins that I'd found on Pinterest and I decided to come up with one of my own.  We've always had a little container that had divided compartments probably meant for craft supplies, but we have it in one of our bathroom drawers with clips, bobby pins, etc. in it.  The problem was, the little divided off sections were barely big enough for my bobby pins which meant that it was hard for me to get them out.  So I decided I needed something else for our bobby pins.
I've mentioned before that my forte is not sewing and so I decided to take my old magnetic "pin cushion" that I got back when I took sewing in school and put it to better use!  You can get these at most craft & sewing stores and the magnet in them is nice and strong so it holds the bobby pins (or pins if you sew) nice and tight!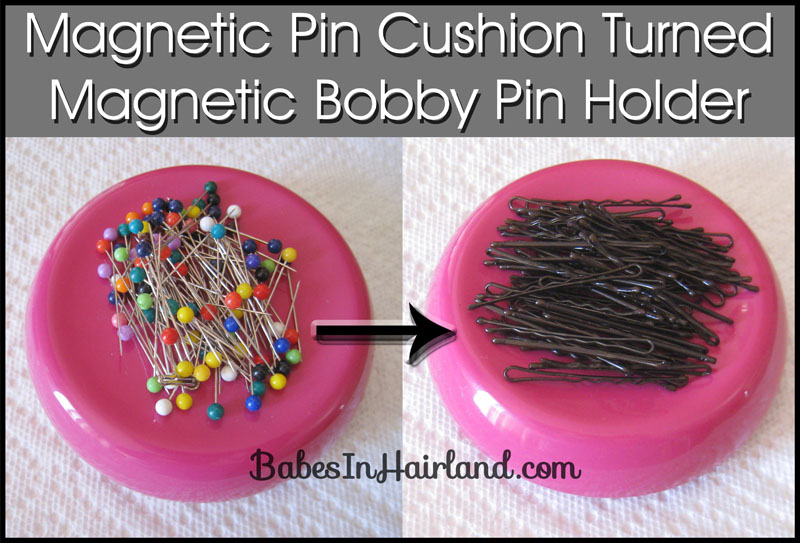 How do you store your bobby pins?  We'd love to hear if you try this or have other awesome ways to keep them all together!
Don't forget to come back on Monday for the beginning of our daily blogoversary give aways!  🙂
**Disclaimer — This page contains affiliate links. If you click on an item and purchase it, we receive a small % of the sale price. This does not change the price of your item. By purchasing these items it's like saying a little "thank you" to us! -
You might also enjoy these related posts