If you've been around our site long enough, it should be no secret how much we love, love, love Curlformers! They are by far our favorite way of achieving amazing curls. And if you've ever been over to their website (Curlformers.com) and gone through their gallery, you may have spotted the back of Bug's head (from THIS Twist and Curl hairstyle). We opted to just do a back shot on their site just because of her age, etc. Anyway, a couple months back they asked if it would be ok if they used that shot for an upcoming leaflet they were putting out for a big show back in December in Birmingham in the UK called Clothes Show Live. You can view part of their demo from that show on YouTube HERE. And this next week they will be giving them out at a a dance exhibition in London called "Move It." You can read more about that HERE. It kind of reminds me of "So You Think You Can Dance" here in the States.
Anyway, we were obviously honored to be included in their pamphlet/leaflet (whatever it's called where you're from) & thought we'd share it with the rest of you. Bug thinks it's neat that her long hair is being seen by people all over the world – not just online, but in this form too!
This is the front cover of it: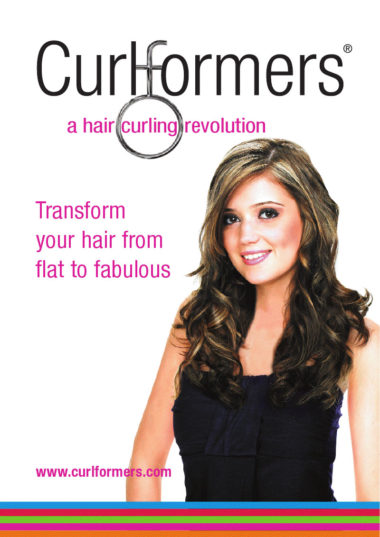 Then when you open it up on the first page: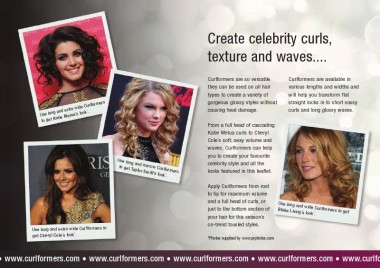 Then when you turn the page – that is where you will find Bug's picture. If you click on the image it will enlarge it and you can read the text, etc.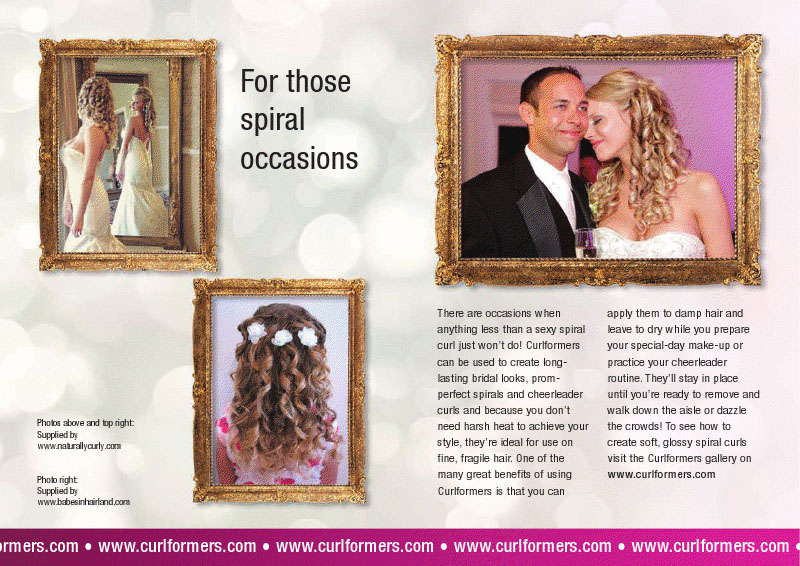 Then this is on the back: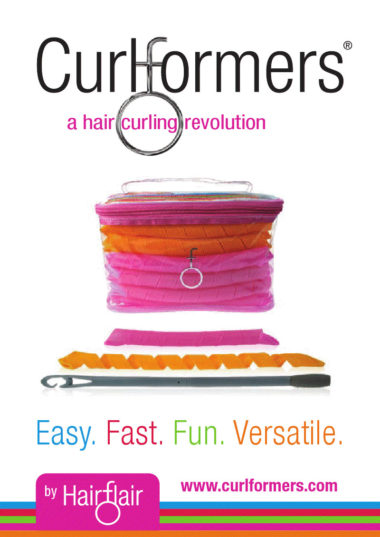 Then if you flip it open the opposite direction they've got all the different types of curlers available to purchase on the back.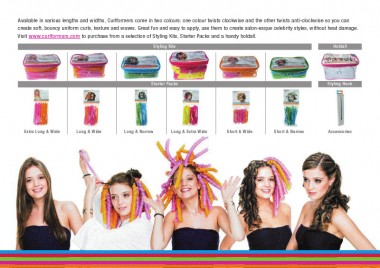 And if you pull the whole thing open flat this is what it looks like:

And then on the opposite side where Bug's picture is:

Anyway, thanks for letting us show you our latest exciting news! Kinda cool to have her be in a spread opposite Taylor Swift I think! I mean – who needs natural curl, when you can get those curls with Curlformers, right?!! LOL Just kidding!
If you aren't familiar with Curlformers and haven't seen what fabulous curls they make – check out some of our previous posts by going HERE. We seriously love them!
And P.S. and a little bird told me there might be a giveaway related to this post in the near future … so stay tuned! wink wink
You might also enjoy these related posts