"H" is for Hair . . . of course!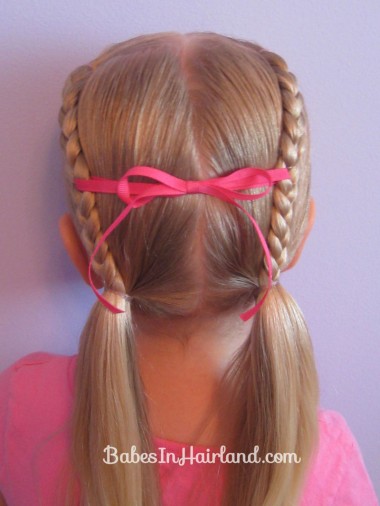 We're still going through the alphabet, one letter at a time and we have reached Bug's favorite letter – H! Be sure to check out all our other alphabet styles HERE.
The day I did this, I wasn't feeling overly well, and so if I do this again, I'll be sure to bring the ponytails on top a bit closer in. So keep that in mind when making your H hairdo.
Part the hair from front to back right down the middle.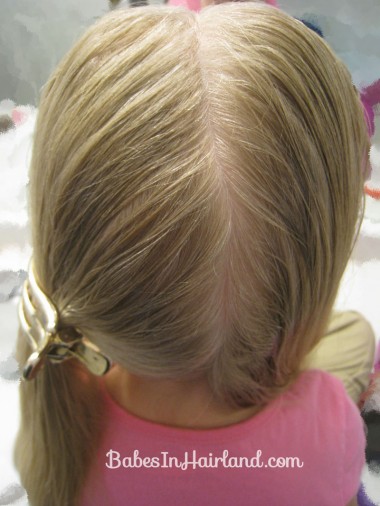 On the right side of the head part down to the ear & make a small ponytail with the hair in front of the ear. Be sure to get it closer to the middle part than I did!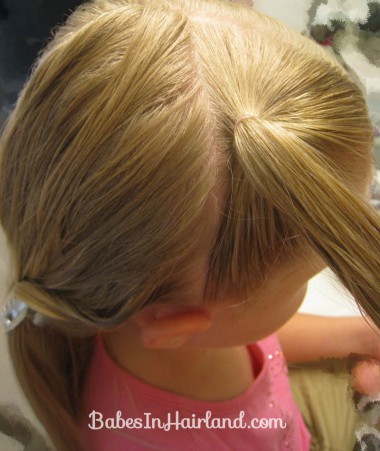 Braid, twist, or whatever you prefer to the ponytail. Temporarily secure it at the bottom.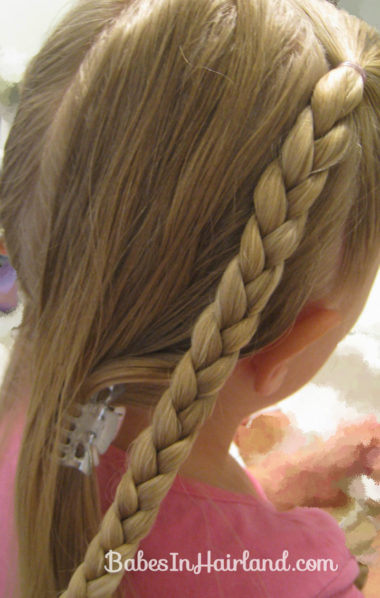 With the remaining hair on bottom comb it into another ponytail. Be sure it lines up vertically with your pony above.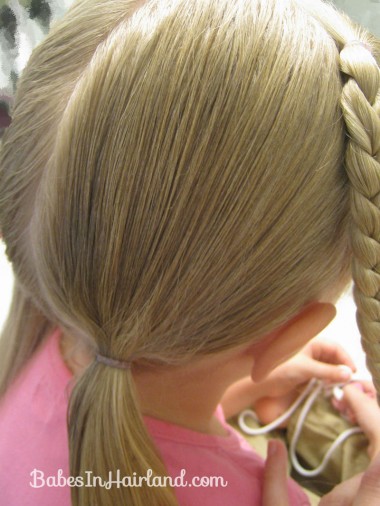 Add your braid straight down into the pony tail at the nape of the neck.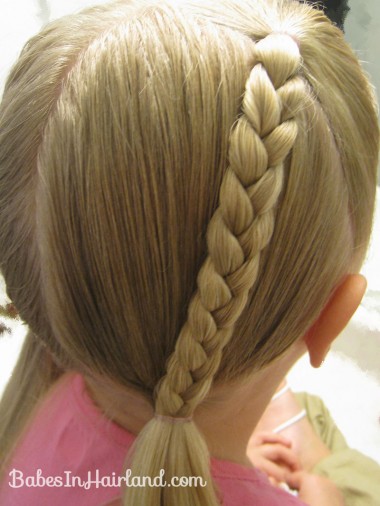 Repeat on the left side so you have 2 vertical braids into ponytails.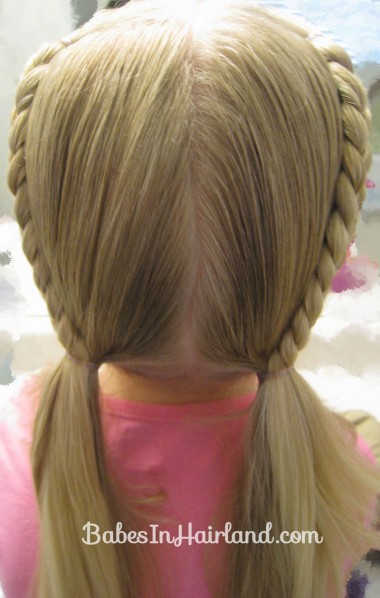 I opted to not do this like the Letter A hairstyle where I pulled braids across the middle since I was not feeling well & wanted this to be a bit faster. I also didn't want to break up the vertical lines of the H by pulling braids across. So I used ribbon instead. These craft needles are great for ribbon in hair: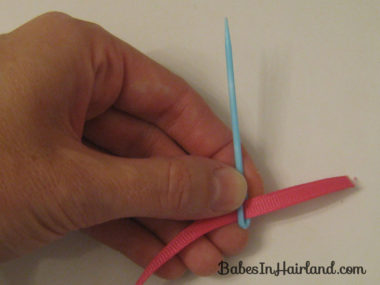 Using the needle pull your ribbon through mid-way through the vertical braids on the left & right & then tie it in a bow or knot.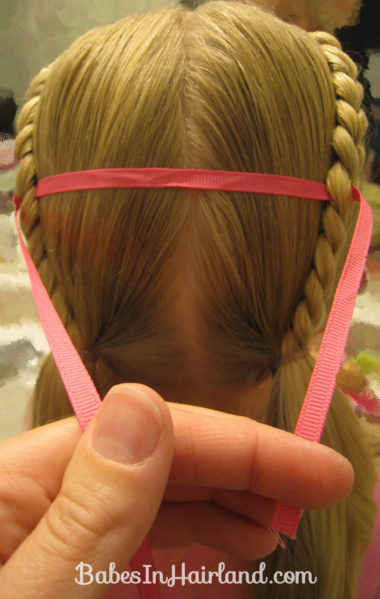 Once you've got your ribbon tied, you're H is all done.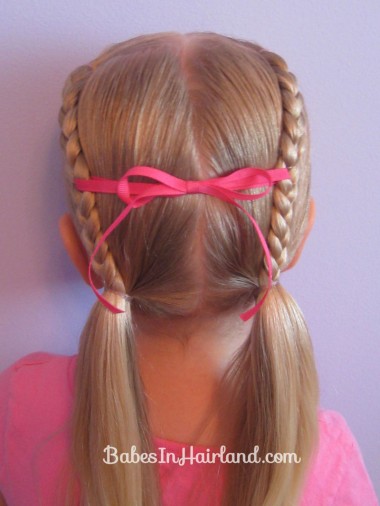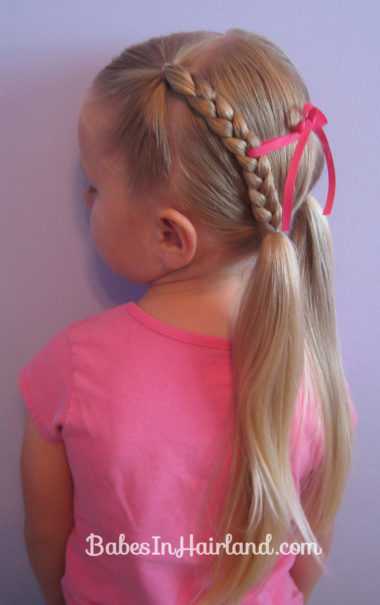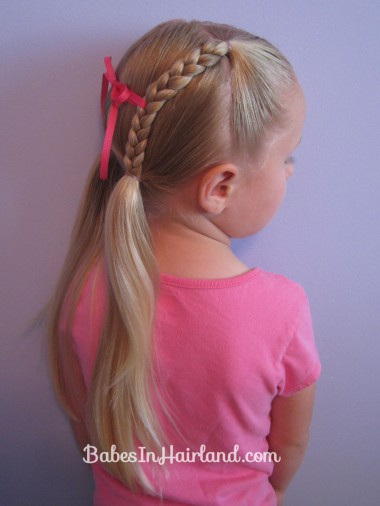 And of course our letter H in sign language:
You could also put the remaining ponies in buns or something if you wish as well. I didn't even curl them this time – I just let them hang as is. This is a fun quick one and she like the ribbon in back. She said it was like her hair was a present! Be sure to share them with us on our FB Page when you do these! Bee loves to see them all!