Z is for Zebra
(Bug's favorite animal!)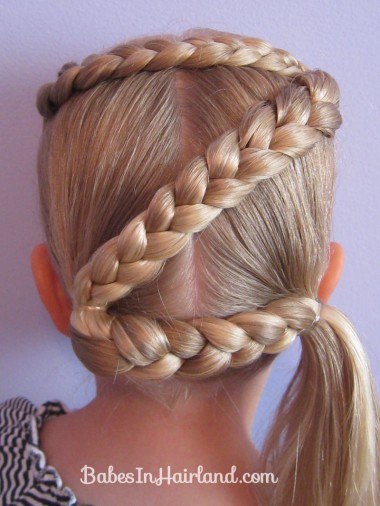 But before we get to our tutorial – I just wanted to share a cute little picture of Bee from her pre-school graduation.  I think I caught her almost in a blink!  We are so proud of our little Bee and can't believe she'll be starting Kindergarten this fall.  She's growing up so fast – before I know it she'll be graduating from high school!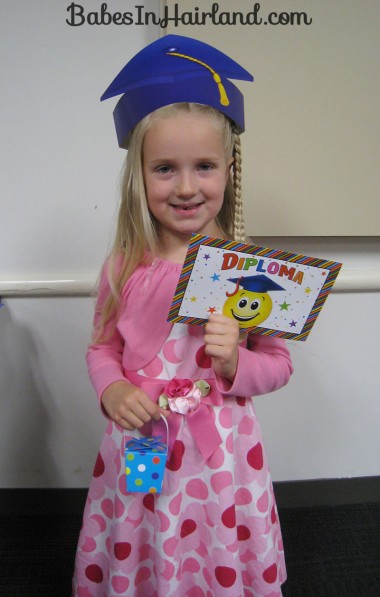 Anyway – here's how we did our letter Z hairstyle.  Crazy that we are already done with our whole ABC hair series!
Step 1 – Part the hair
Part it right down the middle – from front to back.  Then from ear to ear.  You might want to part a bit further back than the top of the ear though.  Due to the curve of Bee's head, the top line of the Z sat a little high I think – so to avoid that – part further back.

 Step 2 – Make a braid
On the front left quarter that is sectioned out, make a small ponytail & then braid it.  Temporarily secure the end.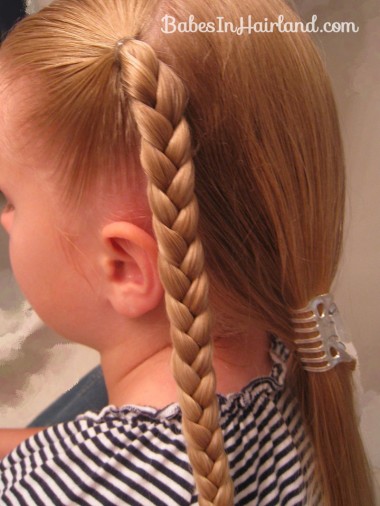 Step 3 – Secure braid across head
Bring the braid from the left across the top of the head & add it into another ponytail on the right front section.  I made a small ponytail, wrapping a rubber band a few times around the hair, and then added the braid into the same rubber band.   You can make a ponytail first and then with a 2nd rubber band add the braid to it.
Step 4 – Make another braid
With the ponytail on the front right section, make another braid & temporarily secure the end.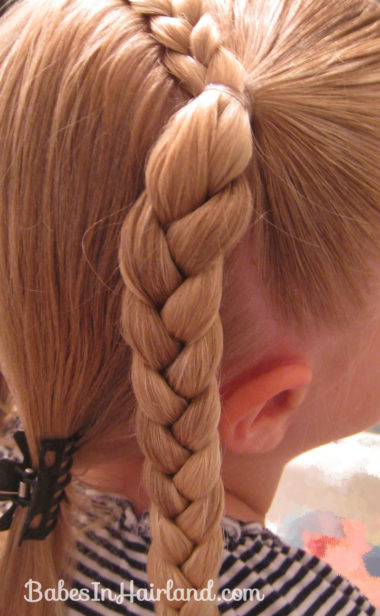 Step 5 – Pull braid across head
Bring the braid from step 4 across on a diagonal, secure the top right braid into the bottom left section of hair.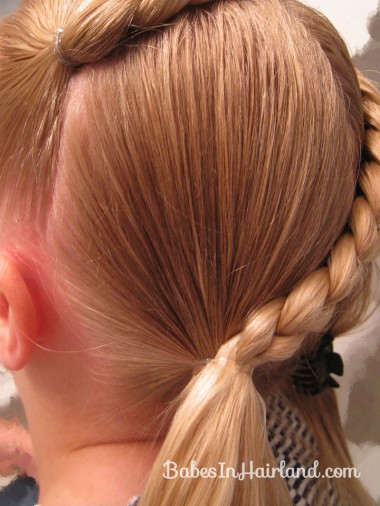 Step 6 – Make another braid
With all the hair on the lower left section, make yet another braid & temporarily secure it.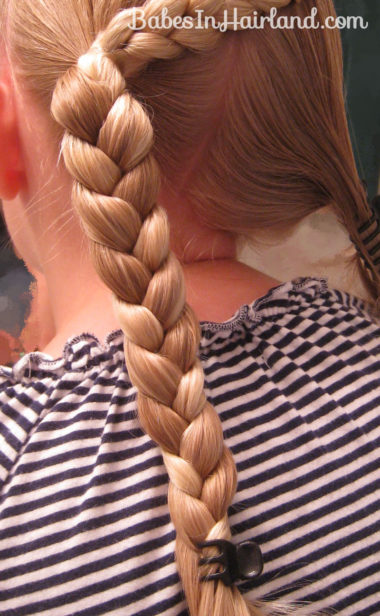 Step 7 – Secure braid
Pull the braid you made on the left over to the bottom right section.  Make another ponytail and add the braid to it.

Step 8 (optional) – Curl the ponytail
Bee didn't like that she couldn't show you the letter Z in sign language through a picture, so this was her solution!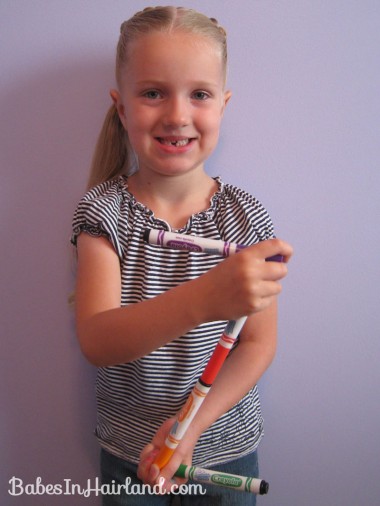 And this was my solution! 🙂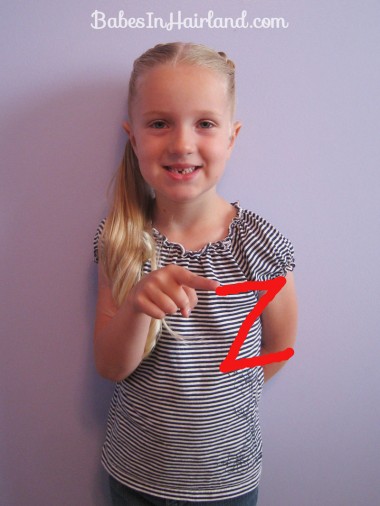 You're done!
 So … now we've combed our ABC's — thanks for playing along with me!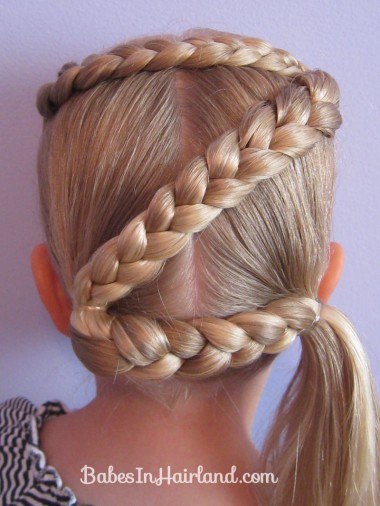 Thanks again to everyone that shared their ABC hair pictures with us on Facebook as well as e-mail.  Bee thought it was great fun seeing that others were joining in on the fun too!  And an extra BIG thank you to Laura W. for her inspiring this whole project & for letting me share some of her pictures from when she did this a couple years ago.  We've had a blast doing this series & hope you've enjoyed it too!