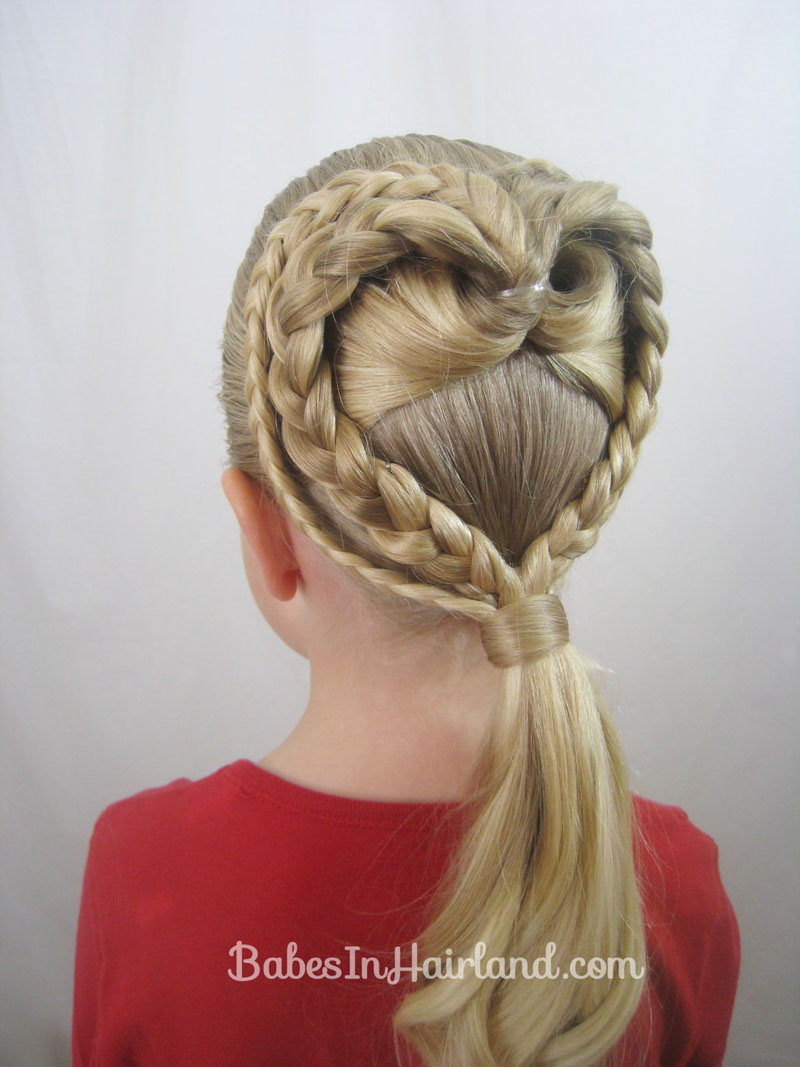 Last year we came up with this fun double heart hairstyle and thought we'd make a video since it's just a great style for Valentine's Day.  We did it just a little different this year and instead of making the braids all about the same thickness, we made one heart thicker, and one heart thinner.  Hopefully since Valentine's Day isn't for a couple weeks, this will give you a little time to "test" it out beforehand if you need!
The one above is with a smaller braid on the outside, the picture below is last year's attempt.  I'm still not sure which look I like best, but hopefully from our video you'll get the idea!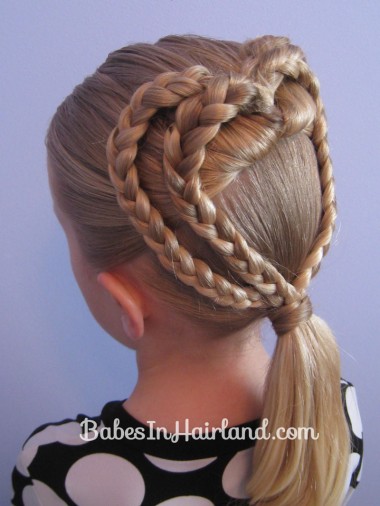 Here's some more views from this attempt with a smaller & larger braid.  Which do you like best?  The braids even sizes, or uneven?
For the complete step-by-step "pic-toral" you can check that out in our 2 Braided Hearts post HERE.
You can also check out all our other fun Valentine's Day hairstyles HERE.  If you try any of them, we'd love if you shared your pictures with us on Facebook!