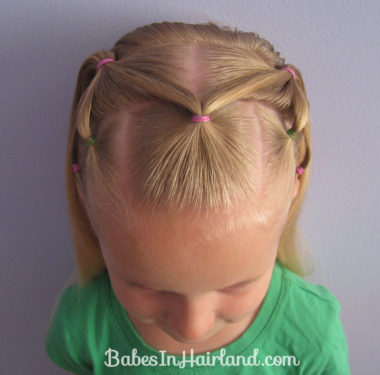 We recently were at our State Fair and as the girls were riding one of the rides, I saw a little girl about Bee's age sporting this hairdo. She had bright rubber bands in it and she had beautiful long dark hair. It looked so cute. I love this one because if you've got a baby with enough hair or a toddler this will work great too. Nothing hard here, just parting things out takes the time.
Part out 1 small ponytail at the top center of the head. Don't make the square of hair too big though.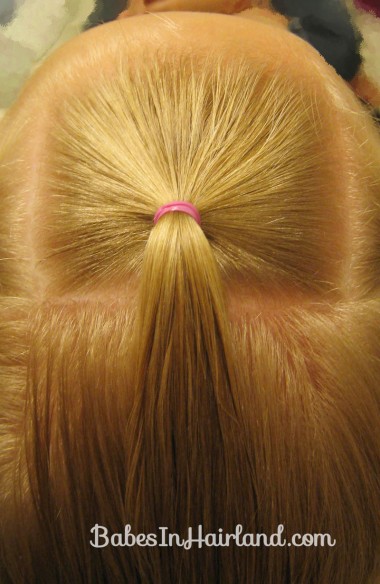 Then make 2 small ponies on the right & the left side of the head. Once you are done, you should have 5 little pony tails around the top of her head. The colored rubber bands are what make this one so cute I think. Again, don't part too far back – make sure your part is just barely by the ear & not past it.
Once you are done with the 5 little ponies, divide the top middle one in half. Make a part in the middle of the head straight back from the split pony tail.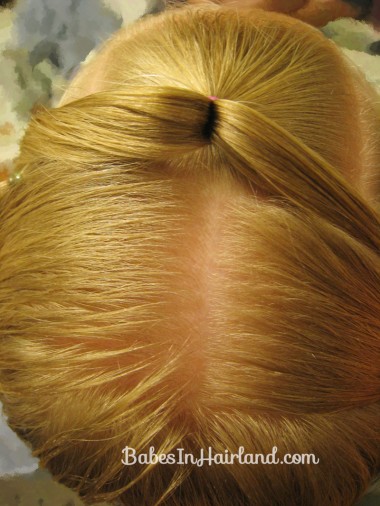 Then part down from that middle part to behind the ear.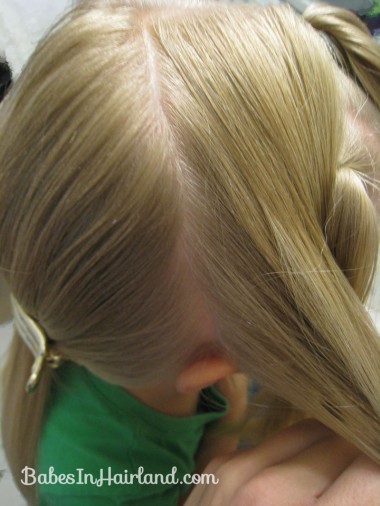 Now pull the 2 side ponies and the half of the middle pony into that section of hair you just parted out. Combine them all & secure it with a rubber band. Repeat on the other side.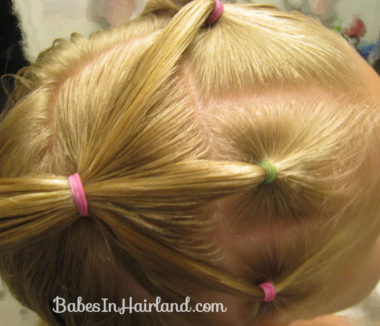 That's it. Nice & easy!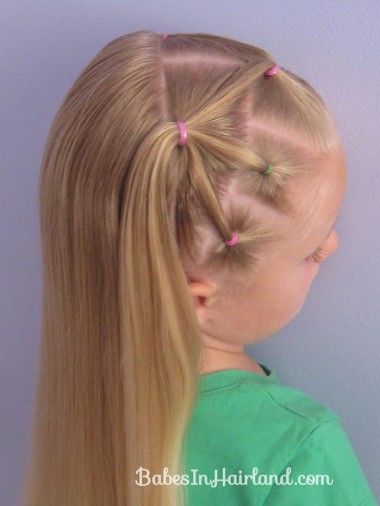 A look from above. It's always so hard to capture all of the pony tails around the head in a picture!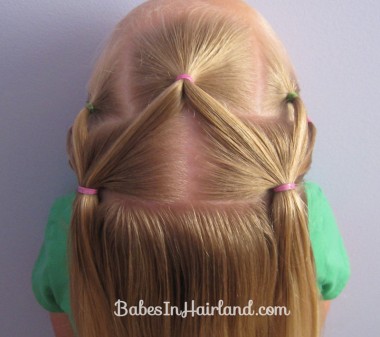 She really liked this one – but wondered how to make the letter in sign language since it looks like there are M's and W's in this one! She was a bit disappointed when I told her there wasn't a sign to go along with this hairdo!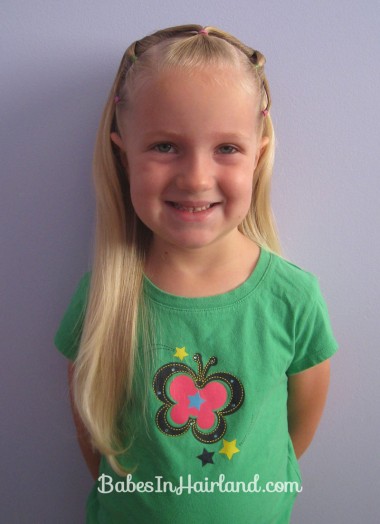 This is a great one to have for a couple days, or mix up by adding braids or a few more ponies. Maybe we'll post a variation of it another day!