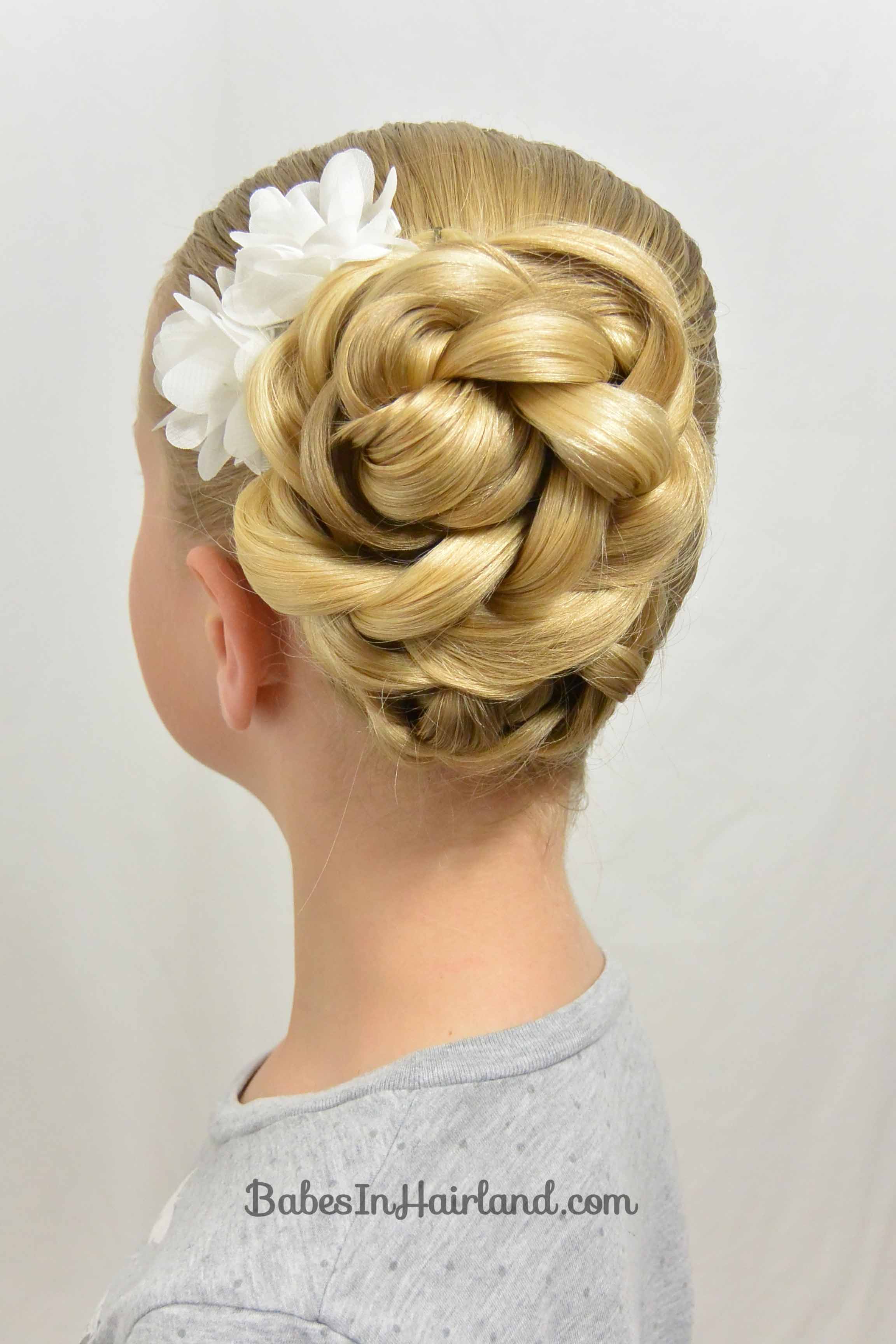 I posted something similar to this on Instagram weeks ago and had quite a few people asking me how we did it.  There's nothing overly complex about it — but it's how you do it that will determine the appearance.  That may seem like an obvious statement, but I'll explain and show you at the end of the post!   Obviously the thickness and length of hair you are working with will also play a part, but this can work for shorter and thinner hair too.  So first my tutorial, and then I'll share my "trick" with you.
Step 1 – Part the hair from ear to ear & make an off-center ponytailStep 2 – With the remaining hair make a 2nd ponytail under the first oneStep 3 – Loosely braid each of the ponytails & pancake them
Be sure to braid them loosely (I'll show why later!)  If the hair you are working with is thinner, pancake them a lot to get them as wide as desired.  Secure the braids with elastics at the end.  The pic below doesn't show the pancaked look – only loosely plaited braids.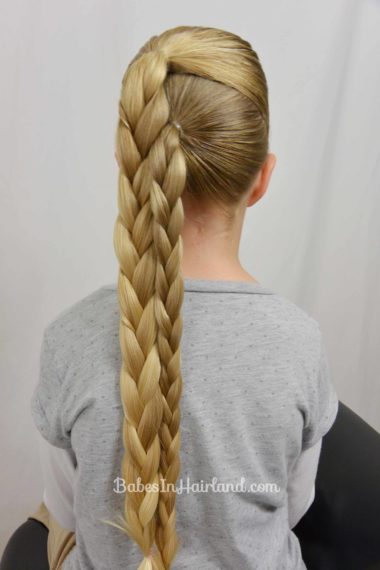 Step 4 – Flip the top braid out of the way & wrap the bottom braid up into a flat loose bun
Secure it as needed with bobby pins.  Be sure you aren't winding it tightly — you want to avoid "knobby-ness" 😉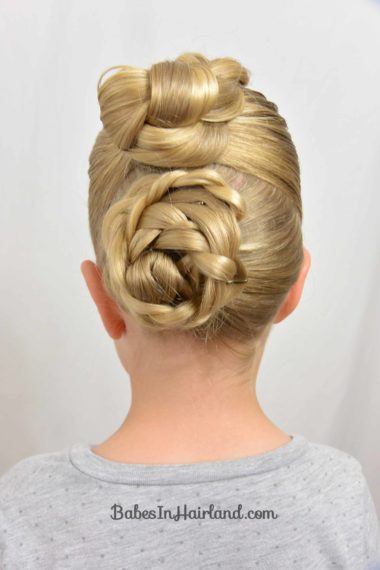 Step 5 – Begin to wrap the top braid & make sure it is pancaked and flat
Secure with bobby pins as you go, but you will be "laying" it more than you are wrapping/winding it into a bun.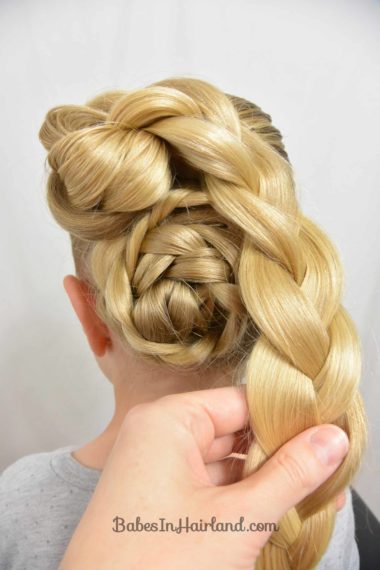 Step 6 – As you are positioning the braid, be sure it comes down and half way covers the bun from step 4
 Step 7 – Tuck the ends under to hide them & secure with bobby pins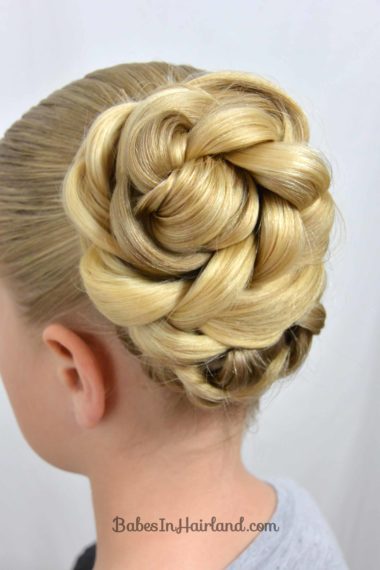 Step 8 – Optional – Add a pretty accessory
These cute flowers are from Gimme Clips.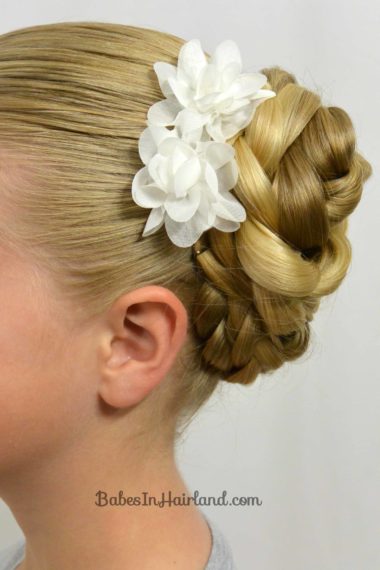 So back to the beginning of my post where I mentioned showing you my trick.   If you're thinking — this is just basically 2 braided buns.  You're right!  But check out my side by side comparison:

The trick is how you braid.  If you braid tightly, you'll get "knobby buns." (the left column above)  And by now you probably know how I feel about those! 🙂  If you braid loosely and pancake the braid (the right column above), you get a pretty updo that lays nicer and looks much prettier – don't you think?
Even if you are working with thinner and shorter hair – the same trick can work.  The looser the braid is, the easier it is to manipulate the hair around and position it where you want.  If it's a tight braid it makes it really hard to "lay" the braid and you end out winding the braids into knobs and then you can't overlap them to make it look like one section of braids.  Maybe you like that, but for an updo, I certainly don't!
Here's a few more shots of the pretty updo.  I hope the side-by-side comparison above helps you and will change how you braid when creating updos and pretty styles!