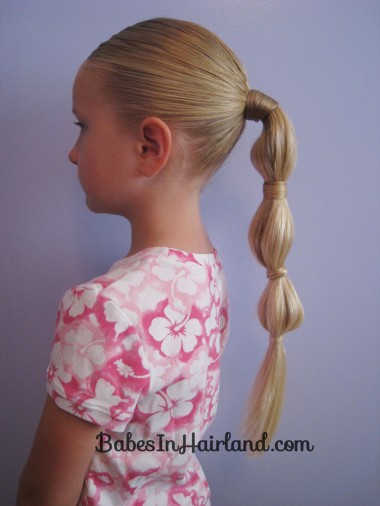 This one is a fun and simple way to jazz up your ponytail.  I'm assuming everyone's probably familiar with the "Jasmine Ponytail" or a bubble ponytail.  Well we didn't "bubble" the ponytail as extreme as some we've seen some done.  It was more to make a little poof and wrap the ponytail multiple times.
Step 1 – Make a ponytail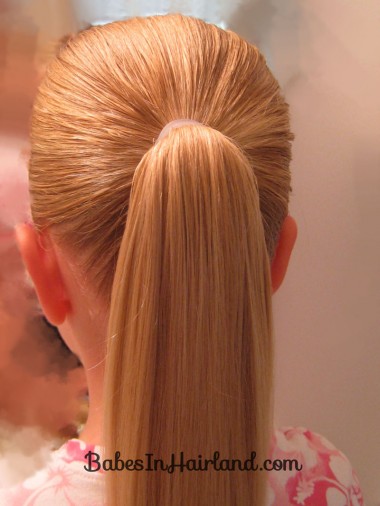 Step 2 – Wrap the rubber band
For this first wrap, you can use any method you prefer to cover the rubber band with hair.  But for the rest of the sections, I don't know how well it'll work if you try fasten the hair with a bobby pin after you've wrapped the hair around each rubber band.  Be sure to watch our video on how we wrap a ponytail for best results!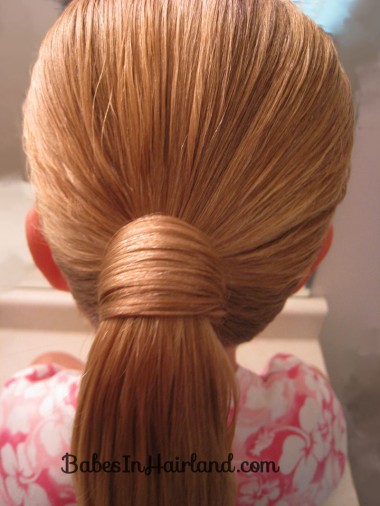 Step 3 – Add another rubber band to the ponytail
A few inches down from the first rubber band, add another rubber band to the ponytail.  You can make this as close or as far away as you want.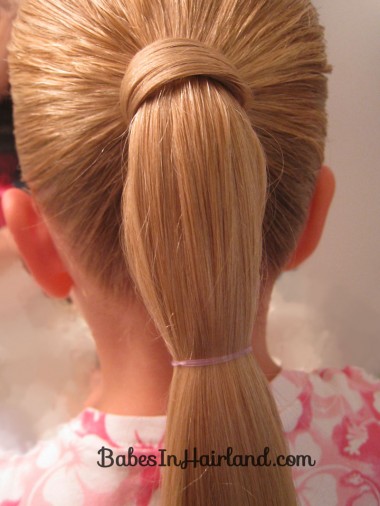 Step 4 – Wrap the rubber band with hair
Because you will do this multiple times down the ponytail, like I mentioned before, I don't know if using a bobby pin to secure the hair you wrap around the rubber band would be the best here because it can't be hidden.  That's why we love our way of wrapping ponytails!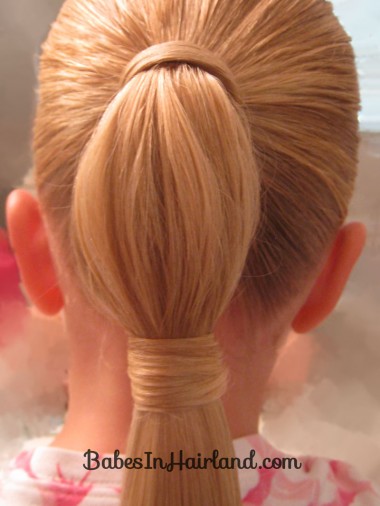 Step 5 – Repeat steps 3 & 4
Depending on the length of hair you are working with, you can do this as many or as few times as you want.  We've done 4 or 5 wrapped sections when we've done this.
Optional –
Before you start a new section you can make it poofier or more of a bubble & messy if you want.  We made them just a bit poofier than just a straight hanging ponytail, but you could take this to an extreme and make them really "bubble like" if you want!
 Finished!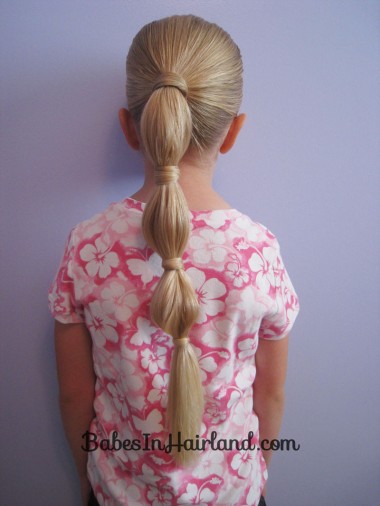 This is a great back-to-school style & both Bee & Goose love it to keep their hair out of their way while at play!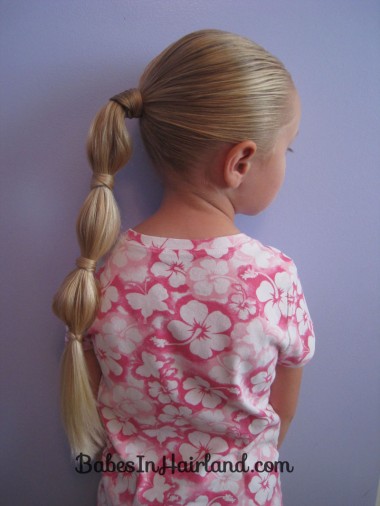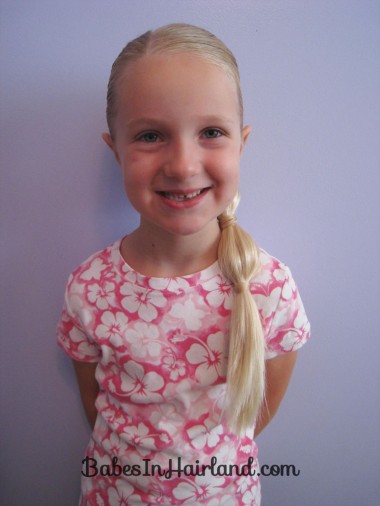 If you like this cute style we'd love it if you "liked" Babes in Hairland on Facebook.  It just might give you warm fuzzies inside & I know it'll put a smile on our face! 🙂