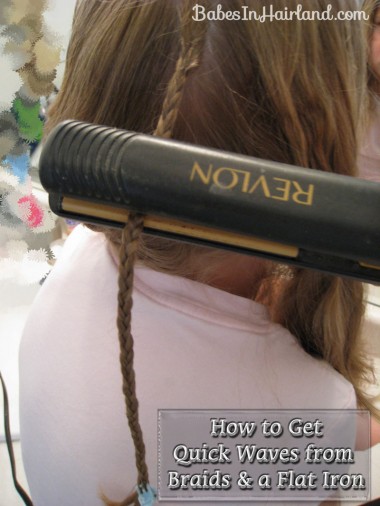 *** Disclaimer — As everyone should know, heat can damage hair, and I don't recommend doing this on a regular basis, as it can damage your hair – but if you're pressed for time and don't have a crimper & want quick results, this is a great trick.  Be sure to use a heat protectant as well. ***  You can get the same results by braiding your hair at night  – but I simply wanted to show a quick way to achieve waves without the wait! ***
I've been trying to get my computer files organized, and get hair pictures, that have been posted in files of their own – totally separate from my family pictures. As I've been "cleaning house" here in my computer, I've come across several things I never posted – basically because they got buried in the middle of family vacation photos, and other family stuff!
Anyway, this was one thing I goofed around with one day – not in any hair style – just as a way to achieve waves from a braid quicker. Maybe you've done this before, or maybe it's pointless – I don't know …. but thought I'd share anyway!
Begin by braiding a section of hair. The thicker the braid, the looser the wave will be.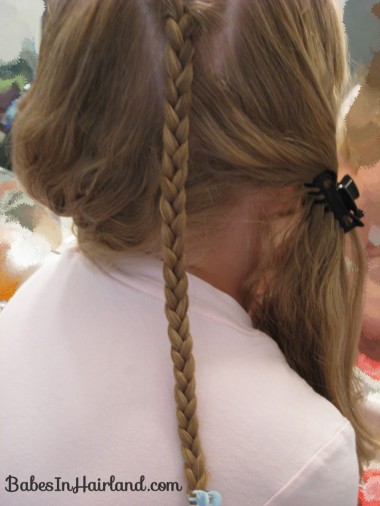 Take your flat iron and slowly run it down the braid. I imagine you could use a regular curling iron for this too, but I don't know that it'd give as good as a result since they don't get as hot.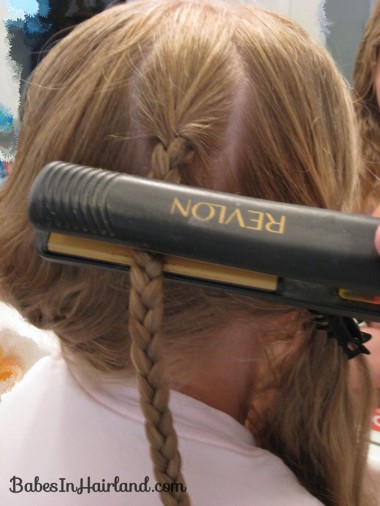 You may want to run the flat iron down it a couple times just to make sure you've heated the whole braid through. Then unbraid the hair and voila – you've got waves.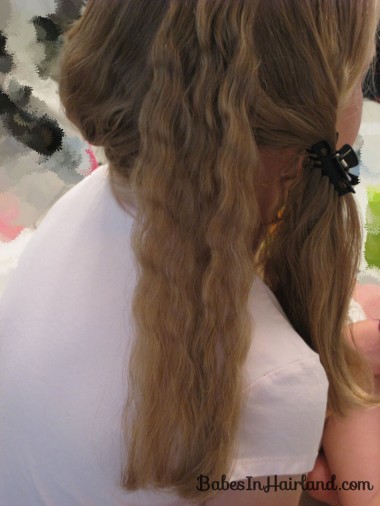 I then tried it with a really skinny braid …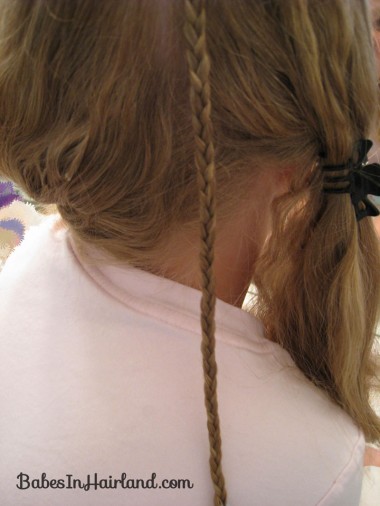 Ran my flat iron down it a few times…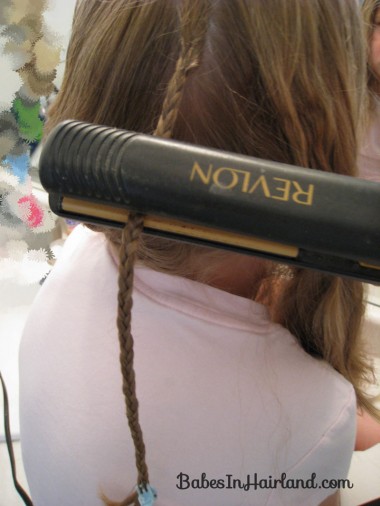 And we got more of a crimped look than the nicer waves like I first tried.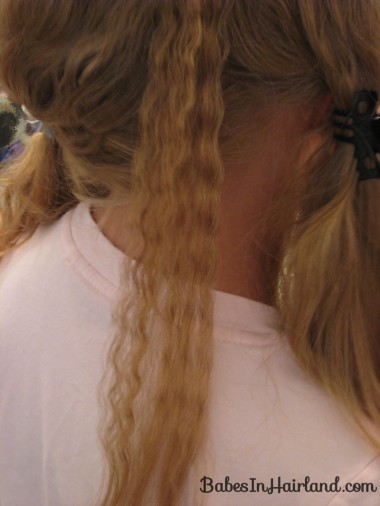 I know I've seen older girls with straight hair and a few sections randomly in their hair with waves or crimped hair through out it. So if you don't have a double barrel curling iron or didn't hang on to your crimper from the 80's (cough cough – like I did LOL) – here's a quick solution! Just remember the thicker the braid, the slower you'll probably want to go with your flat iron – and you'll probably want to repeat it several times. So if you love the waved look you get from sleeping in braids, but don't want to wait for it — I guess this is the answer!