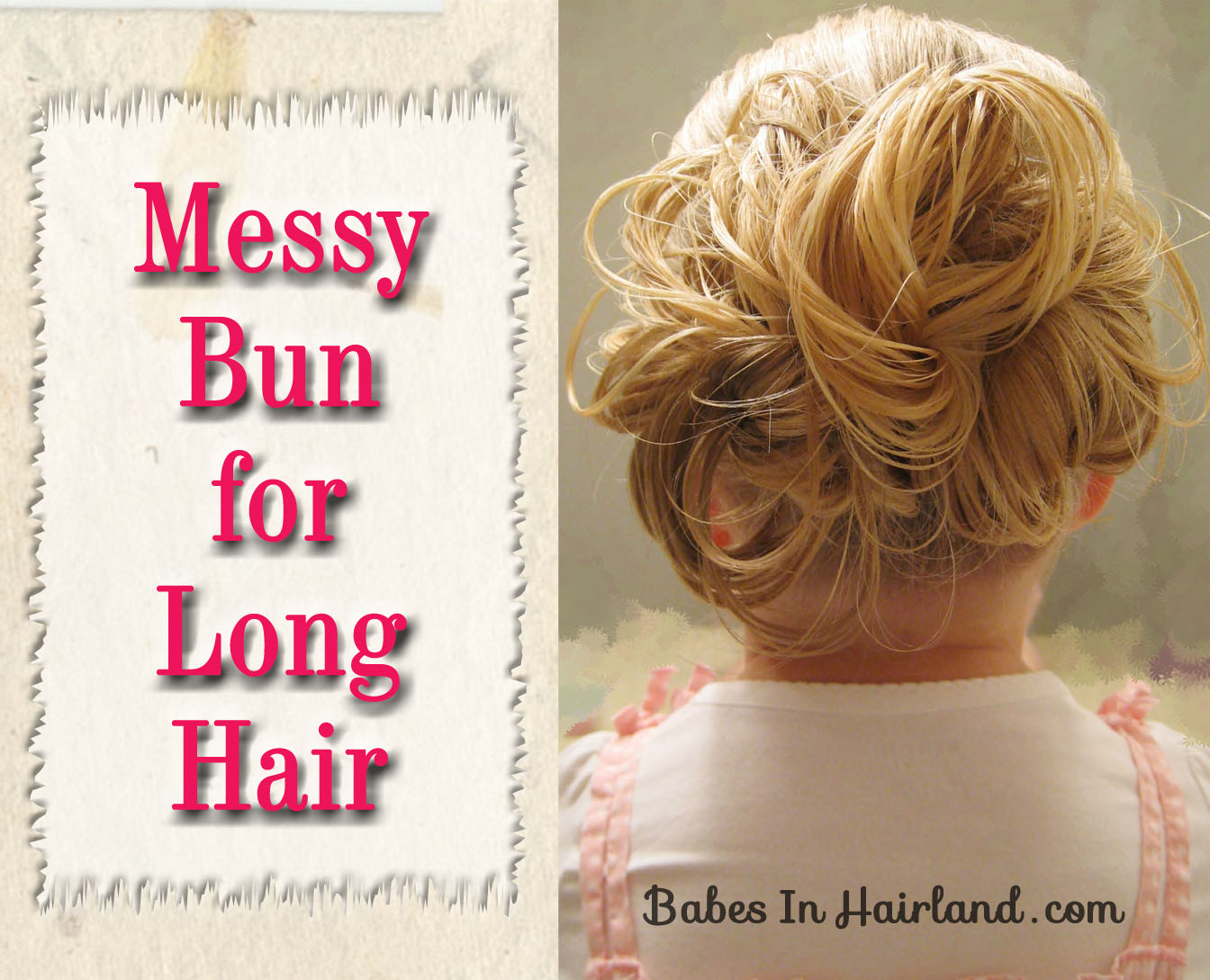 If you've been around BIH long enough you know that I struggled for a long time with messy buns and finally came up with my own because I couldn't get the look that I wanted when I did them in the girls hair. Well, we started having that problem again as the girls hair has gotten longer and I found that I wasn't liking the looks of our messy bun as much. It still works – but I just am picky & didn't like it as much anymore. As Bee & Goose's hair has gotten longer, the messy buns tended to be a bit droopy or saggy. I find my messy bun looks best when their hair is shorter or a medium length.
I've finally had some time to get this video made, and I hope you like it as much as we do. The messy bun I mean! I'd mentioned this new messy bun back when I did THIS post – and in the hairdo I did on Bee, I'd used this technique, but I finally have made the video. I've actually made it a couple times – but let's just say Bee likes to make noises and be silly more than not, so I finally got her to keep noises to a minimum-ish! I also used this messy bun on Goose when she had her hair pulled up when she was wearing the fun headband/wrap from Stylish Mode.com HERE. So it works in really long & thick hair as well as Bee's hair that isn't as long or thick. So here is how we've adapted as the girls hair has gotten longer.
Here's the video – take a look & let us know what you think! I've already told one of my readers on FB about it and she used because she was needing a messy bun for her girls dance recital & they have long hair. She used this technique & it worked great. So it appears we're on to something here! 🙂
It's quick & easy & would be a great one to use over the 4th of July to keep your hair up off your neck for those fun BBQ's and holiday activities you've got planned!