So for a different version of yesterday's hairdo — here's another option: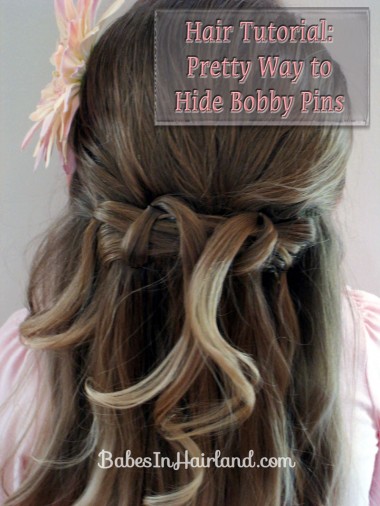 Over the last couple weeks, I've done several people's hair that have had shorter hair even than Goose. I've been faced with a few problems #1 – they weren't young enough that I could cover up bobby pins with a cute flower or bow (so we're talking teens & adults here!) & #2 – Their hair wasn't long enough to really reach together in the back to make a little ponytail with a clear rubber band that could just disappear into the hair. So this was my solution. I think it worked a bit better on their hair, but you'll get the idea. I've got another do I did on Goose using this technique since her hair is shorter, but I'll save that for another day. So here you go…..
From this point where you've got all the bobby pins locked in x's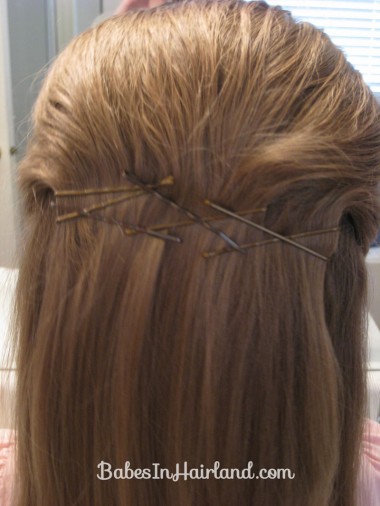 Take hair a thin strip of hair from underneath the "pony" and mist it with hairspray to get it smooth and neat looking. (Be sure it's from the pony itself, and not just the hair hanging down, because you'll probably get a part or see the scalp from where you pull the hair across if you do. Does that make sense?)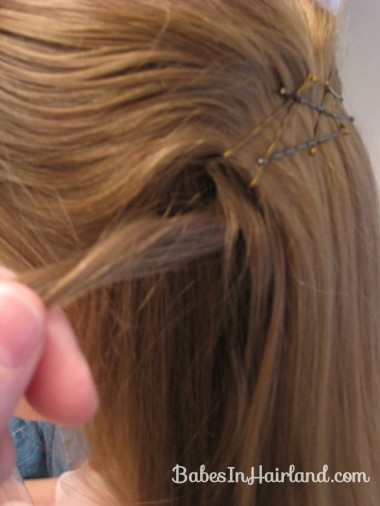 Then pull it across the bobby pins to the other side of the "pony."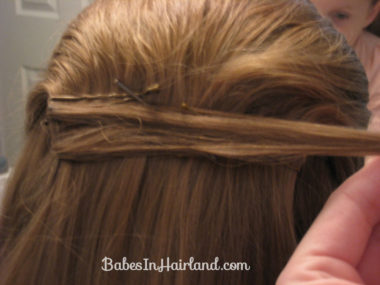 Tuck it back underneath the pony and secure it with a bobby pin – sort of from the underside. If you can get it to connect with some of the bobby pins that are already there – all the better.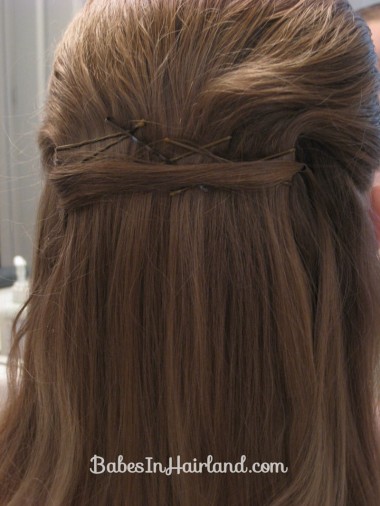 Then do the same from the opposite side. Pull the hair in the opposite direction and secure with a bobby pin underneath as well. Depending on how big the area is that you are trying to hide with the hair, you may only need to do this 1 or 2 times. But I did it 3 times to get the big area of bobby pins fully covered.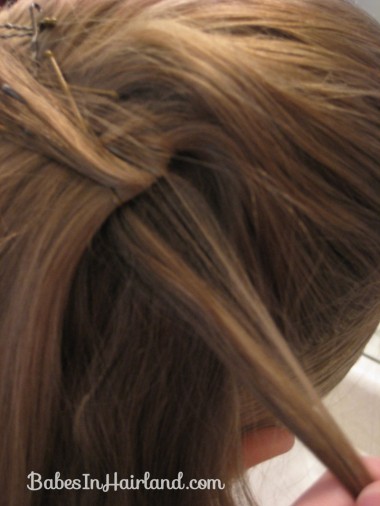 So here is how it looked to cover them all up. Like I said, I liked how it turned out on the gals with shorter hair for some reason, but this is about the technique I guess! Kinda looks like a "hair barrette" huh?!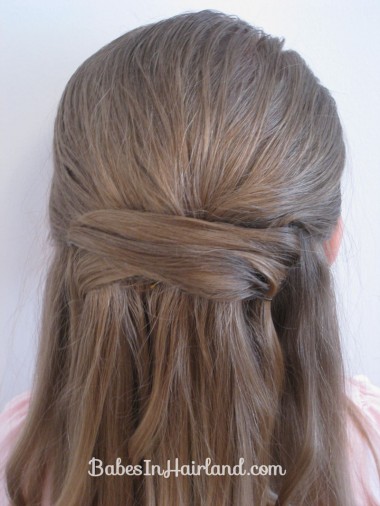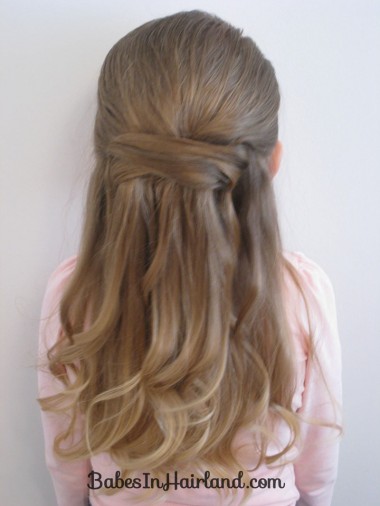 But to dress that up just a little bit, I took 2 separate strands of hair that were hanging down below the "hair barrette" & just pulled them up & secured each one with a bobby pin. The ends hung down adding a little curl and "loopy" look to the whole back of her head.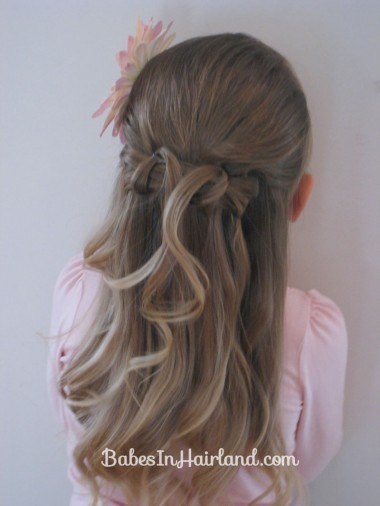 And then because she still wanted the flower, we slipped it in up front on the side just behind the part of her "bangs" and it stayed nicely. So she still had that darling burst of color from the flower up front and not a bunch of bobby pins staring back at you from behind!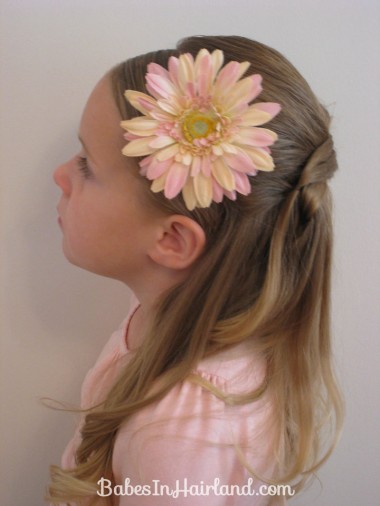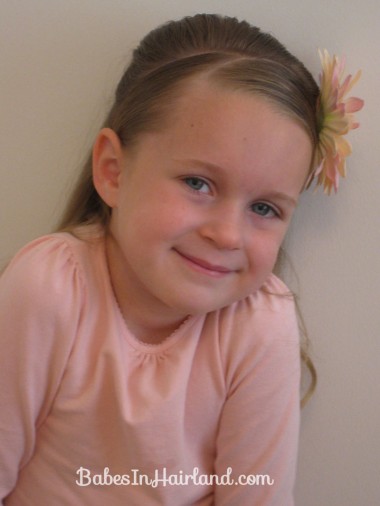 Remember – you have until tomorrow night – 4/22/10 at 10pm MST to enter the $20 giveaway from Flowerz in Her Hair. If you haven't entered yet — scroll down to the next post to enter.