I'm so excited for Thanksgiving this week.  Time with family, good food, my husband doing the turkey (he has a smoker and cooks it in that), all the delicious desserts, no school, and no set schedule.  What's not to love!?  But with Thanksgiving coming, it also means Black Friday sales too and trying to find the perfect Christmas Gift for your friends and family!  As is becoming tradition the last couple years, we've rounded up a bunch more awesome gifts for the hair obsessed person in your life.  A lot of these are things that I've been looking at and seriously want as well!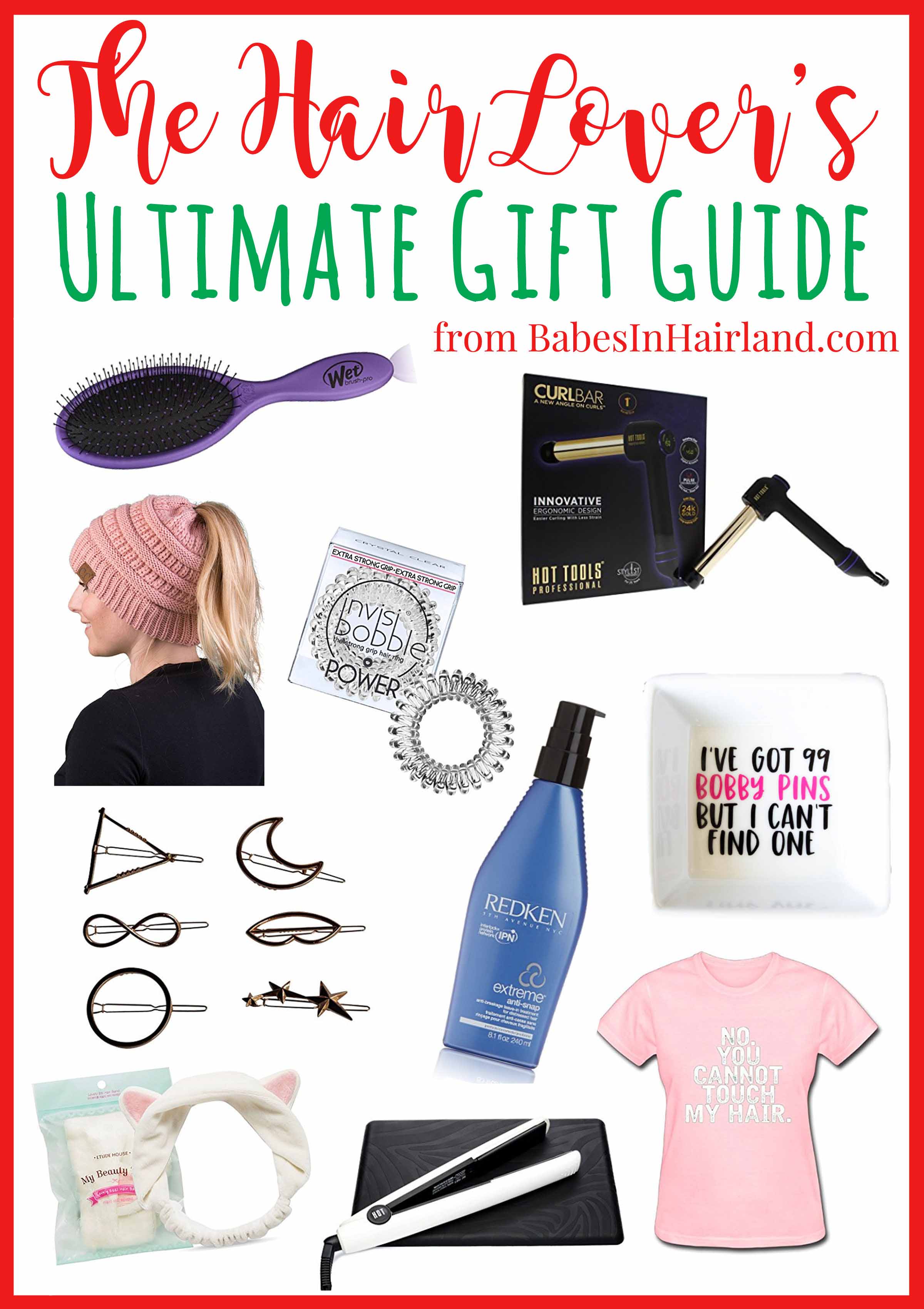 You can also, go HERE for 15+ Gifts for Hair Lovers or HERE 15+ Gift Ideas for Hair Lovers & Teenage Girls for more Christmas Gift ideas from previous years for other gift ideas.  So between this year's ideas, and the last couple, our ideas should help you with your Christmas shopping!  Enjoy!
So here's our picks for this year.  They are in no particular order.  Click on the title of the item, or the bolded pink text to find out more about the item.  Happy Shopping!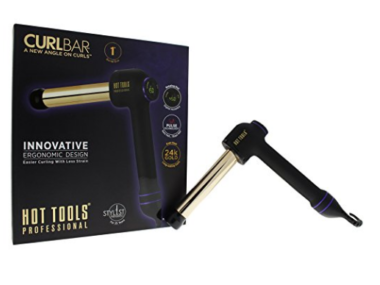 Have you seen these?  This is one of the things on my Christmas list!  They supposedly help make curling your hair much less awkward because of the angle you hold the handle.  Find out more, or purchase a Hot Tools 1″ Curl Bar HERE.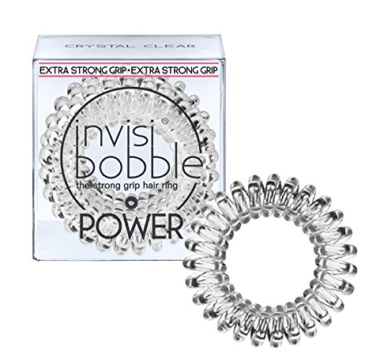 Although I was a bit skeptical of these at first, since after all it just looks like an old telephone cord, or one of those bracelets that teachers wear with their keys attached to them, but people swear by these.  The Invisabobble is supposed to be comfortable, kind to your hair, and best yet, they don't leave marks/dents in your hair like most elastics or ponytail holders do.  Definitely looking into these for my girls.  Buy an Invisabobble HERE today!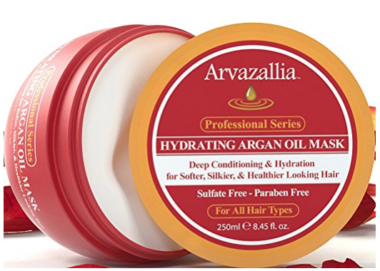 Everyone of us, whether we want to or not, damage our hair with heat.  McKayla is starting to see this in her hair too and I've been looking for something for her hair.  This is one of Amazon's top sellers for dry & damaged hair.  It has nearly 4000 reviews and almost 5 stars, so it's got to be good.  Hydrating Argan Oil Hair Mask and Deep Conditioner leaves hair soft and silky and also helps repairs, restore & strengthen weak, damaged, and over processed hair to restore healthy looking hair. Snag your Hydrating Argan Oil Hair Mask and Deep Conditioner HERE!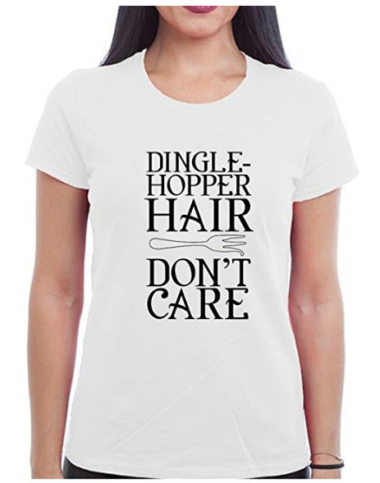 There are so many fun graphic tees out there, and I think this one is so cute!  Everyone knows what a dinglehopper is, so it's perfect!  Get your Dinglehopper shirt today!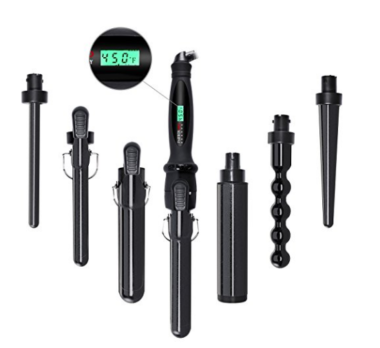 If you're still a curling wand lover, this set from PARWIN BEAUTY has 7 interchangeable barrels and is under $60.  That's less than $10 a wand – you can't beat that!  With this set you can make small and big curls, waves, corkscrew curls, ringlets etc. The barrel sizes are: 32/32mm, 25/25mm, 25/13mm, 19/19mm, 13/13mm, 19mm and an oval barrel.  It comes with a travel bag and glove as well.  It has great reviews and I don't think you can go wrong with this set.  Purchase your PARWIN BEAUTY Curling Wand Set – 7 in 1 Interchangeable Barrels with LCD Display Tourmaline Ceramic Wand HERE.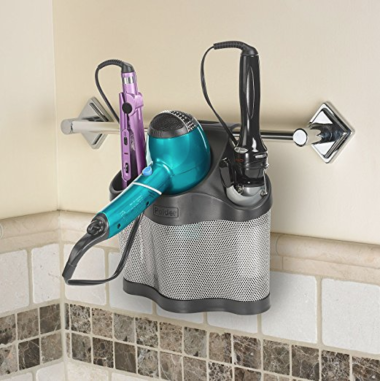 Are you tired of hair tools cluttering up your counter?  Try this awesome hair styling storage unit.  It's ideal for hairdryers and curling irons or wands. You can sit it on your counter, or hang it from a towel bar completely out of the way.  There's a place for the cords in back as well, which makes things even tidier!  I have something similar and I don't know what I'd do without it.  Buy a Styling Tool Storage Unit HERE.
If you love hair and also love cats, then this is the "purrr-fect gift" for you — and it's around $2!  I use an old hard plastic headband every night to keep my hair back as I'm washing my face, but I love this idea!  So cute – and comfortable!  Find out more or buy your Lovely Etti Hair Band HERE.

If you're a curly girl, this product is for you.  Catwalk Curls Rock Amplifier by TIGI.  It provides hold and control for defined curls and streamlined waves by enhancing natural texture and also helps protect against humidity.  It has over 1400 positive reviews and is a best seller, so if you've been looking for something that will help those curls, buy some Catwalk Curls Rock Amplifier by TIGI HERE.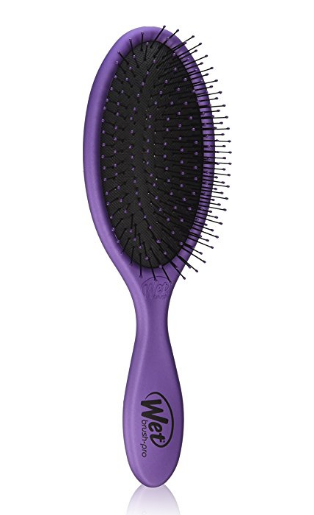 My sister, a licensed cosmetologist, swears by her Wet Brush.  And I put it out there on our Facebook page a couple weeks ago, and countless of you chimed in on how much you LOVE yours, and there are thousands of positive reviews on Amazon as well.  So this brush is basically the bomb!  It is amazing and gets tangles out, especially in wet hair.  I'm seriously going to have to get one of these.  Buy your Wet Brush HERE.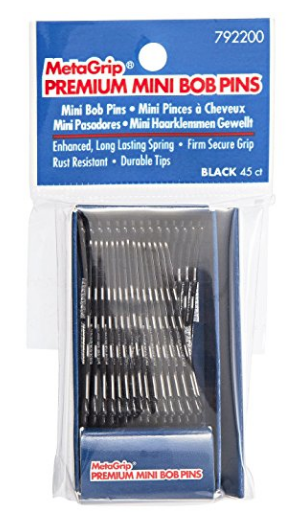 Years ago I shared a post about bobby pins, their uses and different looks and sizes.  Well I still love my small or mini bobby pins.  Depending on the brand they are about 1.25″ or 1.50″ long compared to a regular bobby pin that is about 2″ long. They are wonderful for girls with thin hair, toddler hair, or if you are doing something delicate with a small amount of hair and a regular bobby pin is too big.  These are a must have for everyone.  You can find them at most beauty supply stores, or buy some Mini Bobby Pins here.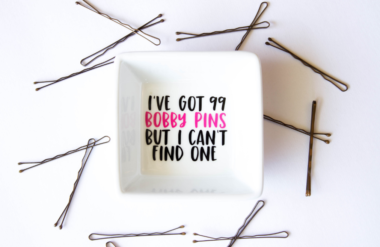 Speaking of bobby pins — how about this cute bobby pin try?  Seriously such a cute Christmas Gift perfect for your teen or tween.  Grab your bobby pin storage tray on Etsy today HERE.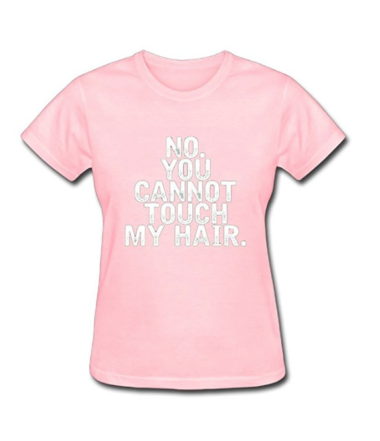 I know I already shared one shirt, but this shirt is a must have for my girls — especially Bee!  Her friends always want to touch her hair and while she's nice about it and let's people, deep down I think it really drives her crazy!  I remind her it goes with the territory! If you're in the same boat as us, say: Yes!  I've got to have one and I'm buying it now!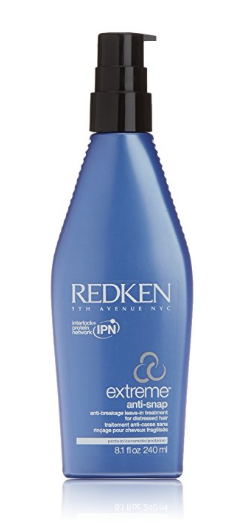 Talking with my friend Jenn from Girly Do's (who is also a licensed cosmetologist) said that she loves this product and highly recommends it.  It's a leave in treatment that helps strengthen hair.  And who doesn't need that?!  It has amazing reviews too, so it sounds like this is also a fabulous must have for a Christmas Gift.  Find out more, or purchase Redken Anti Snap Treatment here.
Everyone loves cute hair accessories, right?  These vintage clips are so cute.  I love the the triangle one the most I think!  Since my girls have pretty much out grown the "bow" stage, these are right up their alley and will make a cute Christmas Gift.  Grab your 6 pack of Hair Clips HERE.
They may look funny, but I have one of these, and it's fabulous!  If you feel stressed, it is so relaxing.  The key for me is to have someone else do it to me though.  Then I can just sit there and decompress!  These are pretty cheap at under $5, so you can't go wrong!  It just does something to the nerves on your scalp and it is so heavenly!  You've got to get one of these for a Christmas Gift!  Buy a Scalp Massager today!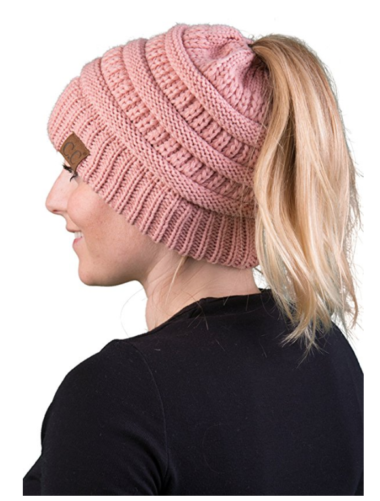 Need a beanie that will work with your hair? These messy bun/ponytail beanies are so cute and are meant just for that.  It has a hole in the top that you can pull your ponytail or messy bun through and save your head.  I know the girls hate hats because they don't work with buns or ponytails.  These are perfect to solve the problem.  They have a bunch of colors to choose from and lots of positive reviews. Snag a Messy Bun Beanie today here!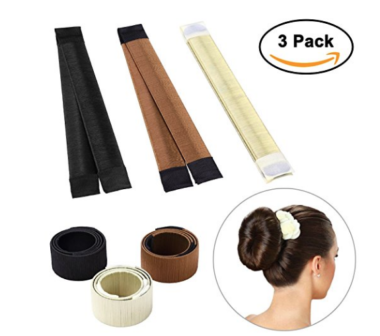 If you love donut buns, but don't love the big spongy donut bun makers, try these magic bun shapers from Sheevol Beauty.  This kit comes with 3 colors which is nice if you have more than one girl in your house with different hair colors.  You don't need bobby pins or anything to make these work which is awesome too.  Purchase your magic bun shapers here.
Of course, I always have to put a plug in there for our book!  It came out a few years ago but is still a perfect Christmas Gift for the hair lover in your life! It's sold thousands of copies and we're so proud of it.  We'd love you forever if you added one to your house hold!  Buy Amazing Hairstyles from Easy to Elegant HERE.
If drying time for your hair takes forever, try a microfiber towel.  We have a few microfiber hair wraps and they really are great.  They absorb the water so well and help cut drying time down a lot.  This Anti-Frizz Microfiber Towel has a ton of great reviews and is an Amazon Choice item, so I think you'll be happy with this one and it'll make a great Christmas Gift.  Buy one HERE.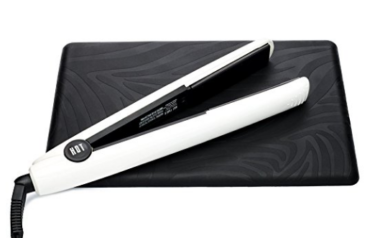 Have hot hair tools but don't want to burn your counter?  Try a silicone mat to protect things. This silicone mat is heat resistant up to 500 degrees, so you are definitely going to protect your counter with this baby!  Buy a silicone mat here today.  Or if you don't have room for a mat, you can also buy a Hot Iron Holster.  We've shared a post or two on them in the past, and they are great too.
Well, you've come to the end of this year's Christmas Gift ideas.  We hope you end up with some of them under your tree or are able to snag some from your hair obsessed family or friends!
Be sure to come back next week for a cute new Christmas hairstyle!  
Happy Thanksgiving Everyone!