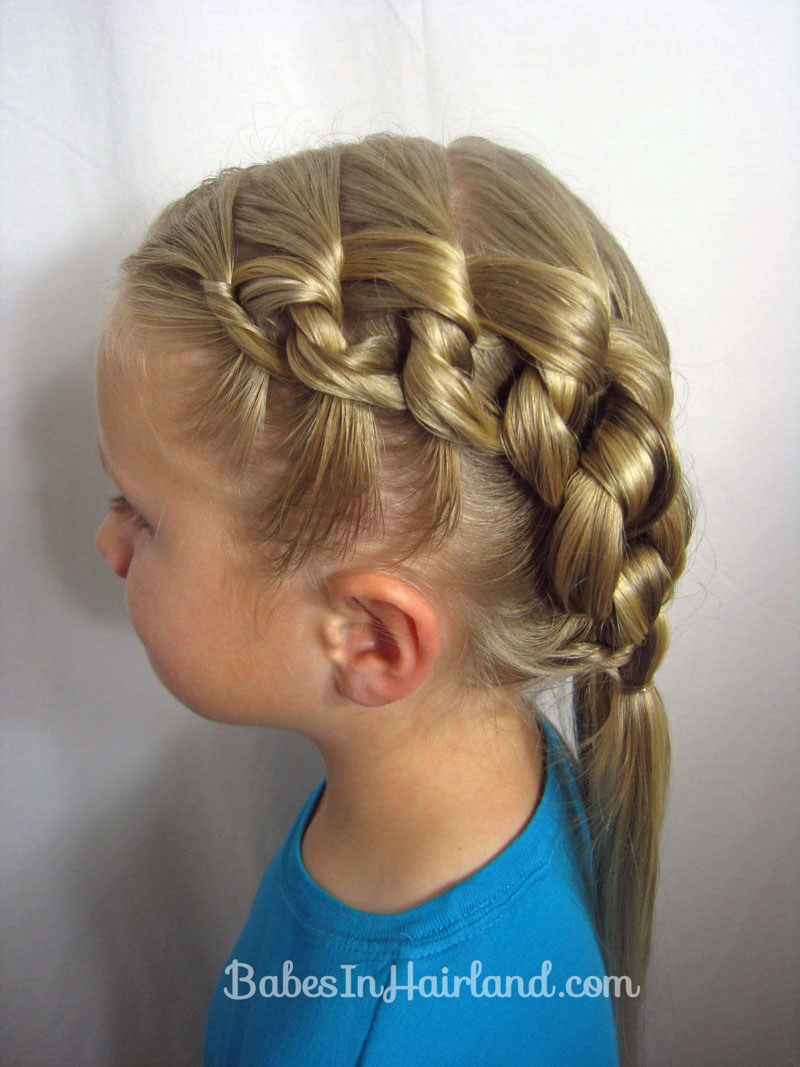 I'm calling this chunky knots, but I guess you could call it chunky chains or "French" knots or chains I guess!  This is such a pretty style, and the best part is you really don't need any "special" skills for this one!  You will want to have a couple small claw clips on hand, but other than that, if you can tie your shoe, you should be able to do this one!  This could be done on a little toddler with shorter/finer hair too.  And even better, this is a 2 part hairstyle, so stay tuned next week for another way to finish off this style.  Also, if you have our book, there is a style that we based off this one that is included in it as well.  So if you haven't bought our book Amazing Hairstyles: from Easy to Elegant you can get one HERE.
Step 1 – Part the hair down the middle
As you can see by the pictures in this post, we've parted it straight, and for a different look we zig-zagged it too, so whatever you prefer.  Having very damp hair for this style is extremely helpful.
Step 2 – Start on the left side & part out small triangle
Step 3 – Divide that section of hair in half
Step 4 – Make a half knot
Just like when you're tying your shoe – pass the left one under the right, then over, and through the hole.  Pull it tight to the scalp.
Step 5 – Secure with small claw clip
Step 6 – Part out section of hair right behind your knot
Step 7 – Divide that section of hair in half
Step 8 – Incorporate "tails" from the first knot into this section
Step 9 – Make another half knot & pull tight
Step 10 – Temporarily secure with a claw clip
Step 11 – Repeat steps 6-10 until you run out of hair
Step 12 – Secure at the nape of the neck with an elastic
FINISHED!
We've done this pretty style more than once, so I've included pictures from a few times that we did it.  It's turned out great each time.  You could make this even more "complex" by parting out more sections if you want.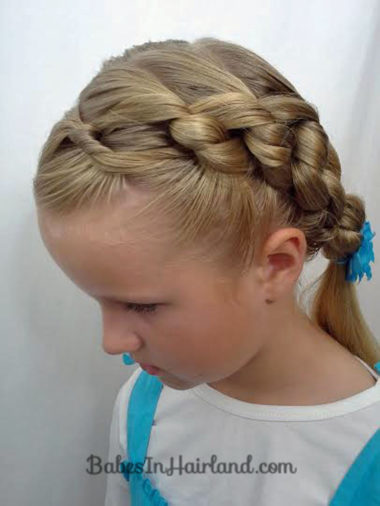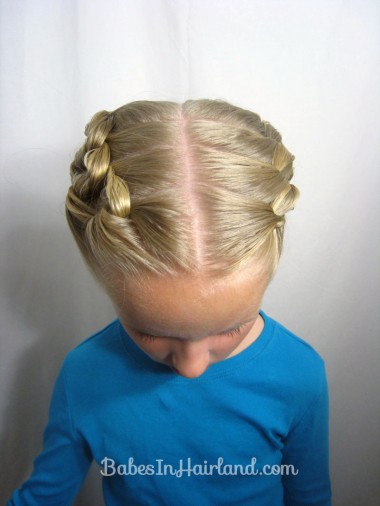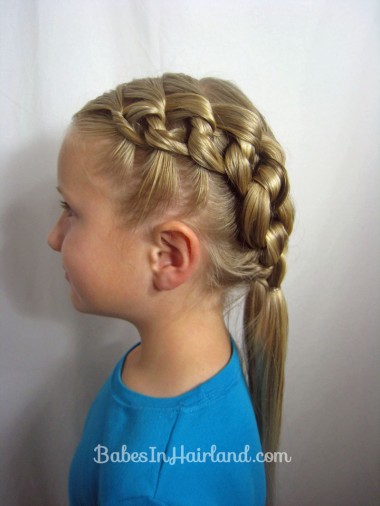 What do you think?!  Be sure to share & pin this one!  Don't forget, next week we'll show you another way to change up this style.  Can't wait to share it!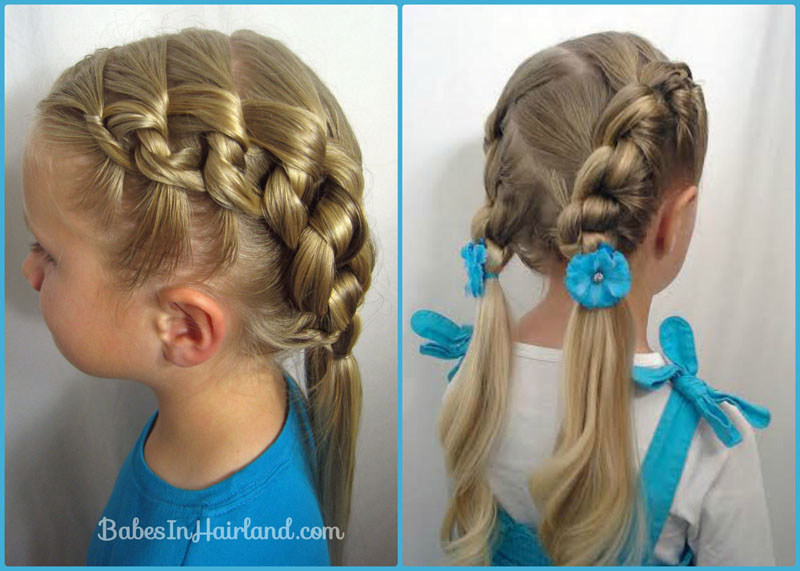 Or check out our Chunky Knotted Updo (pictured below) HERE that we created using this style as the start.