Welcome to Our Store & thanks for stopping by!
 Here you will find products we love and use when it comes to doing hairstyles on our girls.  There might be a few other fav's here too from time to time that aren't necessarily hair related, but anything you find here has our stamp of approval!
Click on the image below to order our book –
Amazing Hairstyles : From Easy to Elegant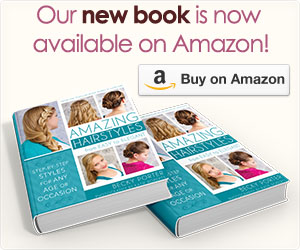 *~*~*~*~*~*~*~*~*~*~*~*~*~*~*
Click on any of the images below to purchase our favorite hair products or hair tools.
We LOVE Curlformers – All of them! Check out all our tutorials using Curlformers HERE.  They come in 4 different lengths & 3 different widths, but these are the ones we use the most:
Curlformers Deluxe Range Styling Kit Spiral Curls for Super Long Hair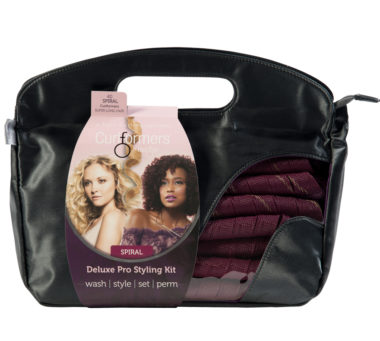 Curlformers Super Long Spiral Curls Styling Kit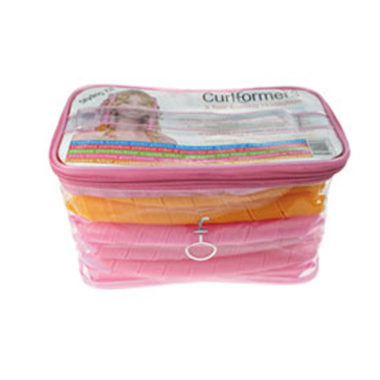 This elastic cutter comb is THE BEST for snapping out elastics quickly & safely.  You can see how we use this comb, along with other ways to remove elastics from hair, in THIS post.
These Goody clear elastics are our favorite elastics of all time.  We've been using them for years and often are able to be used more than one time.  Click on the picture to get yours today!
The Topsy Tail is a fantastic tool, and can be used for so many styles.  Check out THIS post with 20 Different Styles using a Topsy Tail.

Marianna Bobby Pins truly are "supreme!"  These are the ONLY bobby pins we use because they hold hair so well.  Say goodbye to those $1 cards of bobby pins from the big box stores & get these.  Click on the picture to head to Amazon to buy them!
These donut bun makers are fabulous.  They come in different colors depending on your hair color, and come in sets of 3 (small, medium & large) depending on how much hair you might be working with.
Spin Pins are THE best for keeping buns in place.  They say they are as good as 20 bobby pins.  Watch our video below to see ways we've used them.  Click on the picture to buy your own!
Watch our video showing how to use Spin Pins:

People have struggled to use the Modern Updo Maker until they've watched our video.  These come in handy too when you're looking for a quick style.  Watch our video below & click on the above picture to pick yours up today!
We've also got a video showing how to use the "Modern Updo Maker":


This is our favorite comb for backcombing.  It's got 3 rows of teeth that make backcombing and adding volume to hair totally easy.  Click on the picture to snag yours!
These rat tail combs are the best for making parts because of the metal handle.  With rat tail combs that have handles that are also plastic, they sometimes have seams on them, which snag hair.  These ones with metal are fantastic!
**Disclaimer — This page contains affiliate links. If you click on an item and purchase it, we receive a small % of the sale price. This does not change the price of your item. By purchasing items in "Our Store" it's like saying "thank you" to us! So thank you for shopping in our store!