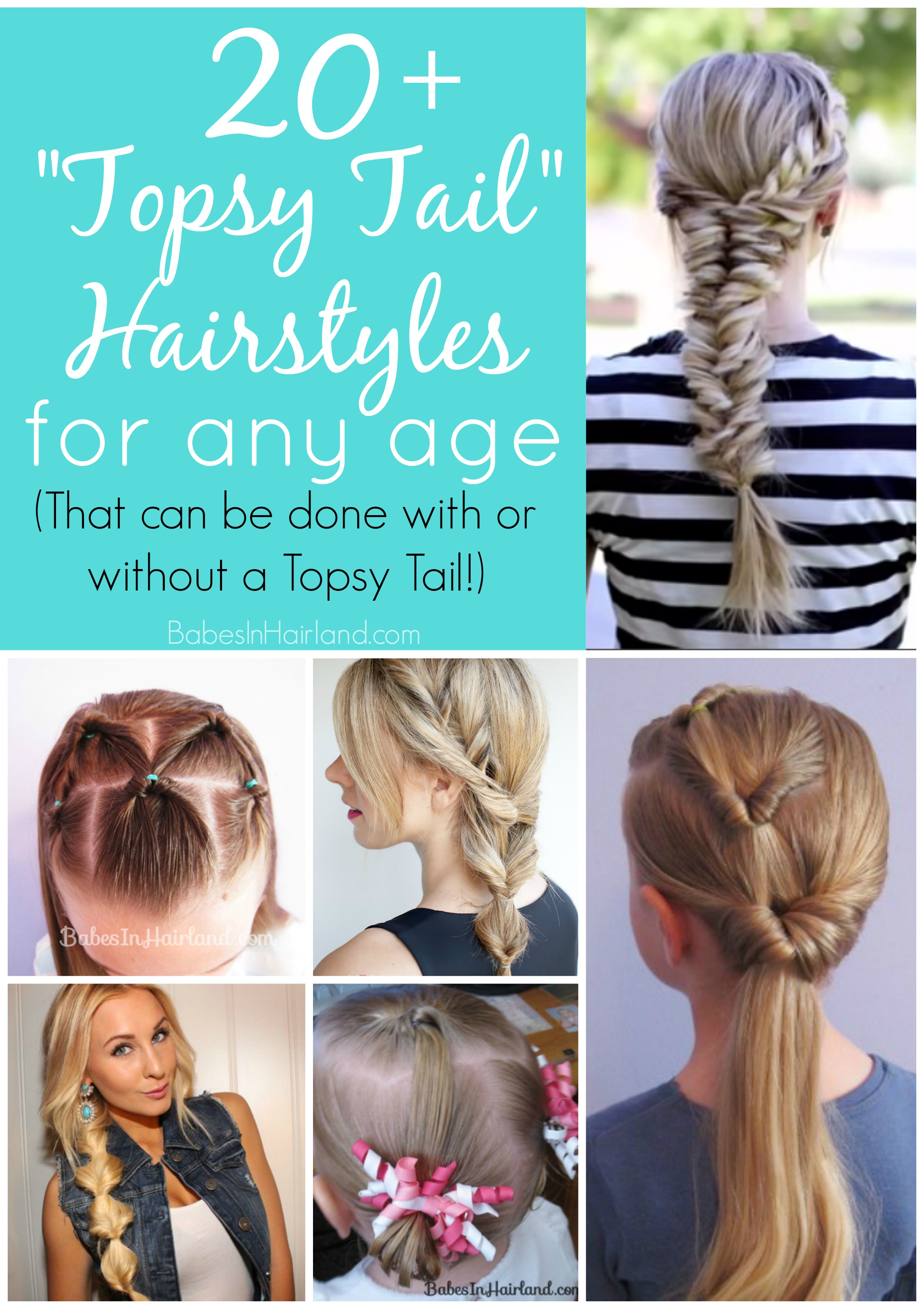 Since creating our Messy Side Swept Faux Hawk, I've realized how many different styles we've created over the years using "flipped ponytails" or by using our Topsy Tail.   Today I thought it'd be fun to share a round up of styles we and others have created using a Topsy Tail
 (aka making a flipped ponytail or pull through, as I've also called them.)  In case you don't know what a Topsy Tail is, it's simply a little tool that helps pull hair through and "flip" it.  For years we actually didn't even have a Topsy Tail
, as I show in the video below.  Please don't laugh – This was the 2nd video we ever posted on our You Tube Channel. (We'd love if you subscribed if you don't already!)  I'd like to think we've come a long way with our videos! 🙂  So if you don't own one, don't fret, most of these styles you can create without having one.
When most people think of a Topsy Tail, they think of a simple ponytail that ends out looking similar to this one from She Does Hair.  She actually did this cute ponytail without a Topsy Tail as well, and it turned out great!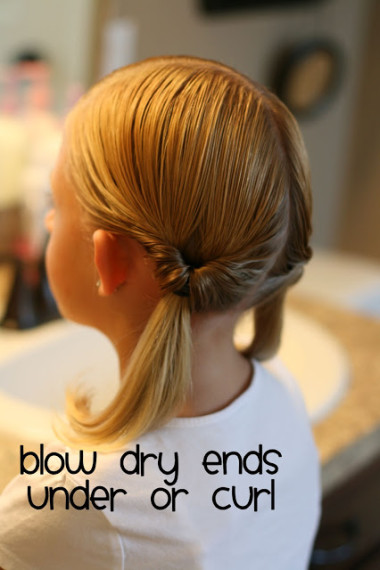 And despite not having a Topsy Tail for many years, it didn't slow us down!  I even created a "make-shift" Topsy Tail out of pipe-cleaner to create this Fun & Funky Summer Braids hairstyle.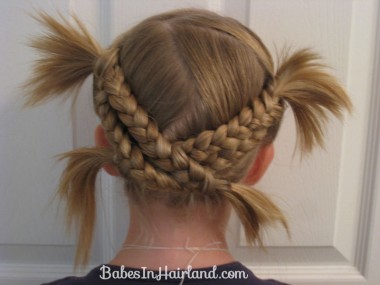 However, there are several styles that make having a Topsy Tail a lot easier.  Who knew that a little "tool" could do so much more than "flip" a ponytail?!  I love how Princess Hairstyles used her Topsy Tail
 to create this "No French Braid" Waterfall Braid.  Cool trick, huh?!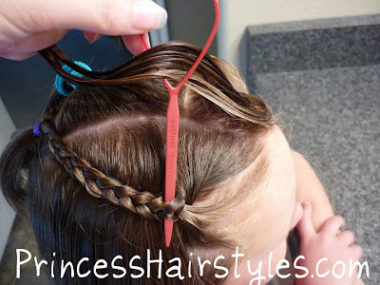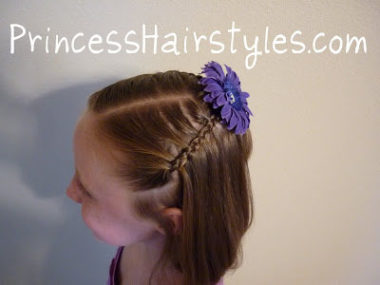 Then check out the cool ways Girly Do's uses hers to put finishing touches on these 2 awesome styles.  First, she uses it when she's wanting to cover up an elastic with hair in THIS great Short Hairstyle Idea.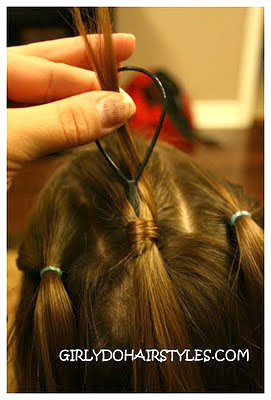 And next, in her darling hair bow post, she uses it to make the center part of her hair bow.  You can see her full hair bow for short hair tutorial HERE.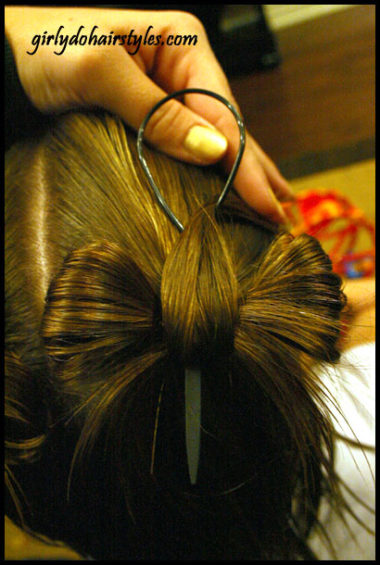 Once we finally got one I found I was able to do a lot more.  Without it, we wouldn't have been able to do this cute Side Braid & Topsy Tail hairstyle without ours.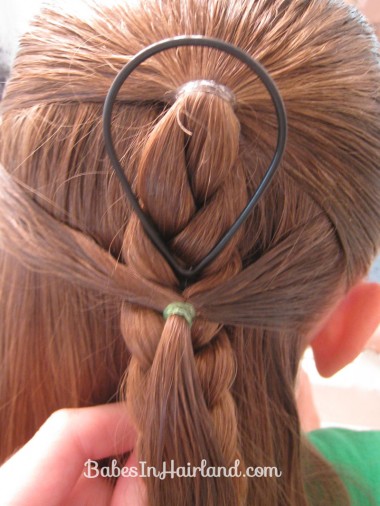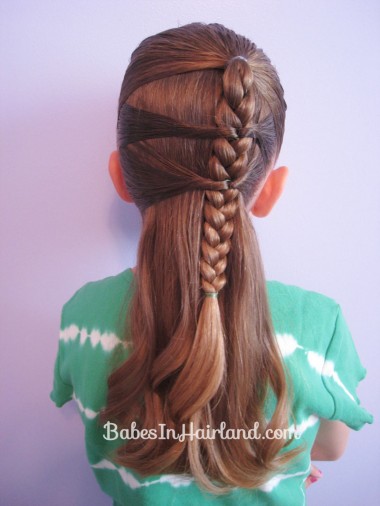 They are also great if you are growing out bangs and need to secure things well, like in our Bang Pull Back hairstyle.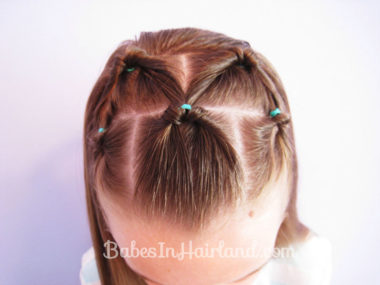 And something so simple as even pulling the hair to the side and flipping a few ponytails can be so pretty,  as shown in these "Side Knots" from Hairstyles by Mommy.  Another great way to keep bangs back that are at an awkward length.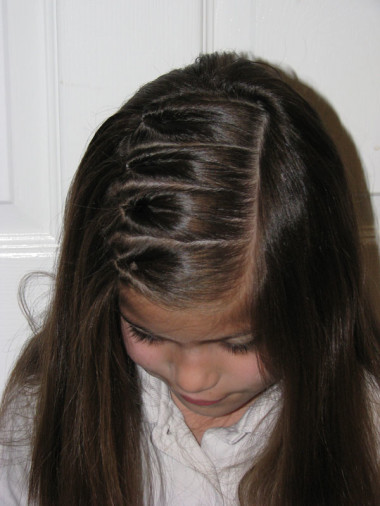 And flipping ponytails with Topsy Tails are especially great when working with toddler or baby hair, as we show in our Baby Piggies and Buns style.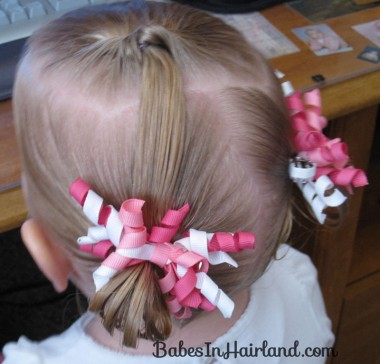 I also found making a couple of these flipped ponytails in a row, was a great place to nestle a headband in between, so it wasn't sliding forward constantly.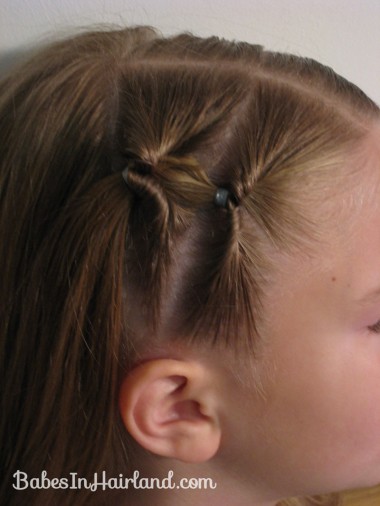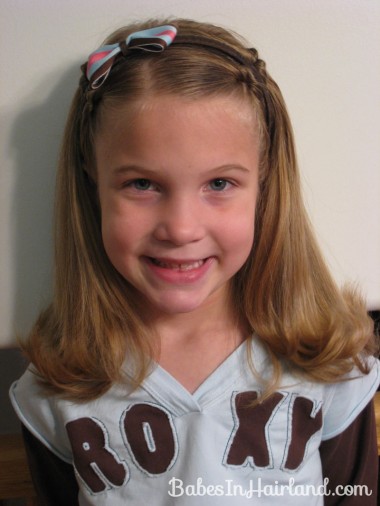 And of course, it's pretty difficult to make darling Heart Hairstyles without flipping a ponytail either!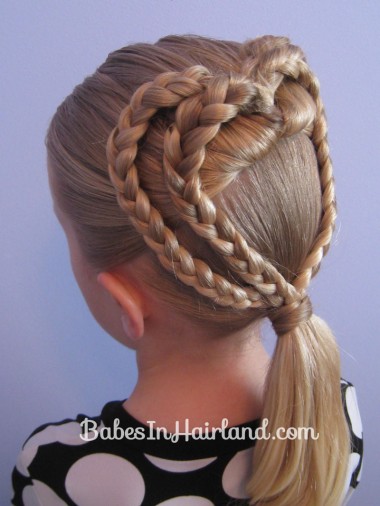 And even by just making a row of 3 Flipped Ponytails down the back of the head makes such a beautiful style, don't you think?
And by starting with a flipped ponytail we created this gorgeous Rolled Braid Updo.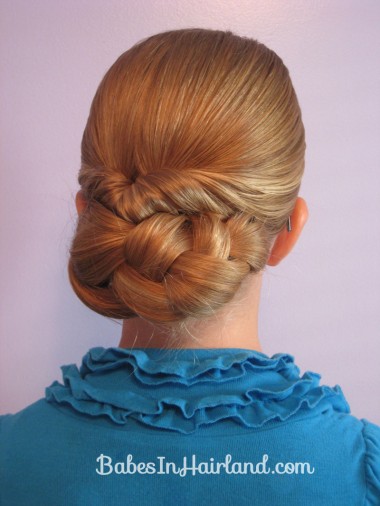 And I love that you can just simply pass hair through in sections to get a "Fake Fishbone" look to a hairstyle as well.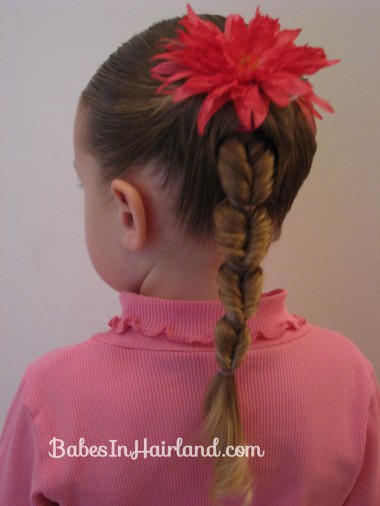 But the best part is that Topsy Tail
 hairstyles aren't just for little girls!  By just loosening up the "Fake Fishbone" like we did above, you can get a totally pretty & messy hairstyle as shown HERE!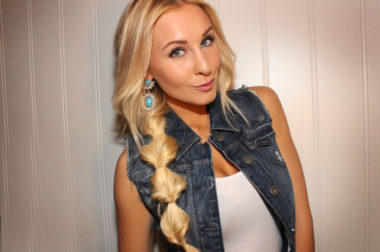 Or, you can flip a ponytail 2 times, to get this fun Chunky Chain look.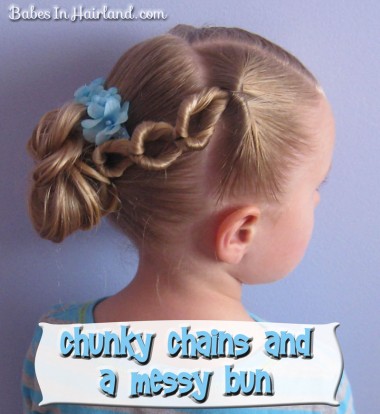 And as I've already  mentioned, Topsy Tails aren't just for little girls anymore!  I love this gorgeous style from Hair Romance using her Topsy Tail.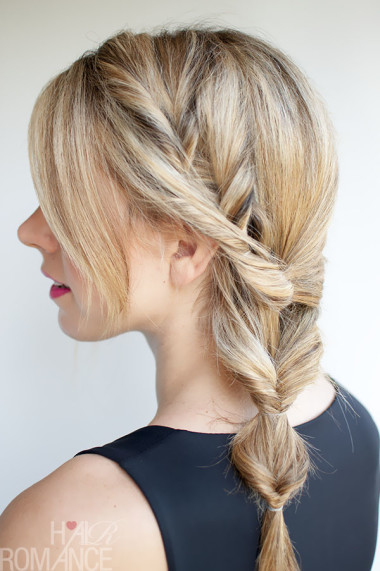 Or there are these beautiful options from Twist Me Pretty (formerly My Yellow Sandbox.)  Not much effort required for these, but they look fabulous!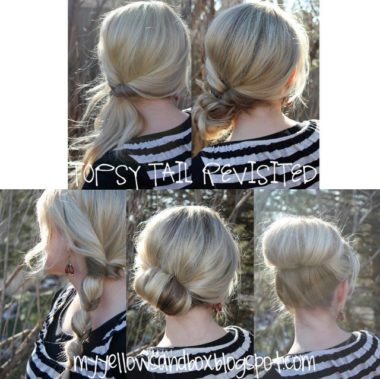 And we used the same ponytail flipping technique for our Messy Side Swept Faux Hawk recently.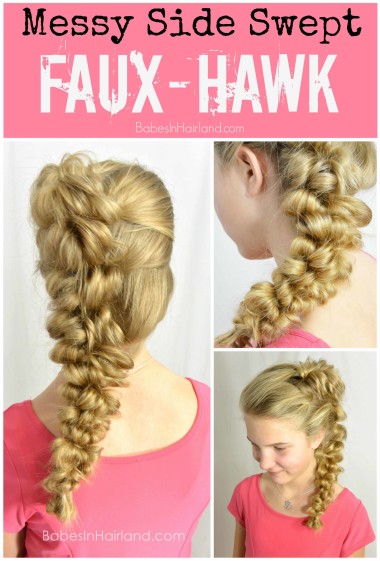 And Annies Forget Me Knots created this gorgeous Topsy Tail Fishbone braid HERE in her video using a similar technique that we did for our Faux Hawk.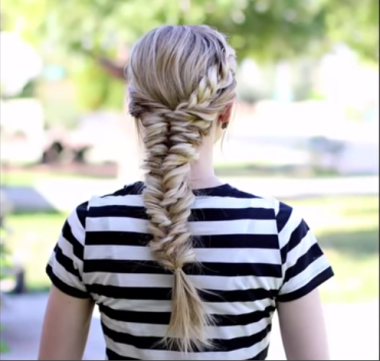 So obviously, there are countless ways to incorporate flipped ponytails into hairstyles – regardless if it's on your toddler, or on you!  If you don't already have one, you can purchase Topsy Tails HERE
.  The pack comes with a big and a small one and we've loved ours.  So next time you're at a loss as to what to do with your hair, pull out your Topsy Tail and try one of these fantastic styles!
What's your favorite Topsy Tail style?