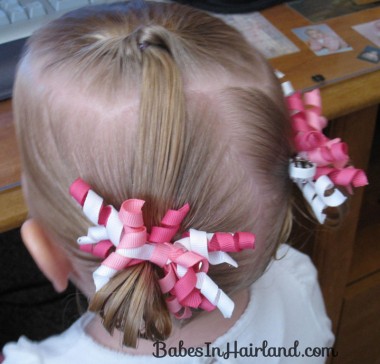 So I know this has probably been done elsewhere, but since my "baby" is turning 2 this week and her hair is finally getting long enough for some of this stuff, I just had to share! I've done this on her several times lately, but of course, the day I decide to actually document it, she wanted to move all over the place. So, sorry if the pictures are not the best.
This is how much hair Bee's got now – and she turns 2 this week. I have yet to trim it – and probably won't for a while. The sides are still a bit shorter than the back – but I don't think we've got the mullet look going on – so I'm in no hurry to cut it just yet!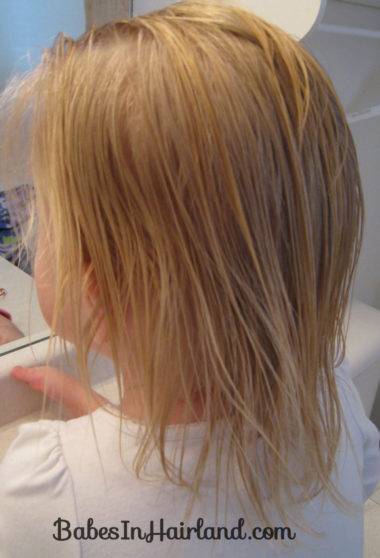 I sectioned out the top of her head and put it into a pony tail, angling it off to the left side of her head – and then pulled it through underneath the rubber band. (I'm assuming most everyone knows how to do those by now. If you have a topsy tail or a special tool like that, they work great too.)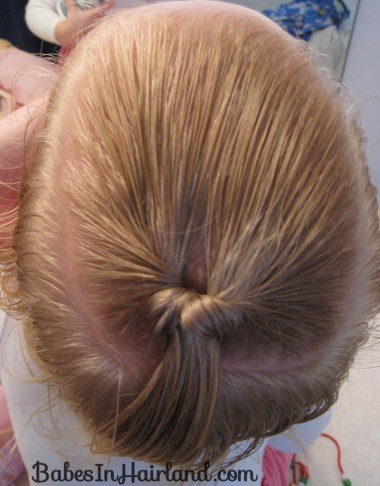 Then I parted her hair down the middle and made a little ponytail, and then left it as a loop, not pulling it through the rubberband the last time.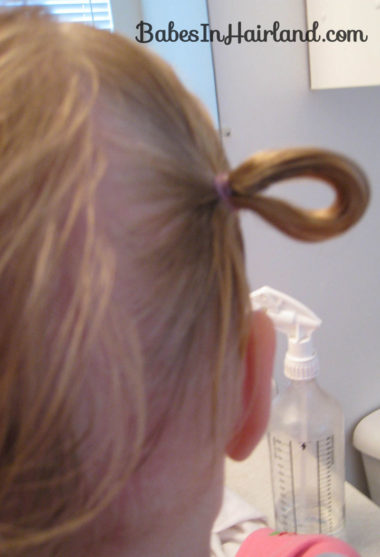 I don't leave it tight together in a loop though, I separate the hair out a bit like this.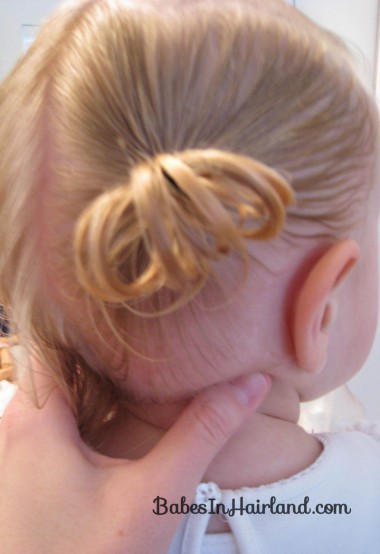 Then on the left side I join the hair hanging down from her ponytail that's on top of her head & join it into the ponytail on the side of her head. Once again – don't pull the ponytail all the way through. Add your choice of bow/flowers and you're done.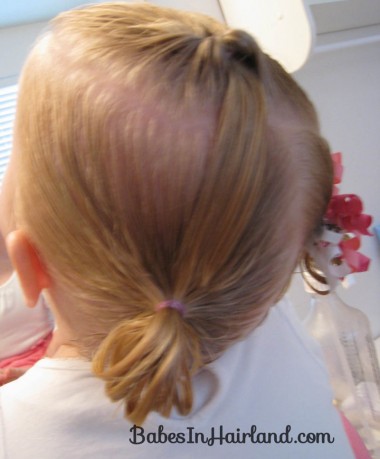 Since she wouldn't sit still in my bathroom once I was done, I put her in front of the computer & my fabulous friend sent funny stuff via IMing and it made her sit still for a few pictures! So here it is from on top.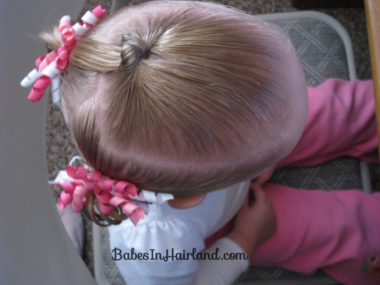 From the back. The part isn't too shabby I'd say for a wiggly toddler!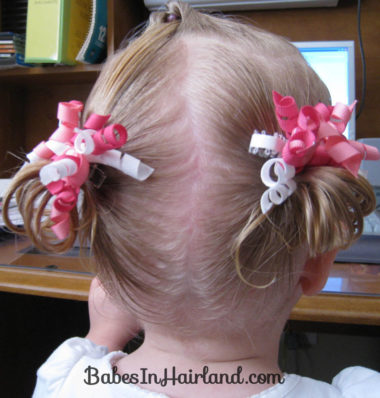 Ok, and since she's turning 2 – you get 2 of her cute little face "cheesing" it back at you! Yeah, so I chopped off the top of her head in this one, and it's a bit dark, but I just love her little crooked smile and chubby little cheeks!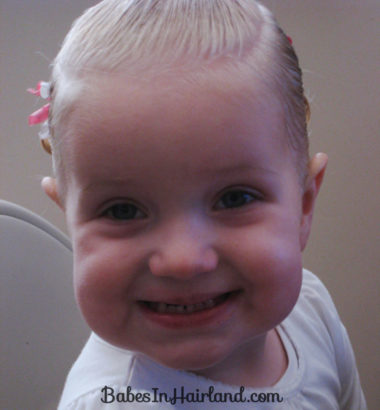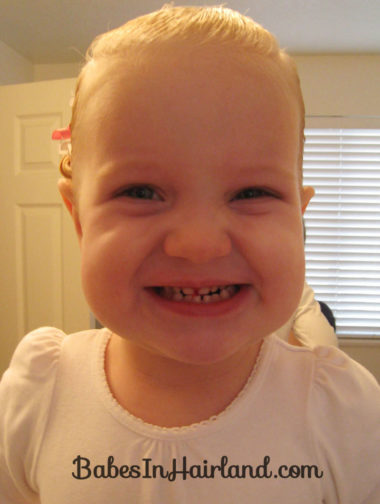 And there you have it — oh, but btw – she's not a fan of wearing the piggies for nap time or when she lays down on her back. I think all her little baby hairs that are growing out around the nape of her neck pull a bit too much for her liking – so keep that in mind when doing this one!