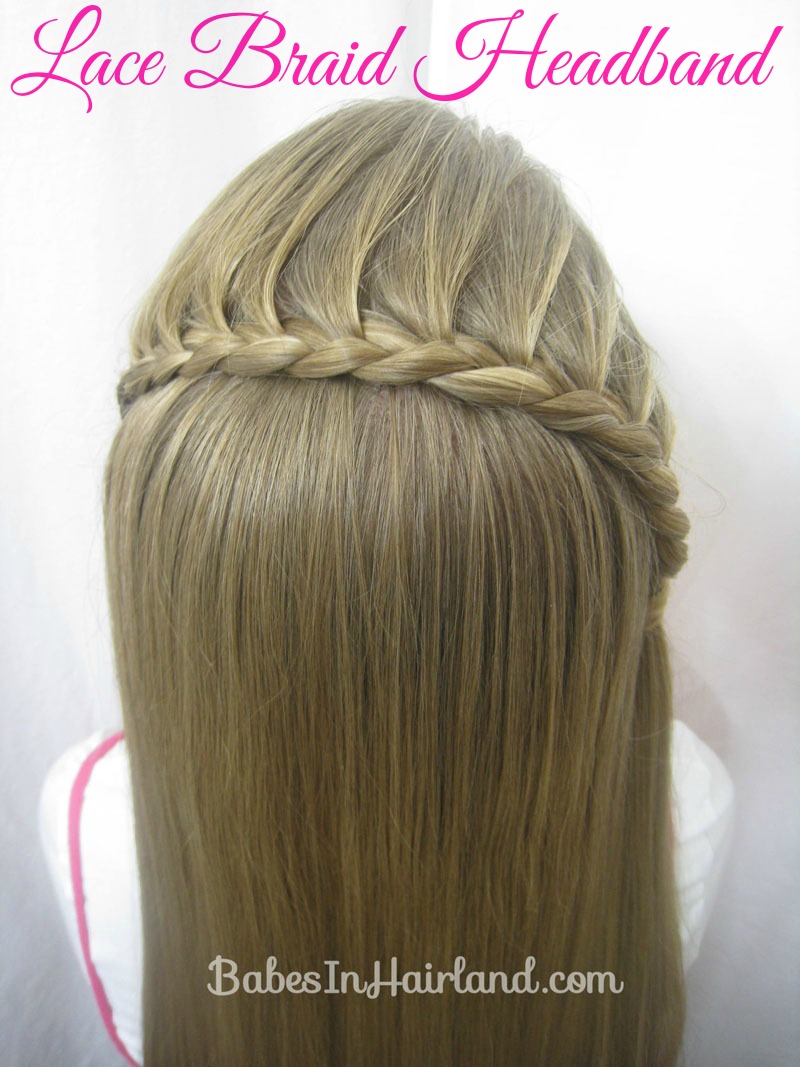 The best part about this style, is it can be done on someone with way short hair or hair down to their waist.  It's great if you're growing out bangs or have layers too.  It's the best for having the hair down in back, but keeping it out of the eyes.  So obviously this is a fabulous style to have in your "arsenal" of styles!  For the longest time I've always thought of this type of a braid as a "half-French" braid, or 1 sided French braid – but they are also called "lace braids" as well.  So regardless of what you call them, they are so very pretty!
Step 1 – Section out small area of hair by the left ear
Step 2 – Plait 1 round of a braid
Step 3 – Add a small amount of hair to the front of the braid
Step 4 – Continue plaiting your braid, adding hair just to the one side of the braid
Work your way across the top of the head, only adding hair to braid from the one side.  Keep things as close to the head as possible so it stays in a straight "headband" across the head.
Step 5 – Secure hair with elastic by the ear
Once you reach the right ear, finish off your braid and secure with an elastic.  You can braid all the way down until you run out of hair if you wish.  I just stopped at the ear because I wanted more of a "headband" look from this style.
Step 6 – Wrap elastic with small section of hair (optional)
I don't show this step in the video, but you can watch our Hair Wrapped Ponytail video HERE if you want to see how it's done.
FINISHED!
In the video we show how to make a "regular" lace braid (as shown above), but here's how it looks if you make it a "dutch lace braid" where you're passing hair under instead of over (pictured below.)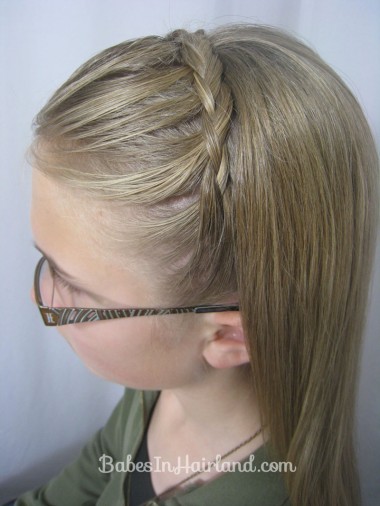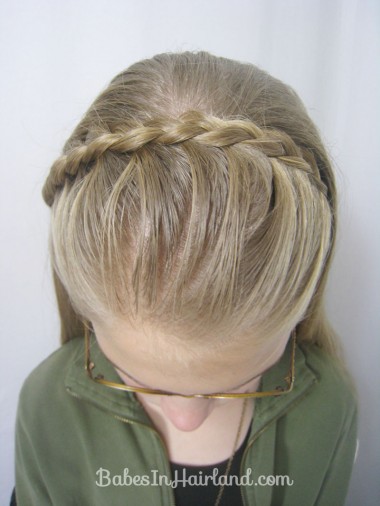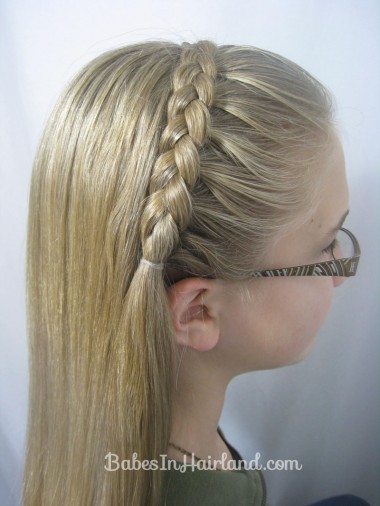 Here's a few other views of the style we show in the video: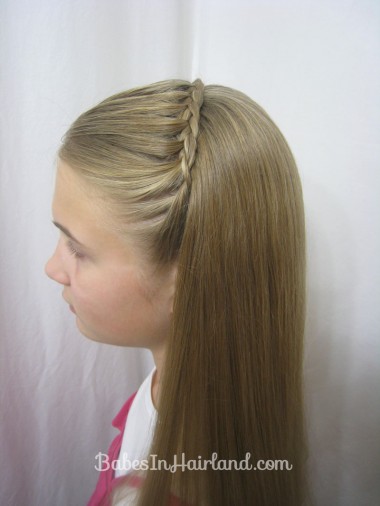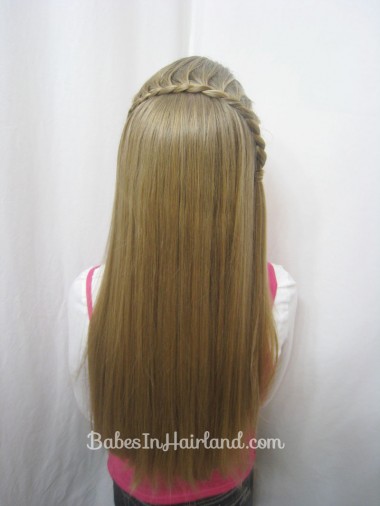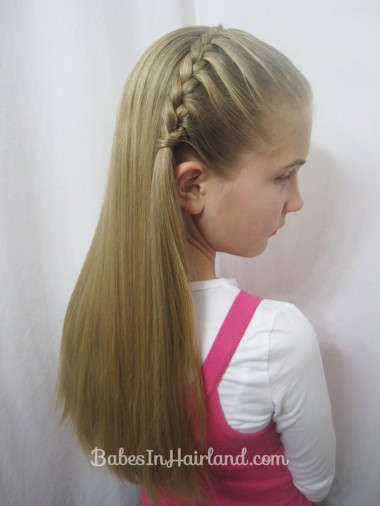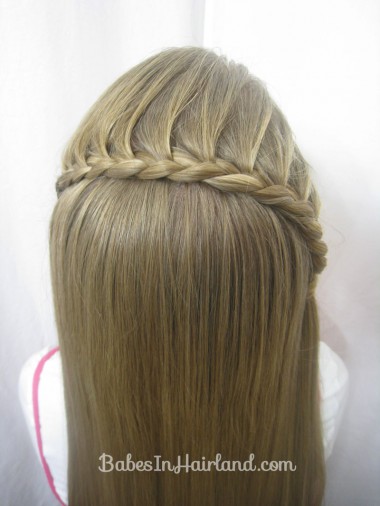 Let us know what you think!  This can be added on to in so many ways to make a bunch more beautiful styles.  Hopefully in the future we can share some with you!