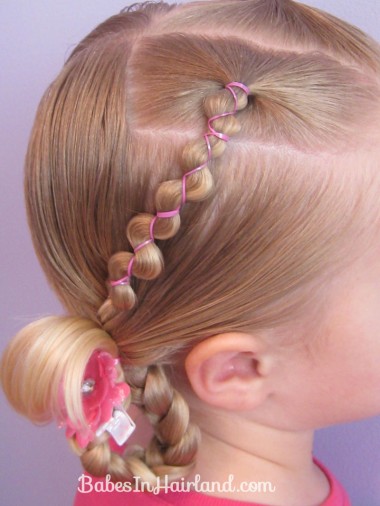 It's been a while since I've done anything using this fun technique we call "rubber band wraps" and I had a fun new set of Gimme Clips that I wanted to put to use so I needed a style with two of "something" to be able to use both of the cute clips. So here's what we did.
Make a straight part up front – slightly off center-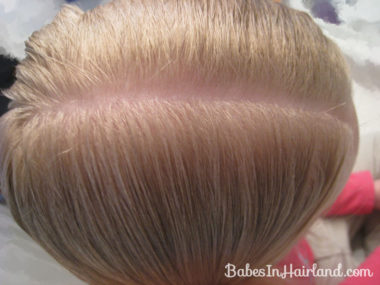 Once you reach the back of the head, turn it into a zig-zag part (if you like) so you have sectioned the hair off like you're going to make 2 ponytails.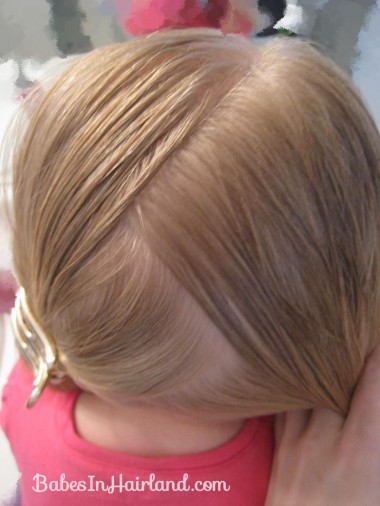 Back up front on top of the head, starting on the right side of the head part off a small section of hair on the right side of your straight part. Doesn't matter what shape – I made mine rectangular.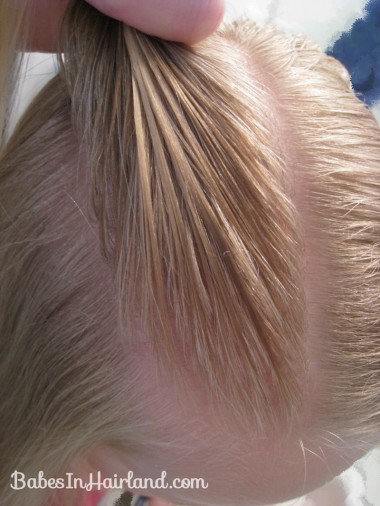 Grab your colored rubber bands and start wrapping. If you aren't familiar with how this is done, you can watch our rubber band wrap video HERE.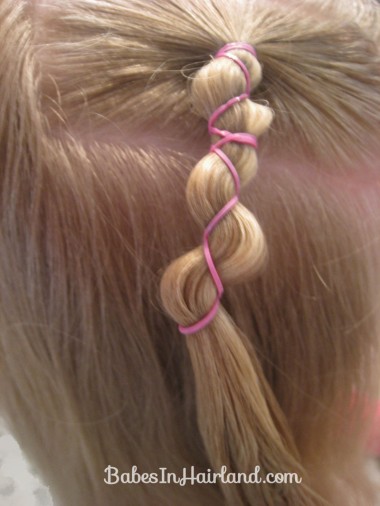 Continue on down the hair until you are pretty close to the end.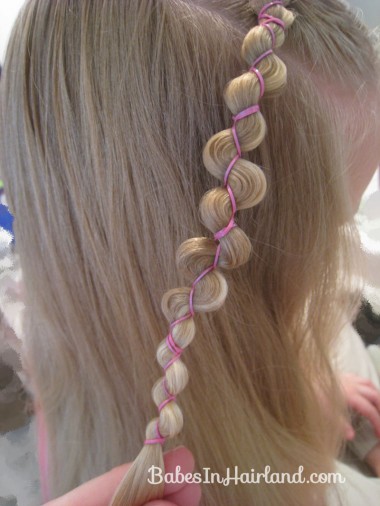 Take the rest of the hair that is parted out on the right side and prepare it to start a basic 3 strand braid behind the ear.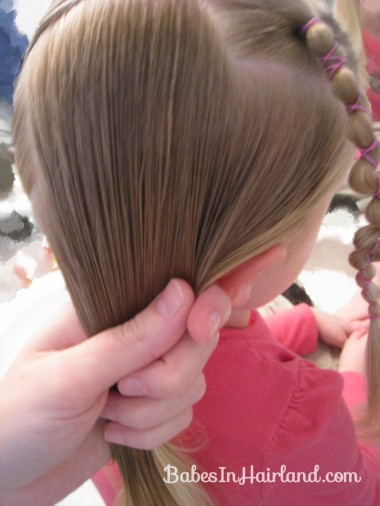 Add the rubber band wrapped hair into the middle section of your braid and start to braid so it is included in the braid.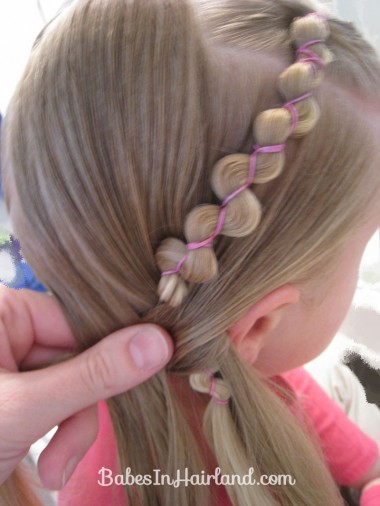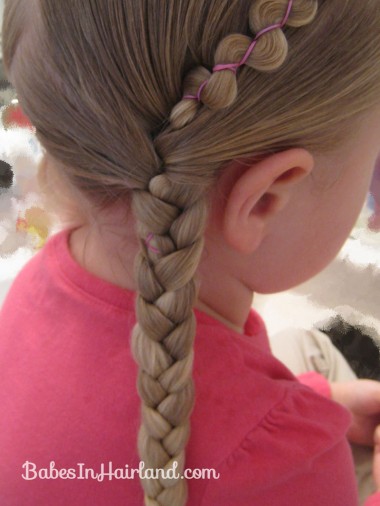 Braid all the way down and tie the end off with a rubber band. You could stop here if you like.
We flipped the braid up (secured it with a rubber band close to the head) & curled the end under a little. Repeat to the left side of the head and you are done.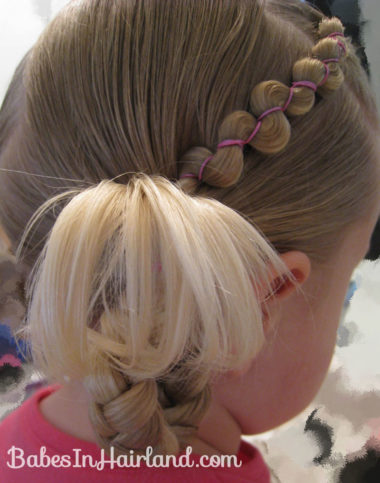 Remember the cute little clip I mentioned? Well, this is the one. Isn't it just the sweetest thing ever? You can get these cuties where ever Gimme Clips are sold.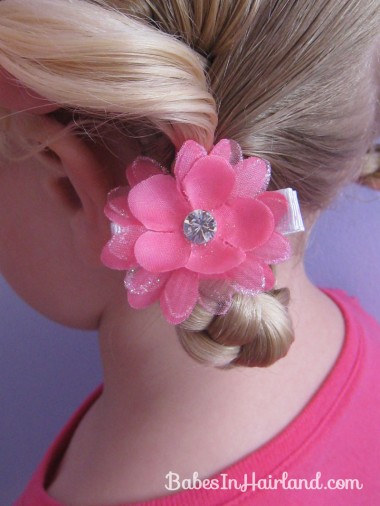 We added one to each flipped up braid & we were set.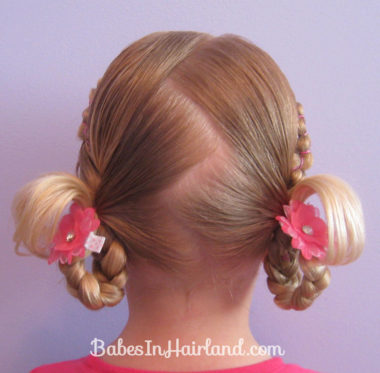 A view from the top: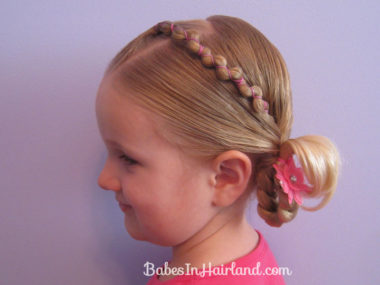 Add your hand on your hip and a teddy bear under the other arm & you are good to go!