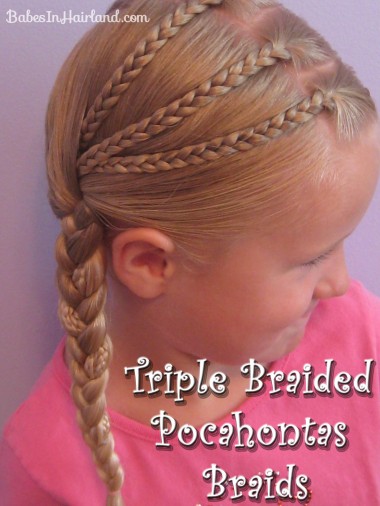 No, our hairdo today doesn't involve braids and circus tickets! BUT – it's that time of year again, and I've got circus tickets to give away! So if you are interested in winning tickets to this year's Ringling Bros. & Barnum & Bailey "Fully Charged" Circus head over to our giveaway blog HERE to find out how.
Today's tut' is is nothing majorly difficult, just something to jazz up your standard braids.
Divide the hair however you prefer like you're going to make typical braids on each side of the head. I do a straight part off center on top of the head, and then a zig-zag part down the back.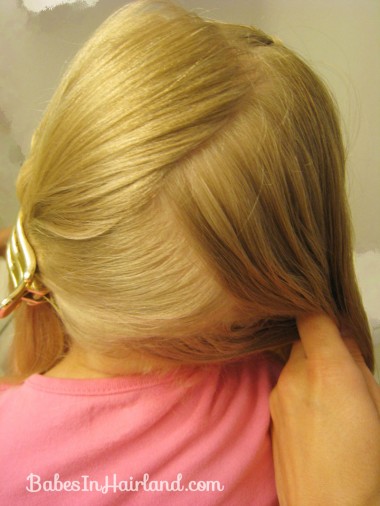 Off to the right of the part on top of the head, make a long rectangular part. Part it out into 3 sections and make small braids.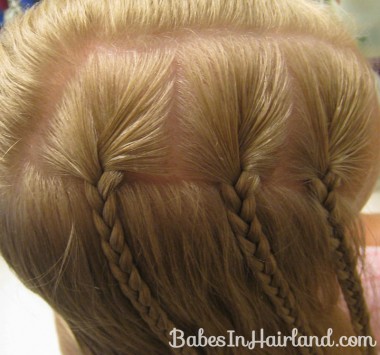 Braid them all the way down to the ends and tie them off with clear rubber bands.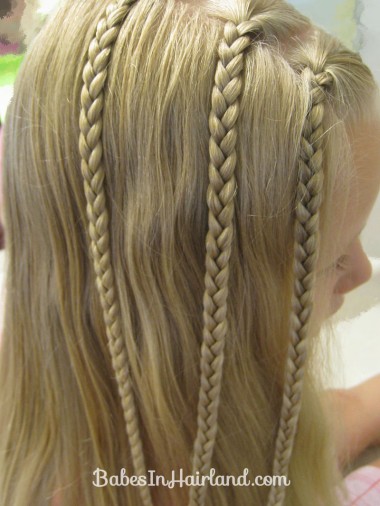 I didn't get any pictures of the next steps — but add the 3 mini-braids into your middle strand of your main braid for your Pocahontas braid. I tried adding one braid into each section of the thick braid, but they didn't lay well. Tie the braid off with a rubber band once you reach the bottom.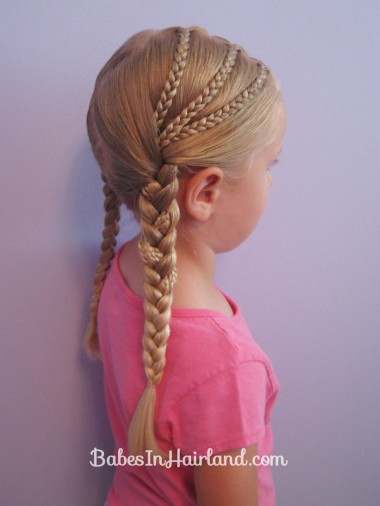 Braid the other side just regular. You could add 3 braids on this side, but I opted to just leave it plain.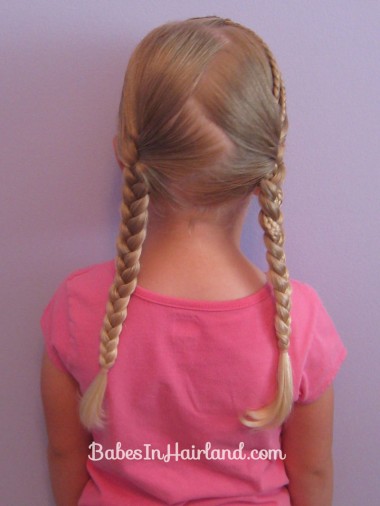 How it should look from above: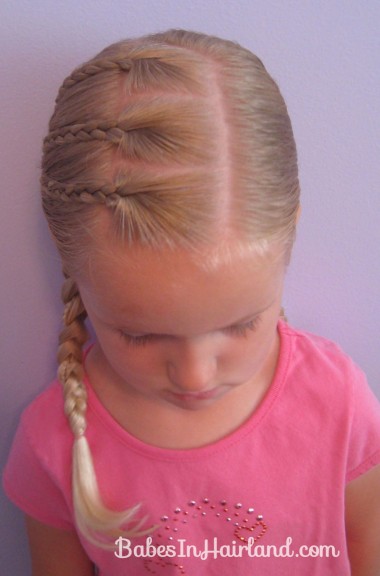 If you're really careful about getting those little braids to stay on top of your thick braid as you work your way down, it'll look really cool like this: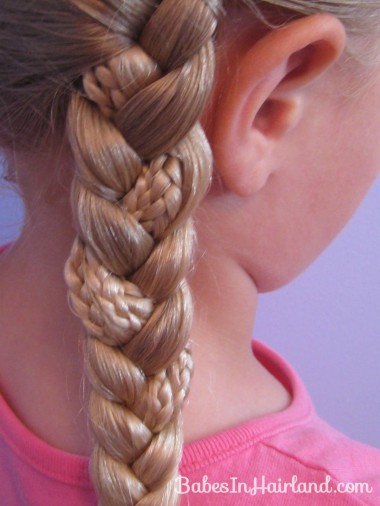 And then you'll have a happy little girl like this!: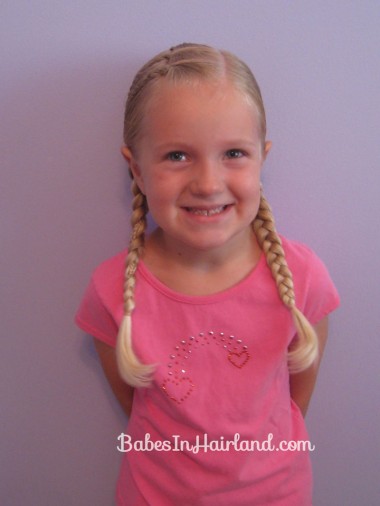 Like I said, nothing majorly hard, but a fun way to mix things up from the typical braids for school one day.