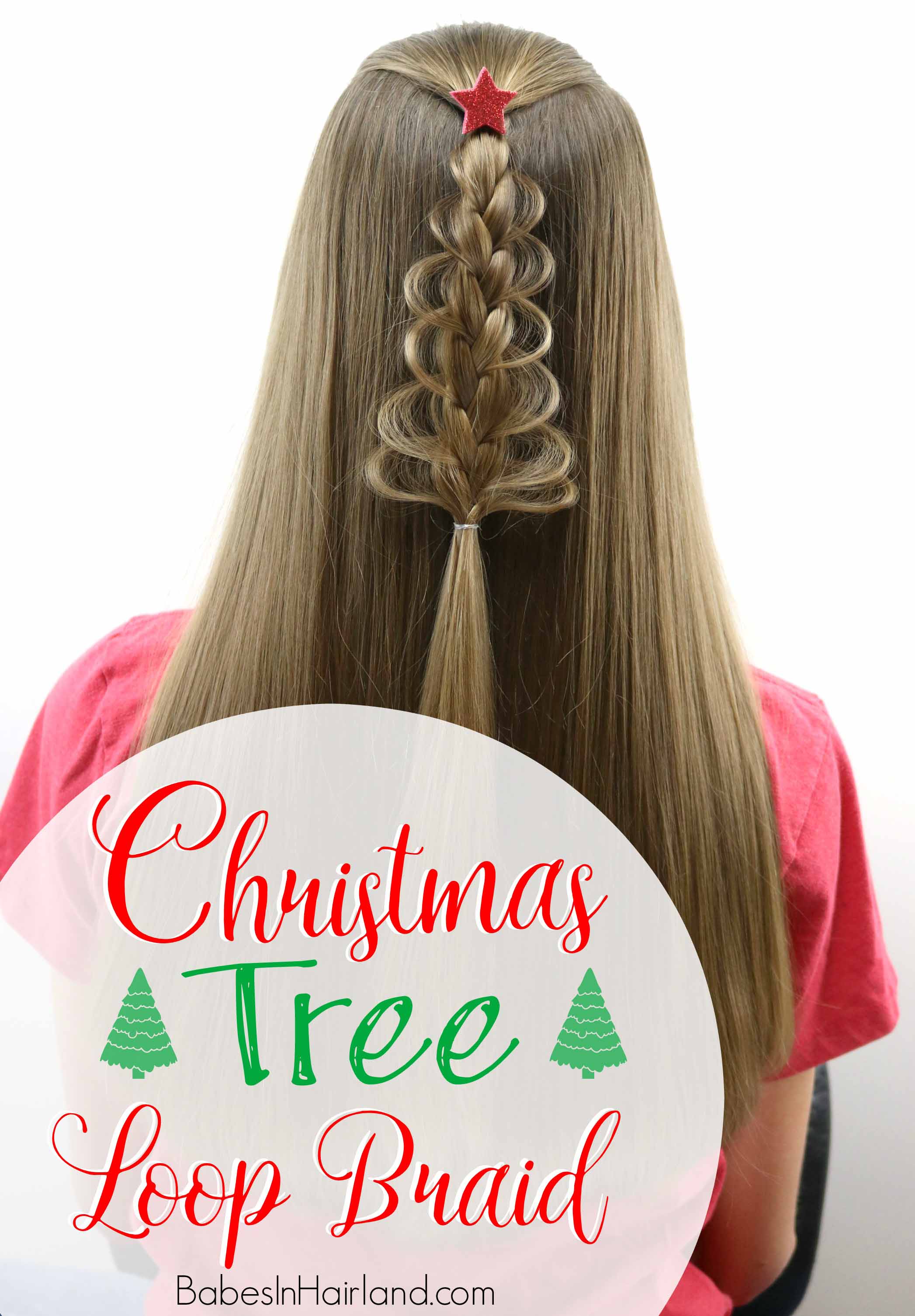 We hope you don't mind, but we have another cute, easy Christmas Tree tutorial for you today.  This one, like last week, doesn't take any major skill, as long as you can braid, so let's get to it!
Here's our video, and below are more pictures and instructions.  Enjoy!
Step 1 – Part on a diagonal from the temples back to the crown so you create a triangle shape section of hair
Step 2 – Make a ponytail with that triangle section at the top point of the triangle near the crown.  Secure it with a clear elastic.
Step 3 – Create a regular 3 strand braid with the hair in the ponytail
Step 4 – After you have braided a few full rotations of the braid, pinch a few pieces of hair from the outside of the braid and pull on them so the separate from the braid
You don't want to pancake the braid, you are trying to give the edge of the braid a "loopy" or "lace" like appearance, while the center of the braid stays tight.
Step 5 – On the next section of the braid on the left side, again, pinch a few pieces of hair from the braid and pull on them so they separate from the braid
Step 6 – Continue this process down the braid, but with each section, they should get pulled out a little further so the braid starts having a "tree" shape
Step 7 – Braid down until your "tree" is the size you want it to be.
Step 8 – Secure the end of the braid with another clear elastic & adjust the edges of the braided tree as necessary
Step 9 – Add a star on top and any other ornaments you desire
We opted only to add a star because this braid is a bit more "delicate" than others and we felt the ornaments would have been a bit too much.  Plus, the loop/lace like look the braid has, was it's own decoration and it stands out nicely against her straight hair I think!
FINISHED!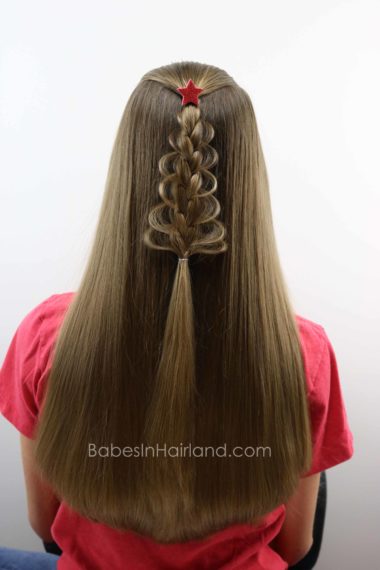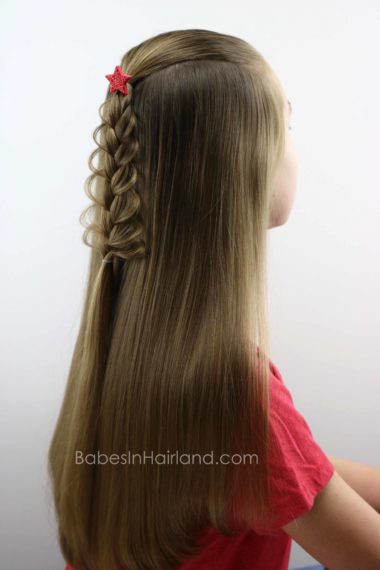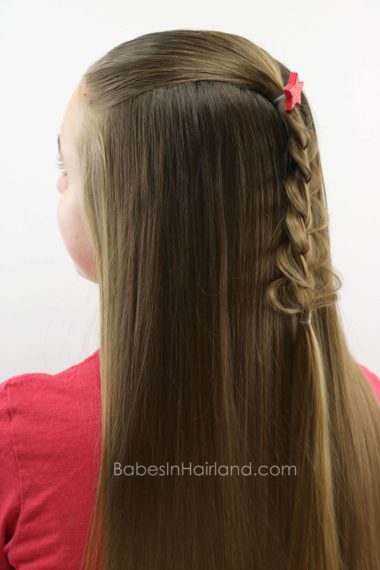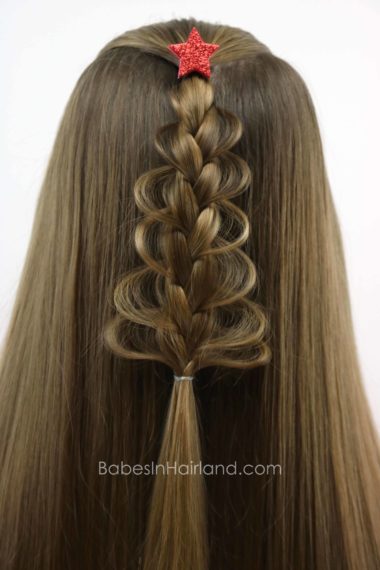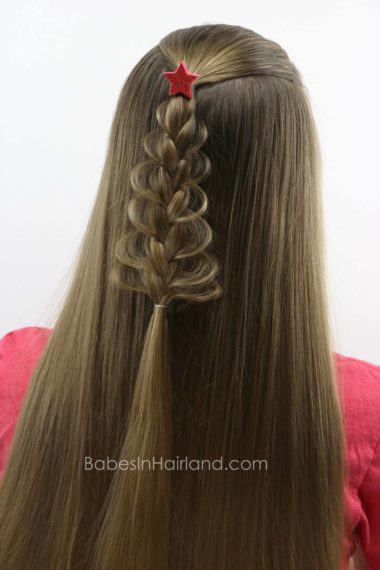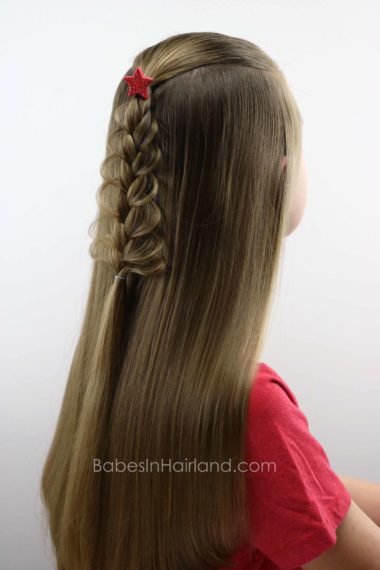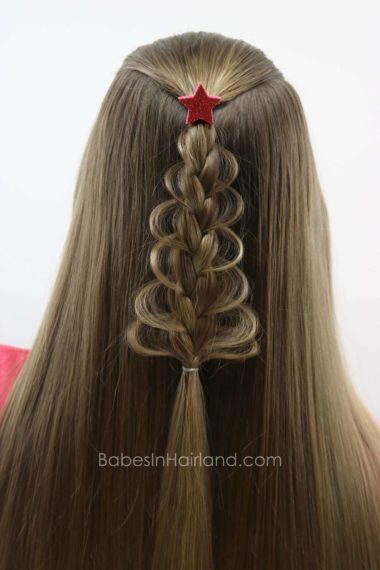 And if you're still struggling with gift ideas for those hair lovers in your life — don't forget to check out our gift picks we've shared:
Go HERE for 15+ Gifts for Hair Lovers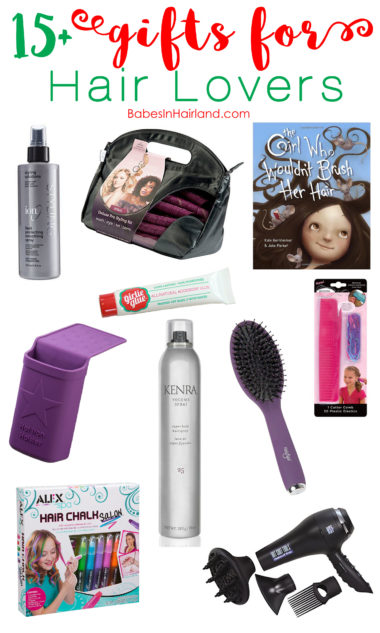 Go HERE for Gift Ideas for Hair Lovers & Teenage Girls
Looking for other cute Christmas Tree styles?  Check out our past tutorials:
Last week's Christmas Tree Braid: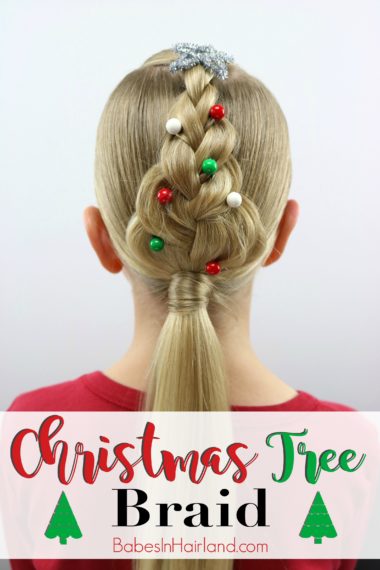 And one of my favorites – Christmas Tree Pull-Through Braid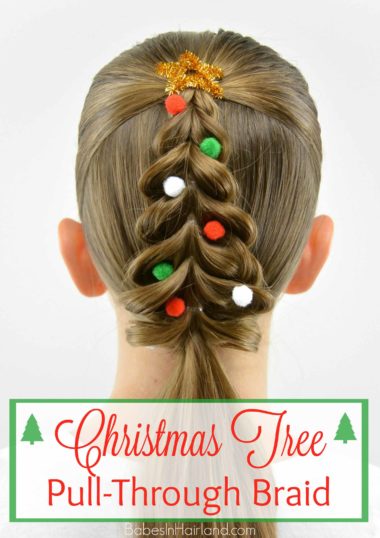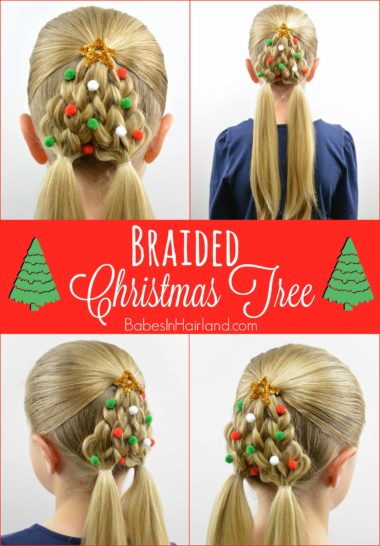 Comment and let us know which Christmas tree hairstyle is your favorite!
Don't forget to pin & share these fun Christmas styles!