This is another version of the French Braid into a Braided Ponytail that I posted yesterday.  It's basically just the complete opposite (you've got 2 braids to wrap instead of one – and minus the French!)  Once again, this isn't anything too difficult and you can change it up by making rope braids, or uneven 3 strand braids to start with & you'll also get a very pretty result.
I didn't take step-by-step pictures, as this is fairly self-explanatory.  You can refer back to yesterday's post if you need more detailed instructions with pictures.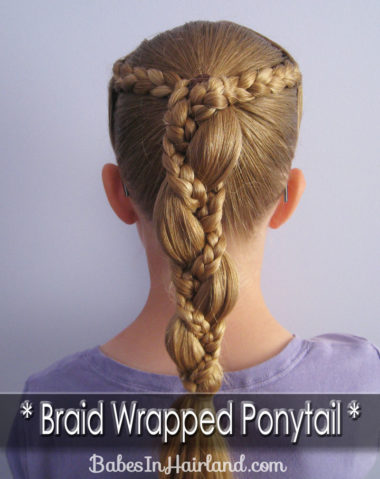 Step 1 – Part hair
Make a part right down the middle & then from ear to ear.
Step 2 – Braid
On both the right & left side, make 2 regular 3 strand braids.  Here is where you can vary what you do for different looks.  Braid all the way down to the ends of each section and temporarily secure the ends.
Step 3 – Make a ponytail
Step 4 – Add braids to ponytail
Step 5 – Braid together
Use the 2 braided sections from the sides as the left & right sections for a braid the entire ponytail as the middle section of the braid.  Proceed to braid down the ponytail.  The result will be similar to an uneven 3 strand braid (except the 2 "skinny" sections are braided and the "thick" one is your entire ponytail) & you will run out of hair to wrap with the 2 braided sections, resulting in a longer "tail" on your braid.  When you run out of hair from the 2 outside sections, secure it all with a rubber band.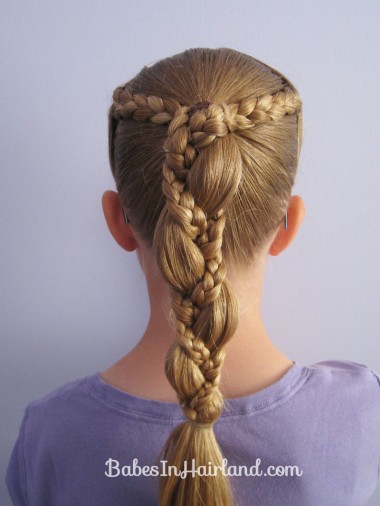 You're done!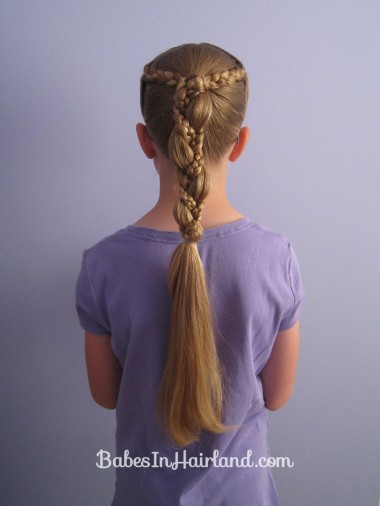 As mentioned, you can change up the look of this by having those braided sections from the side be whatever you like.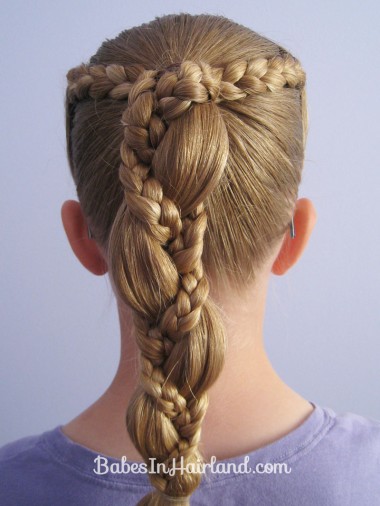 This is another great style for hot summer days to keep the hair off your neck & not be just a "regular ol' ponytail!"  If you like this style or try it, be sure to share the love … click & share on one of the social media buttons right below!

You might also enjoy these related posts