We've done a few fancier and more involved styles lately, and thought it was time for a nice quick and easy one today.  Regardless of your age – if you're a ponytail fan, but are tired of a "plain old ponytail" you'll love our tutorial today!  This is another great way to cover up your elastic, but is a little different than our tutorial we shared years back on how to wrap a ponytail.  This is supposed to be a cool & sleek looking style, so you'll want to be sure you've got a water bottle on hand, or some type of product to get things smooth.
Watch our quick video to show how we do this great style:

Step 1 – Make a center part a couple inches long
Step 2 – Part from center part down to each ear
Step 3 – Make a low ponytail with remaining hair near the nape of the neck
Step 4 – Take the right section of hair in front of ear and draw it backward and drape over the top of the ponytail
This is where you'll want to be sure the hair is wet or product is in it so the hair lays smooth & looks sleek.
Step 5 – Temporarily secure that hair to the left side of the ponytail with a clip
Step 6 – Draw the left section of hair to the right side of the ponytail – keeping hair smooth
Step 7 – Clip or hold ponytail up out of the way
Step 8 – With the "tails" of the hair from the sides, tie in a knot under ponytail
Step 9 – Secure knot with an elastic & cinch tight
FINISHED!
Here's a nice up-close image.  If you've got highlights or lighter hair, this looks even cooler.  I love how some of her little gold highlights from summer are still hanging in there this winter!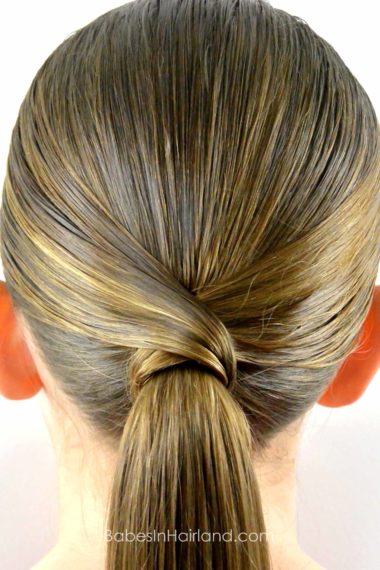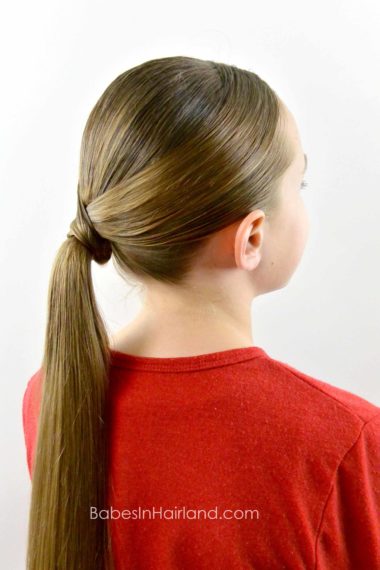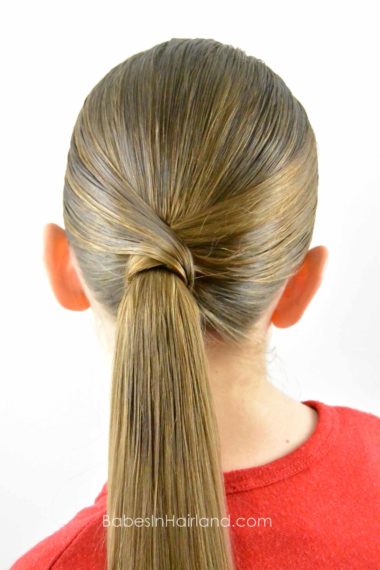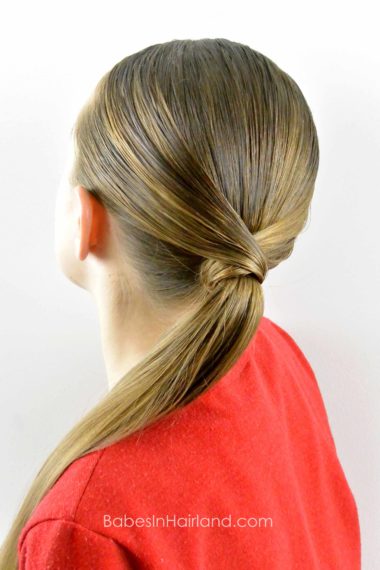 Let us know what you think!  Have you ever done this before – or what's your favorite way to hide an elastic?  Which look do you prefer? Our look from today or our wrapped ponytail below? Click here for our "Hair Wrapped Ponytail"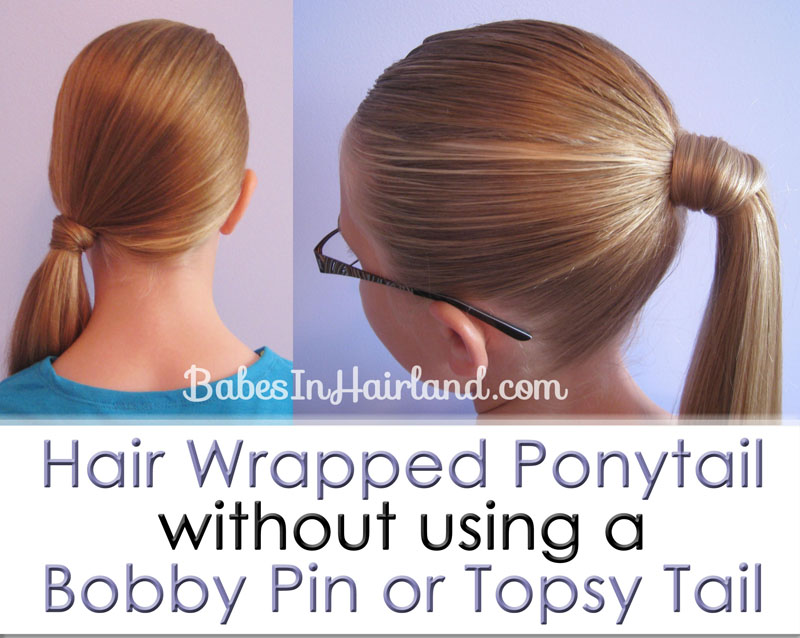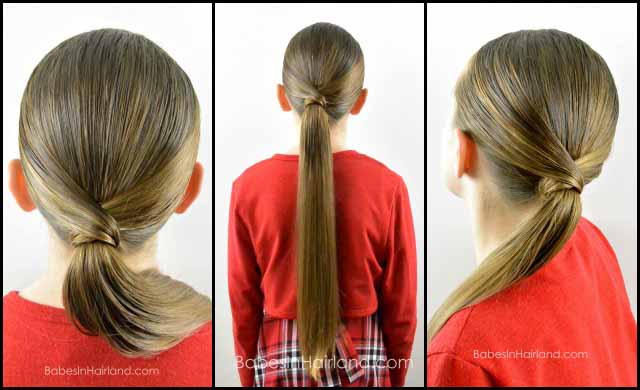 Hope you enjoy this one & be sure to pin it, and share it with your friends using the social media buttons below!  Be sure to check out all of our ponytail styles HERE!