X is for Xylophone
(not a whole lot of options for X words!)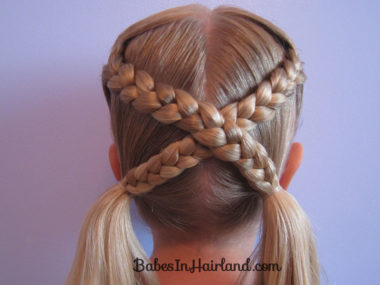 Welcome back for one our last ABC Hairstyles!  Like the Letter V hairstyle, this one most of you have probably done at one time or another, just probably not to purposely make the letter X!  So again, despite it being a simple one, I can't leave out instructions for a letter in our series, right?!
Step 1 – Part the hair
Part the hair right down the middle, from forehead to nape of the neck.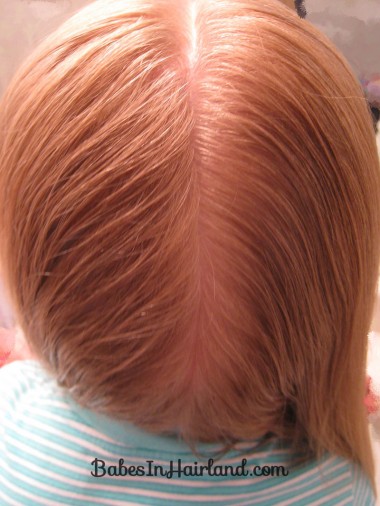 Then part the hair from ear to ear.
 Step 2 – Braid
With the hair in front of the ear, braid, twist, or make puffy braids with that section of hair.  Make a braid on both the right and left sides of the head.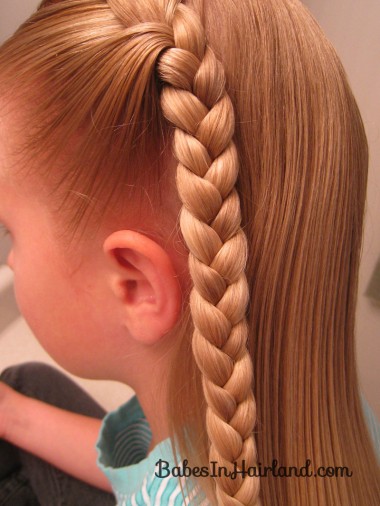 Step 3 – Comb hair in back
With the hair remaining down in back, comb it until it's smooth on the left side to prep it for a ponytail.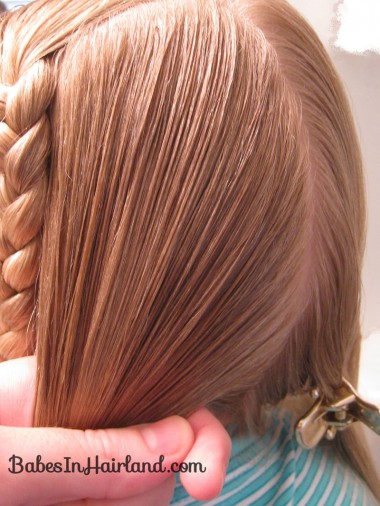 Step 4 – Add braids
Add the braid from the right side, to the hair on the left side, crossing the braid across the head.  Secure the braid to the hair on the left with a rubber band to form a ponytail.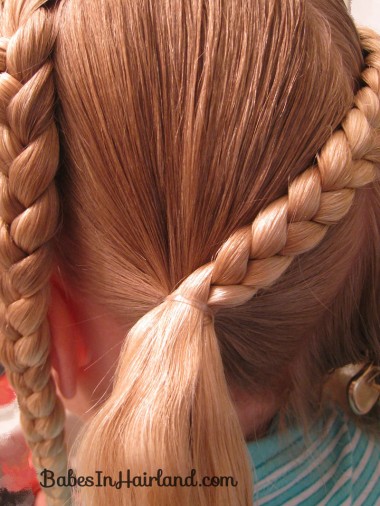 Step 5 – Repeat step 4
Now take the braid on the left and cross it over the top of the other braid and join it to the hair on the right side.  Secure with a rubber band to form a low ponytail.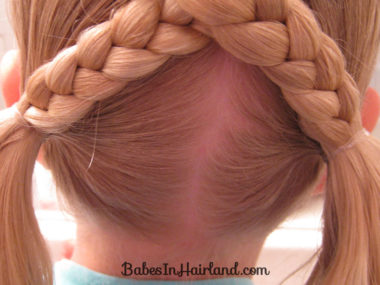 Step 6 (optional) – Curl
With a curling or flat iron, curl the ends of each pony tail.

Finished!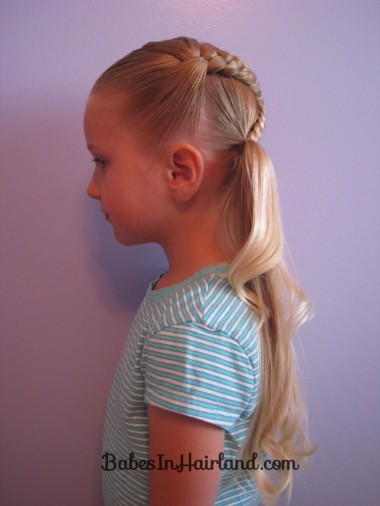 Try as I may, I couldn't get Bee to make a "regular" face.  Something about the sign language X made her think she had a pirate hook!  So "Arrrrgh" … here is her X!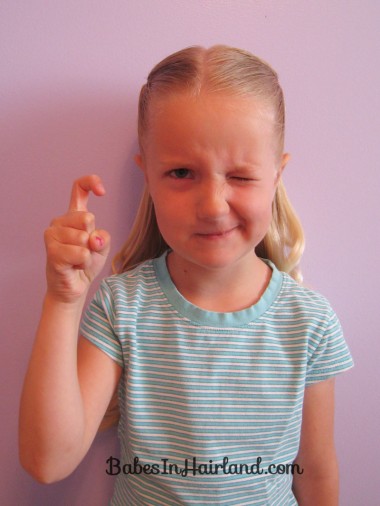 So there you have it – The letter X.  If you wish for the top of your X's be a bit higher, start braiding closer to the part, or start with little ponytails closer to the part and then braid them.  Be sure to check out all our other ABC Hairstyles.