Several months ago, one of my friend's daughter's reached out to me about her daughter's curly hair.  We obviously don't have any curly girls at our house (anymore) and I offered up what bits of advice I could to her based off when Bee was a toddler and had some curls.  I also put it out there to our followers on Facebook for any advice they might have.  There were so many of you that chimed in and we appreciate all your words of advice and tips for how to work with curly hair.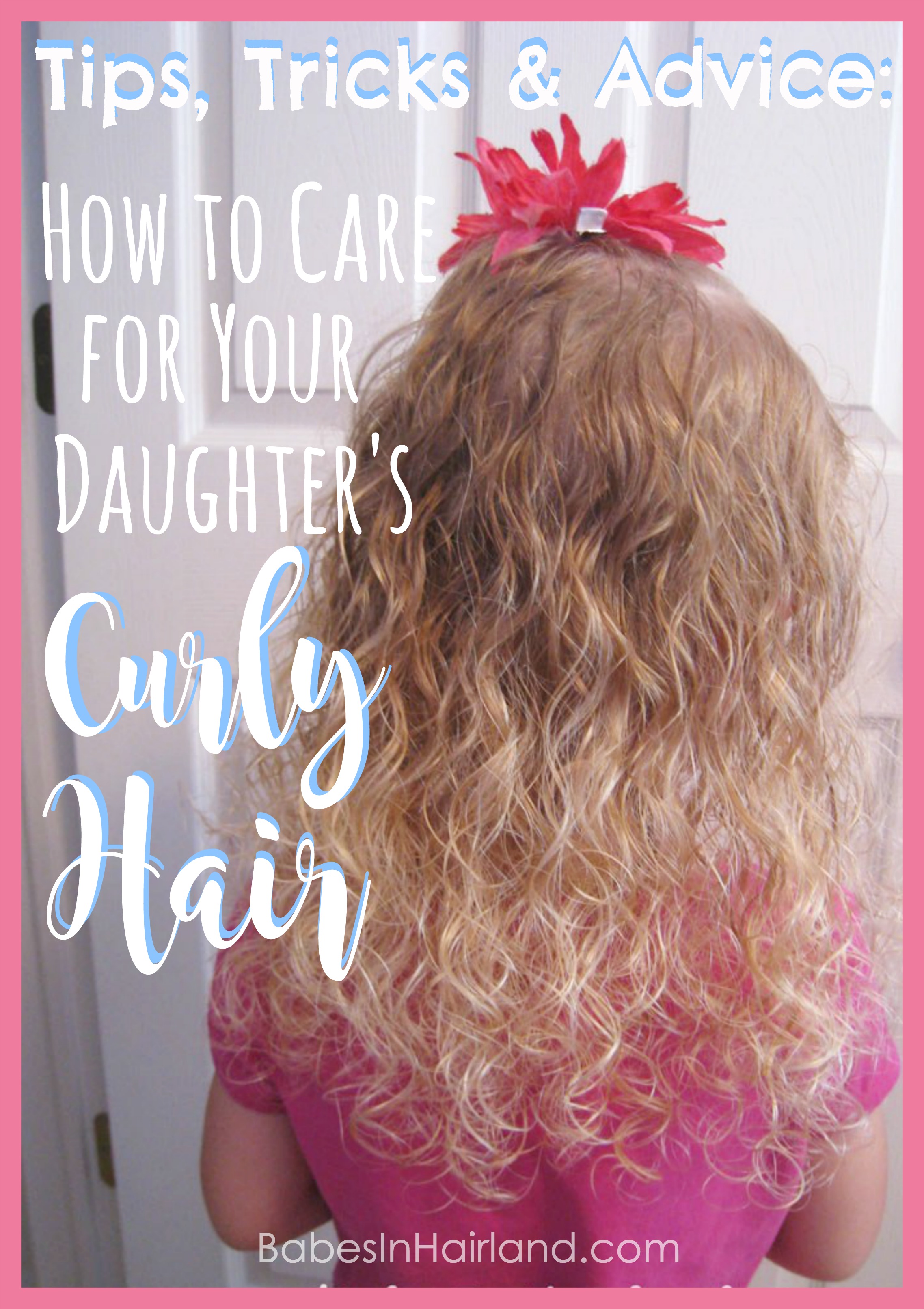 Years ago, we helped take care of my cousin's daughter (pictured above) who has naturally curly hair.  I learned even more about curly hair while we cared for her, than I had when Bee had her baby curls (pictured below.)  I echo everything that our readers said, so hopefully this post will help those of you with curls at your house!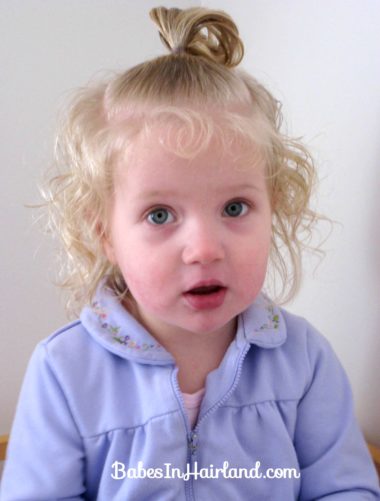 Because there were many readers that suggested similar tips or products, I've gone through all the comments and condensed things a bit.  So you get the Reader's Digest version of all the comments.  However, if you would like to read all the comments, you can read the entire the FB post and comments HERE.
THE BEST ADVICE FOR A MOM WITH A DAUGHTER WHO HAS CURLY HAIR:
Praise your daughter's curly hair and tell her it is beautiful.  By praising her hair when she's young, that will help her to grow up loving her curls and embrace them as she gets older.  Many of our readers commented that they personally, or people they knew, had parents who complained about their curls, the knots, etc., and they grew up hating their curls hair and wishing it was straight.  So as rough as it might be sometimes with those curly girls, don't complain about their curls. We want those young girls to love their hair!  Embrace those natural curls!
HAIR CARE TIPS FOR CURLY HAIR:
Never brush curly hair.
Only use wide tooth combs (or your fingers), and comb curly hair when it is wet.
Don't use a towel or hair dryer to dry curly hair – it damages it and causes frizz.
If you must dry it with something, use a large T-shirt and just pat it dry.
Have regular trims so the ends stay even.  This helps cut down on tangles because the hair is even. (Someone suggested using Ouidad Stylists or Deva Curl Stylists because they are trained to cut curly hair.)
Keep baby/toddler hair shorter or shoulder length until the baby hair grows out and it thickens up.
Don't shampoo it every day.  Some even subscribe to the "no poo (shampoo)" method and only use conditioner.
Use a leave-in conditioner and comb it through the hair w/a wide tooth comb after her bath or shower.
Use plenty of conditioner – especially on the tips of the hair.
When using product, gently wrap several curls around your fingers to form bigger ringlet-like curls out of the smaller ones.
PRODUCTS FOR CURLY HAIR:
Just a reminder, the following are products our readers that have curly hair, or daughter's with curls use.  We personally haven't tried them, since my girls obviously have straight hair now!  If you know of others that work wonderfully, please comment and let us know so they can be added to the list!
The book Curly Girl: The Handbook
was brought up by a few of our readers and it provides many tips and tricks for curly hair.  To buy or view more about Curly Girl: The Handbook, click HERE.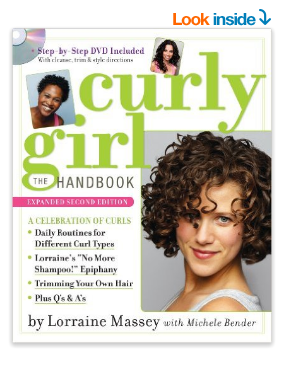 Both Cantu's Coconut Curling Cream
, and Cantu Care for Kids Conditioning Detangler
were mentioned as being great when caring for curls.  Click HERE to purchase Cantu Curling Cream
, and click HERE for Cantu's Conditioning Detangler Spray
.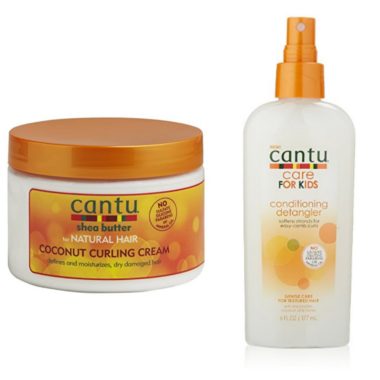 Another product that was mentioned, is Fairy Tales Detangling Spray
.  I've heard good things about Fairy Tales products over the years, and it's awesome they also have a detangler.  To buy Fairy Tales Static Free Detangling Spray, click HERE.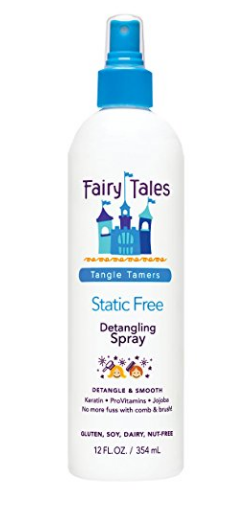 Another detangler spray I've heard nothing but fabulous reviews about is one put out by a fellow hair blogger, Sweet Hearts Hair Design.  I don't believe it's available on Amazon, but I believe she ships anywhere.  To find out more about her Detangling Spray go HERE.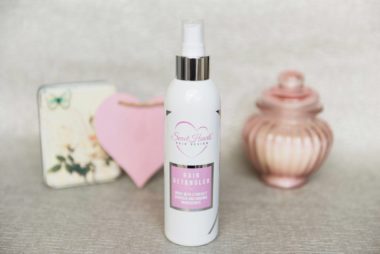 As was mentioned above, wide tooth combs are a must-have when working with curly hair.  I think they are a must have even in straight hair.   My girls use our Babes in Hairland combs all the time.  They even in the shower to comb the conditioner through their hair. Sadly, I only have a limited amount of them, so if you'd like one let me know!
COMBS & MORE FOR CURLY HAIR: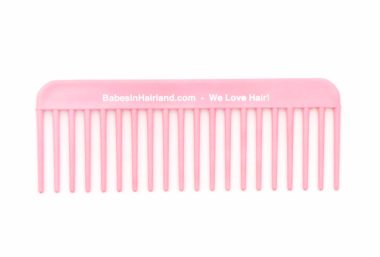 You can pick up wide tooth combs just about anywhere – even the dollar store, so if you don't have one, get one today!
Another tool that was mentioned was The Wet Brush.  The Wet Brush Pro Detangle Hair Brush
 has 5000+ reviews with an overall rating of 4.5 stars, so you know it must be amazing!  To purchase or find out more about The Wet Brush, click HERE.
  But remember, don't brush dry curly hair.  This can be used gently only on wet hair.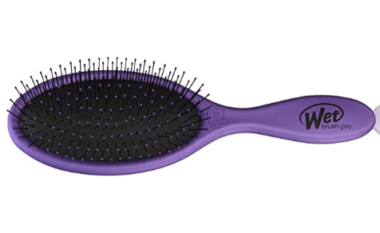 Another thing a reader mentioned was getting a silk pillowcase.  I know they work wonders for your hair and skin, and with curls having a silk pillowcase cuts down on frizz.  I don't know that all silk pillowcases are created equal, but THIS Silk Pillowcase 
has almost 900 reviews and has 4.5 stars, so it sounds like a great one.  It comes in a lot of different colors as well.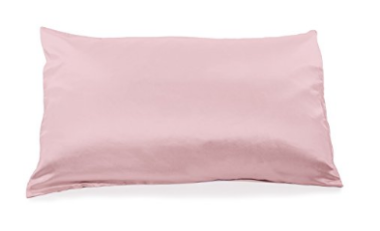 CURLY HAIRSTYLE TIPS:
At night, it's helpful to put curly hair into one or more braids.  This cuts down greatly on tangles during the night and makes the morning hair routine easier.
Hairstyles that divide the hair into little ponytails and/or braids can help keep curls contained.
Most any hairstyle can be done with curls, just be gentle!
Here is a cute Simple Style with Curly Hair on another cousin's daughter who has naturally curly hair.  And be sure to check out all our other hairstyles with curls.  Obviously most of the curls we created were using hair tools, some are from when Bee was a baby and her curls were still around!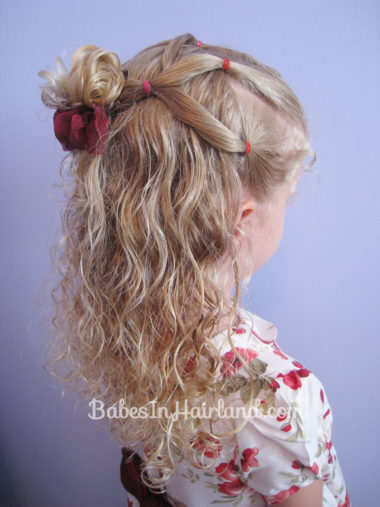 We hope a few of these tips, tricks, and products might help you as you work with those beautiful curls at your house!  Be sure to comment and let us know your suggestions that can be added to our post!