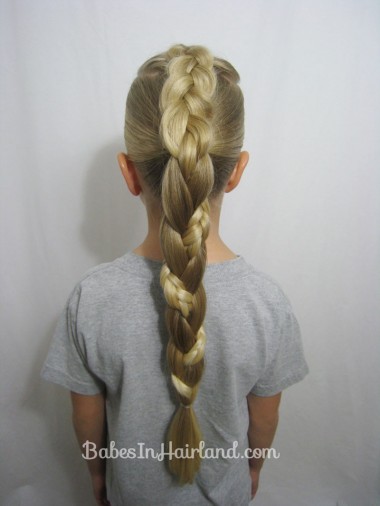 I've done this style several times on Bee lately and decided it was time to make a quick video of it.  After it was all done, I realized it's very close to this old post I did last year.  But that doesn't matter because I like this version better! Ha!
The pic on the left is from when I made the video.  The one on the right I did a Dutch (inverted) French braid on top and really loosened the braid up before adding it into the ponytail.  I think I like that look the best!  Or you can have an extremely thin braid like I did in the old post I mentioned!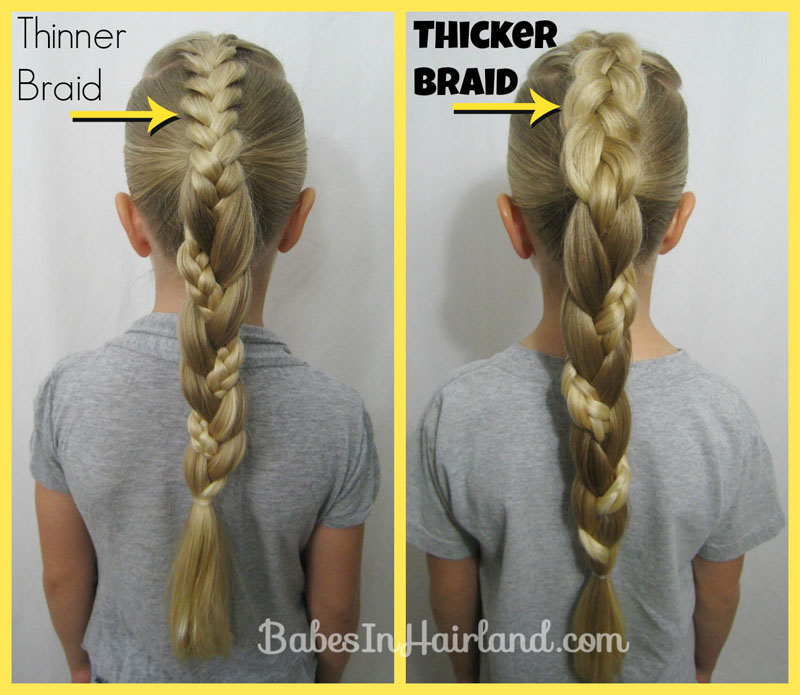 This is the look you get from the video: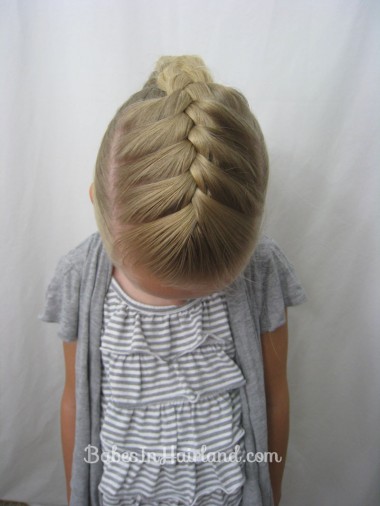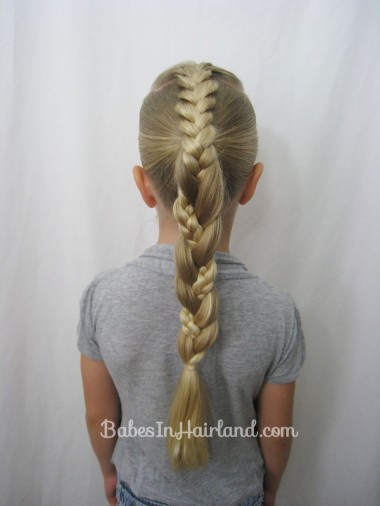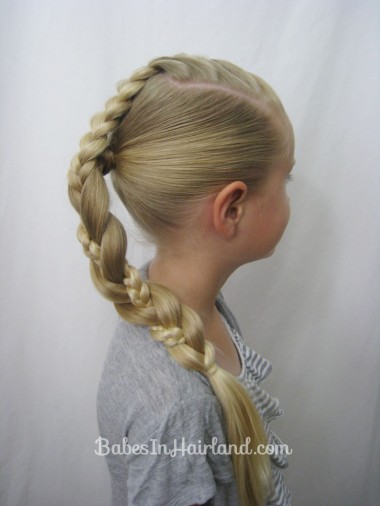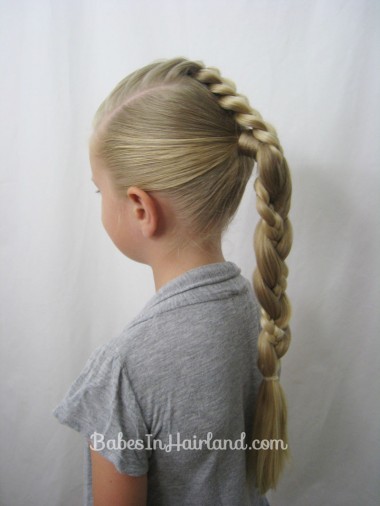 But if you want to make it a bit chunkier/thicker and messier I did that with a Dutch French braid.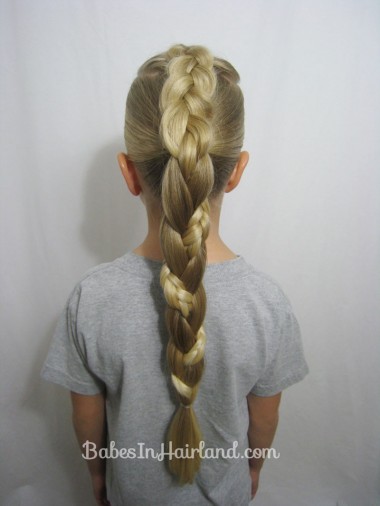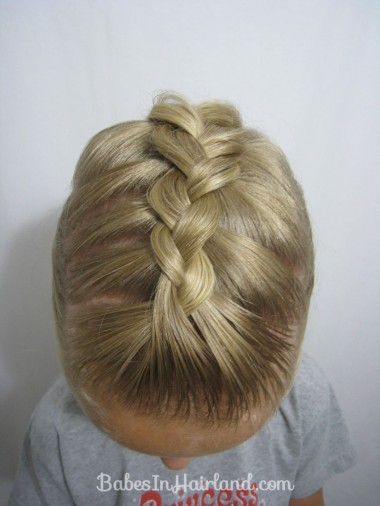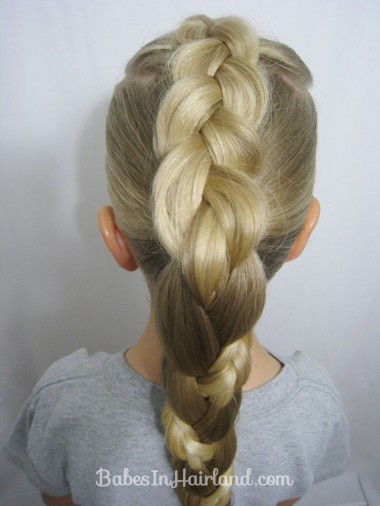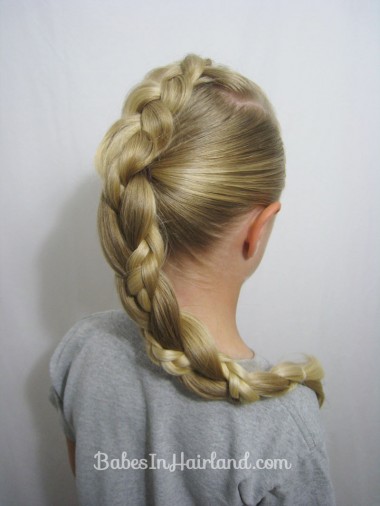 It's pretty self-explanatory, but here's the run down:
Step 1 – Part out crown
From the temples back to the crown of the head, part out the top section of hair.  If it helps, put the remaining hair hanging down in a clip to keep it out of the way for now.
Step 2 – Make a braid (loosen or leave tight)
We opted for a French braid in this top crown section (we've also done a Dutch French braid), but you could easily just make a normal 3 stranded braid, rope braid, or whatever you prefer.  If you opt for a French braid, only add hair from that top area you parted out.
Step 3 – Complete braid
Once you've completed the French braid on top, braid the rest of the hair clear down to the tip of the hair.  Secure with a clear elastic.
Step 4 – Make a ponytail
Move the braid out of the way temporarily, and with all the rest of the hair, make a ponytail and secure with a rubber band.  **Optional- wrap base of the ponytail with hair**
Step 5 – Add the braid to ponytail
Step 6 – Divide ponytail in half & make braid middle section
Step 7 – Braid the ponytail
Using the braided section as your middle strand, make a regular 3 strand braid incorporating the braid into the ponytail.  Braid down as far as you can and secure the end with another rubber band.
So which do you prefer?  The thinner or thicker look?