Years ago I posted a tutorial on How to French Braid, but I still get asked regularly for tips and tricks on how to get French braids nice and tight as well as "tidy" without a bunch of bubbles and fly-aways.  In addition to what I already mention in our first video of how to French braid, I've created this second video to point out some of the other things I do to help keep our French braids tight and free of those annoying bubbles – especially at the nape of the neck.  That's probably the biggest thing people have e-mailed me about is how to avoid that saggy bit of hair near the neck.  So hopefully this video will help give you some tips that will help you improve your French braiding skills!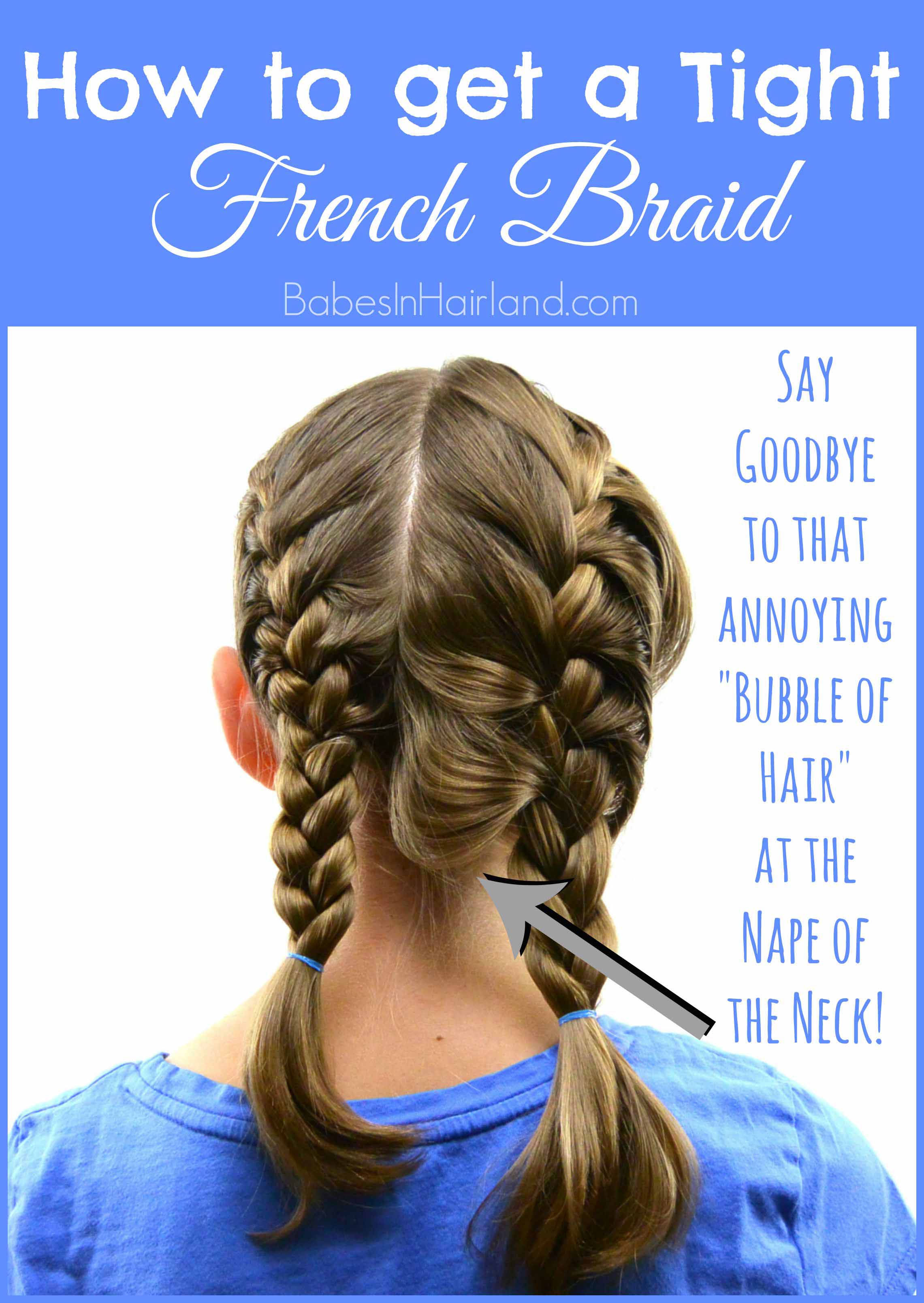 For starters, we created a loose French braid on the right side of the head.  If that's the look you prefer or are normally going for, then great, but if you want tighter tidier French braids watch our video!  To achieve a loose braid, hold your hands far away from the head and you'll get a nice loose, draping braid.
I took pictures from the front mainly to show the difference a tight vs. loose braid can make.  For younger school age girls, I've found tight French braids are the best at keeping hair contained for a crazy active day of school or sports.  Even with a bunch of product, my looser braids don't hold up as well to a day of school and play than my tight ones.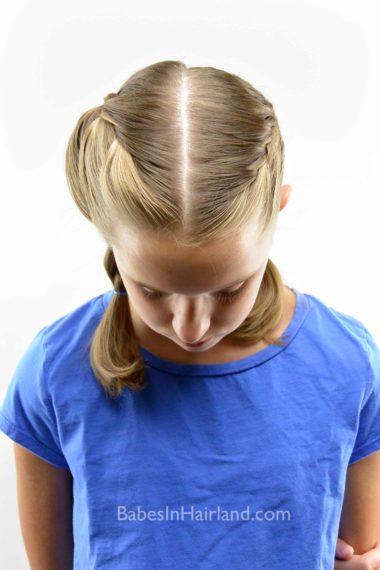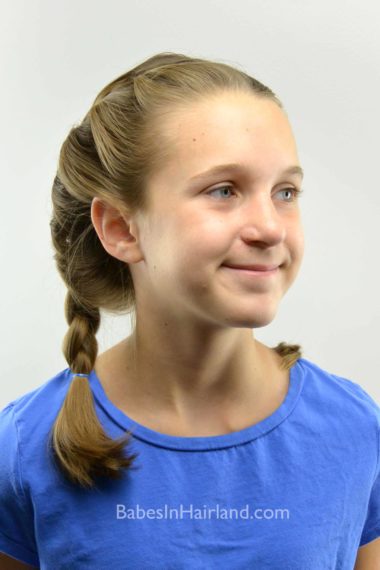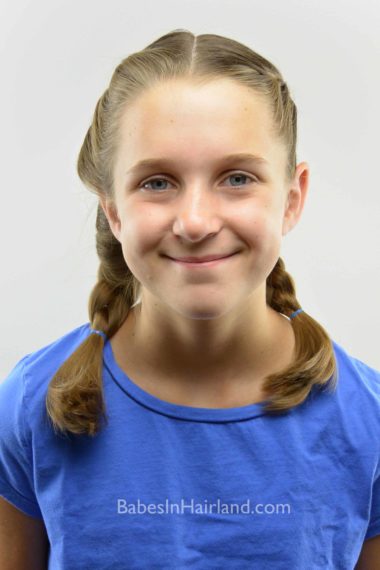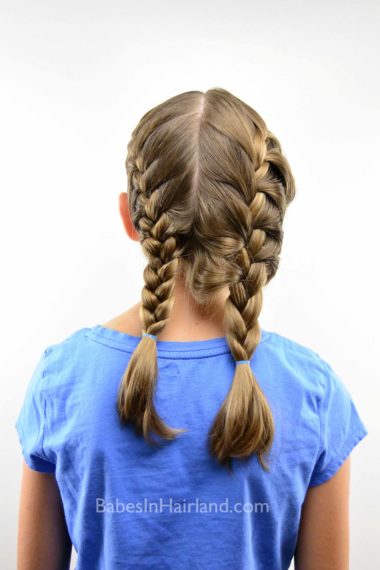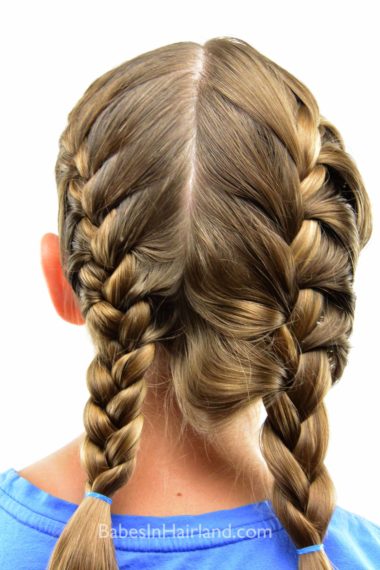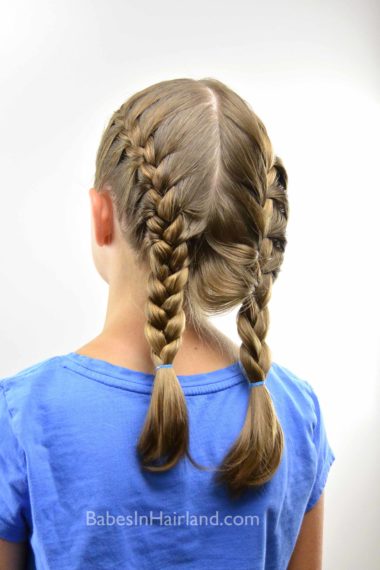 Here's our How to French Braid video if you want to see that more up close as well to help with your braiding skills!
Tell us … do you prefer a tight French braid or a looser one?  Do you have any tips or suggestions that have helped you learn to French braid?  Comment and share any tips you might have!  We'd love to hear them so we can pass them on!