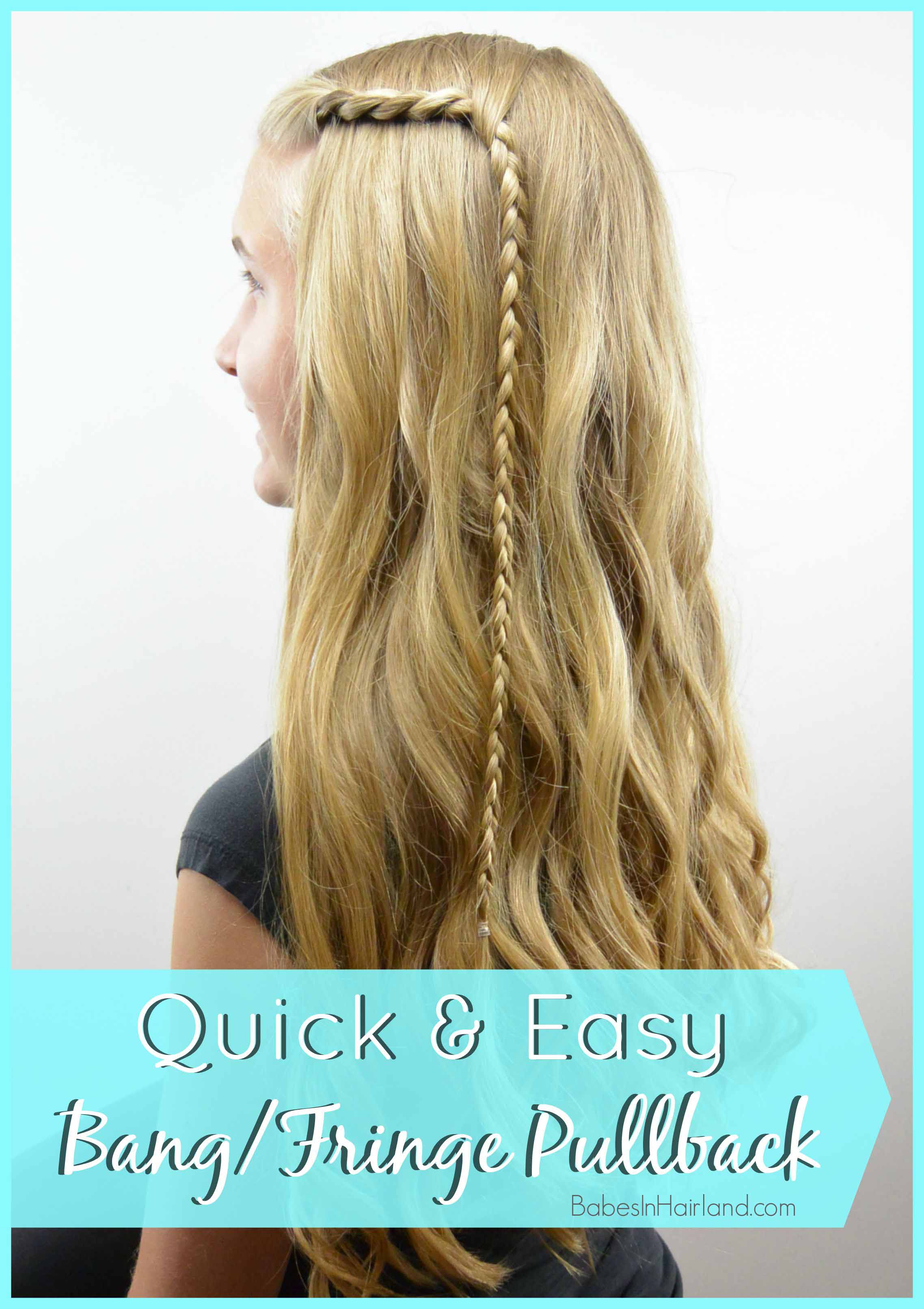 This style is one you can really do with or without bangs and is one that is perfect for a school morning or when you're running short on time.  Obviously, none of my girls have bangs, but if you have them, or are trying to grow your bangs out, this is a great style as well.  My oldest (who this style is done on) actually came up with this one.  She likes to section out a small amount of hair up front to just keep her hair out of her face a bit, but hates always securing it with bobby pins hoping it'll last all day long.  This was her way of "fixing that problem."  It holds perfectly similarly to our Floating Braid style we posted  over a year ago.
Step 1 – Optional – Curl hair as desired
We used our CHI ARC Ceramic Curling Iron, but instead of using it as a curling iron, we wrapped the hair around the outside of the barrel like a curling wand instead.  If you don't have on those irons, they are absolutely fantastic!  You can get your CHI ARC here!
  Read our review of our CHI ARC here.
Step 2 – Make an off center part on the right side of the head back to the crown
Step 3 – Section out a small amount of hair from the part down to about the temple
Step 4 – Divide this section into 2 pieces and create a rope twist/braid
For help with rope braids go HERE.  You also can simply twist the hair passing the two sections around each other to make a regular twist like I show in this very simple twist hairstyle I posted years ago.
Step 5 – Once you are past the ear and about to the back of the head stop twisting
Step 6 – Grab a section of hair from the top of the crown to add into the center of your twist
This section should be as thick as one half of your twist.
Step 7 – Lay this section of hair in between the pieces of hair you were twisting
Step 8 – Proceed to create a regular 3 strand braid with these 3 sections of hair
Step 9 – Braid as far down as desired and secure the end of the braid with an elastic
Step 10 – If needed, where the twist stops and the braid starts, flip the twist a little bit so the braid lays a bit better
FINISHED!
If you're looking for other quick & easy styles to keep your hair pulled back & out of your face, be sure to check out my Quick 2 Strand Bang Twist I did years ago.  (Sorry for my eyeball staring back at you! 😉 )
Or try our Floating Braid tutorial from last year: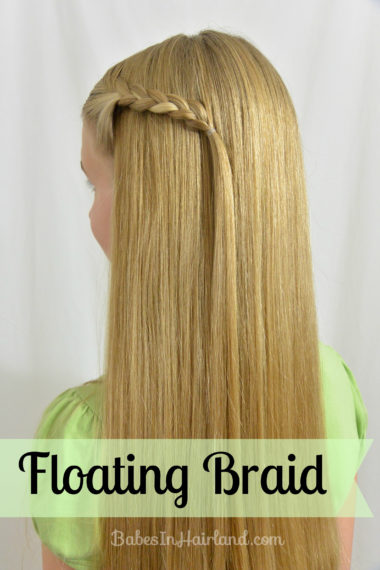 Comment below & let us know what you think & what other quick & easy styles you do on mornings where you're short on time.