If you've been around our blog long enough, it's no secret that I'm not one to really do much for St. Patrick's Day.  I've never done anything in the girl's hair in the way of clover hairstyles, but I have had fun playing around with accessories.  There's a few different clover styles out there that have been done over the years, and let's be honest there's only so many ways you can make them!  But I recently stumbled on this fun way of creating a shamrock that's totally different from all the other ones I've seen, so I wanted to share.  I'd hoped to be able to at least try it on the girls, but I am still dealing with camera & computer issues so at the moment I can't!  Needless to say, I'm less than impressed with my ancient computer & I might be looking at buying a new one!
I recently discovered Bonita Hairdo.  She's only on Facebook and YouTube, but she's got some really fun and pretty styles.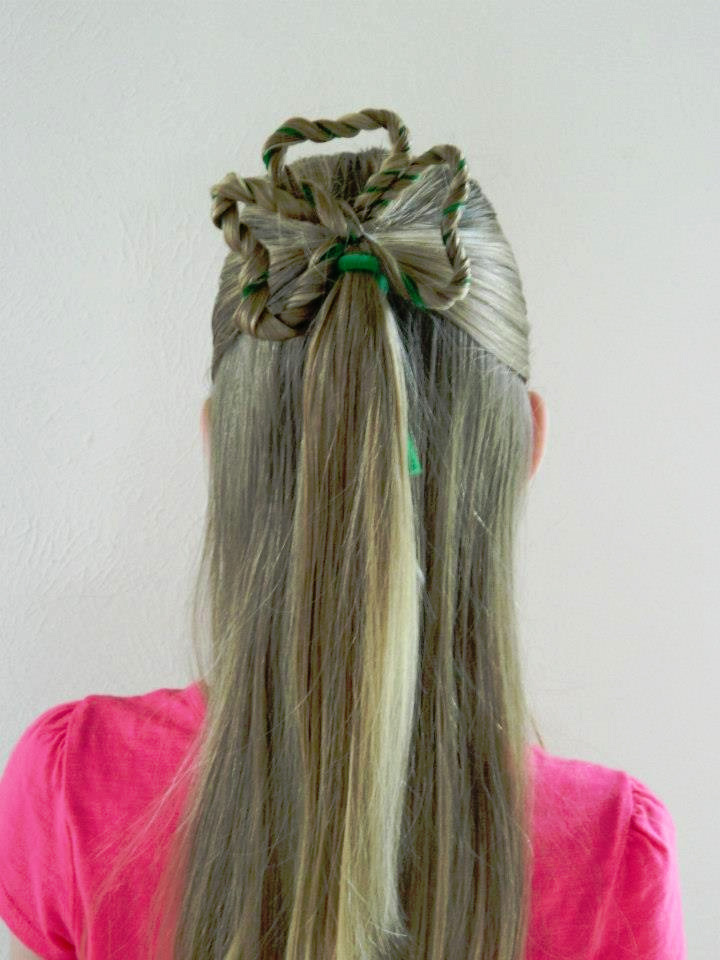 She's got a quick and easy video tutorial showing how she does it.  Check it out:
I'd probably bend the pipe cleaner in just a little bit more in the middle for the clover, but overall it's a totally easy style & different from all the other ones out there. And you could easily add one more section to make a  full "4 leaf" clover!  So so cute!
Be sure to check out Bonita Hairdo's other great tutorials on her YouTube Channel.
If you're not into the clover hairstyles or won't have time on a school morning, check out our round up of cute and easy accessories for St. Patrick's Day.  You could get any one of these made up before the holiday to ensure your cuties don't get pinched!  Click below to head to those tutorials.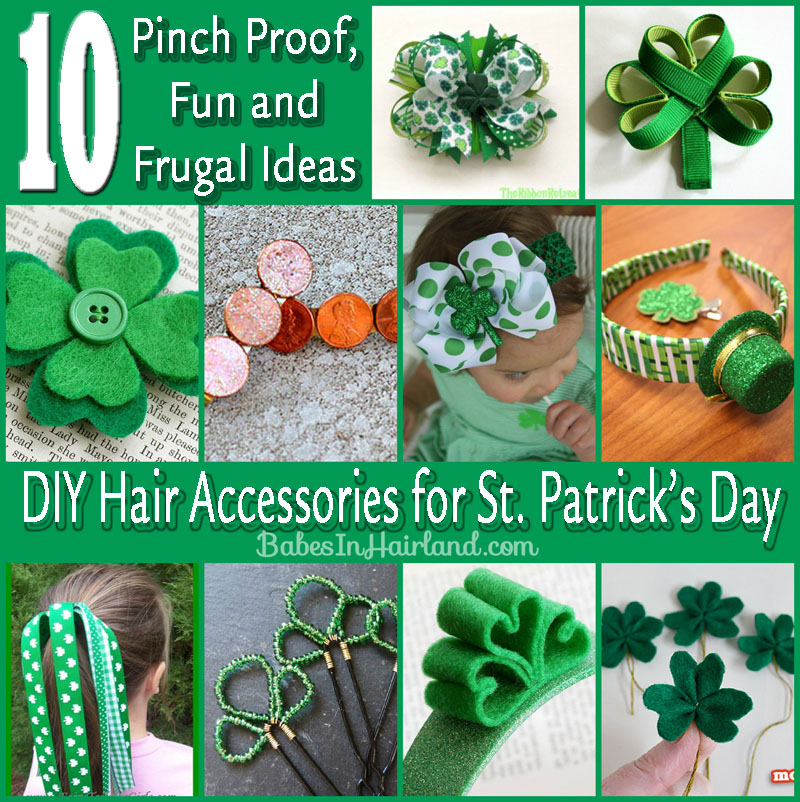 Also, did you read about our Exciting News?  If not, go read all about it HERE.  We are so excited and hope you will be too!