With St. Patrick's Day this week, we couldn't pass up another opportunity to share one last quick and easy shamrock hairstyle.  This hairstyle is inspired from our St. Patrick's Day hairstyle we shared last year.  You could make it be a full 4 leaf clover, like our 4 leaf clover hairstyle from last week, but after trying both ways, I like it with 3 leaves the best!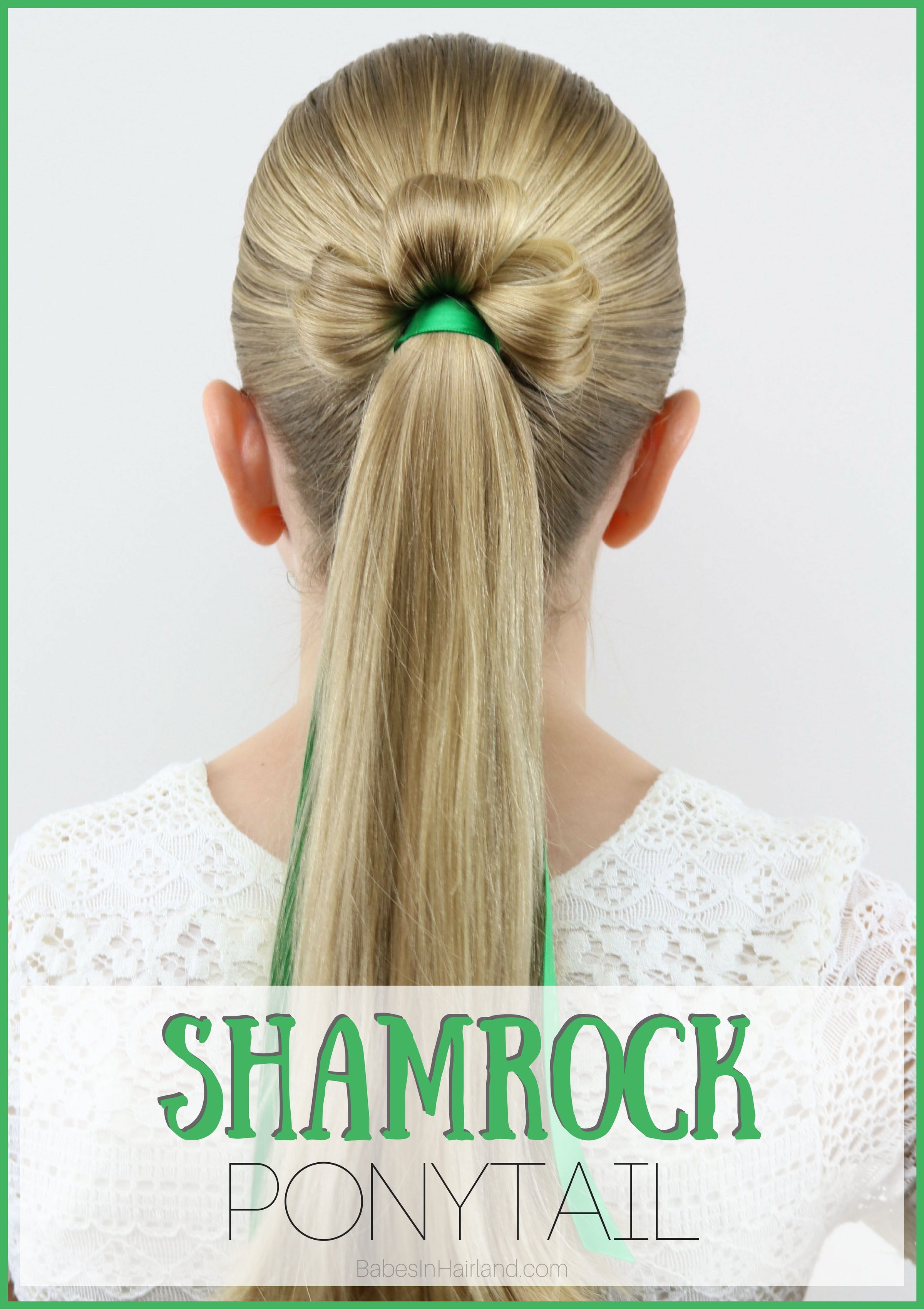 You will need a Topsy Tail and some green ribbon to create this cute Shamrock Ponytail hairstyle for St. Patrick's Day.  If you still don't have a Topsy Tail, buy one HERE today!
Here's our quick video and below are more pictures and step-by-step instructions.  If you have trouble viewing the video, go HERE to our YouTube channel to watch it.
1-  Gather all the hair into a ponytail and secure with a ponytail holder or elastic.
2- Divide out a small section of hair from the top center of the ponytail.
3- Insert your pointed end of the Topsy Tail behind the center of the elastic.  Draw the hair from Step 2 through the hole of the Topsy Tail.  Pull the hair down and through, leaving a loop.
4- Make the loop of hair as big or little as you desire.  This loop will be the center leaf of your shamrock.
5- Repeat Steps 2 & 3 on the right and left sides of the ponytail to create the other 2 shamrock leaves.  Be sure to stick the Topsy Tail through on an angle rather than exactly to the left or right.
6- Wrap a clear elastic around the entire ponytail and cinch up below the shamrock.  This will hold all the loose tails you pulled through together.
7- Add a green ribbon at the base of the shamrock for a pop of color.
FINISHED SHAMROCK PONYTAIL!
That's all there is to this cute and easy Shamrock Ponytail for St. Patrick's Day!  Be sure to check out our other St. Patrick's Day hairstyles HERE!
Thanks for stopping by & we hope these cute Shamrock hairstyles will help you have the luck of the Irish with you this weekend!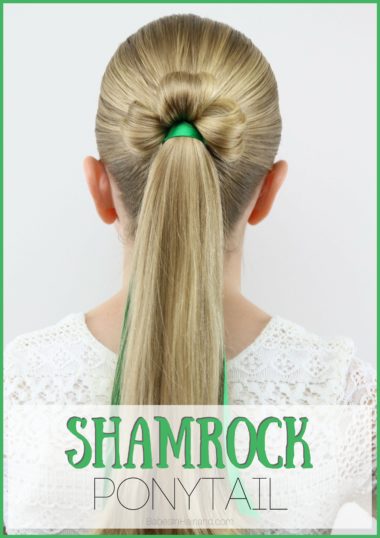 Want to try our 4 Leaf Clover St. Patrick's Day Hairstyle?  Turn your Shamrock ponytail into one with 4 leaves like below!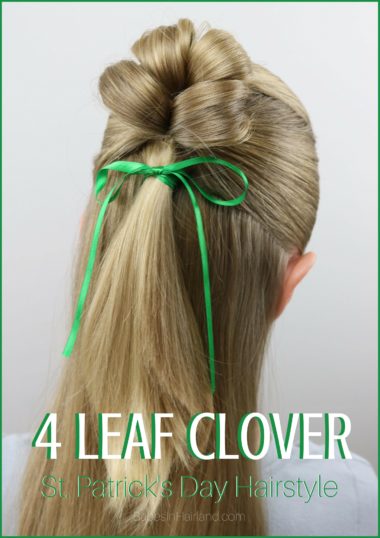 Happy St. Patrick's Day!