Goodness, can you believe Thanksgiving is already over?  We hope you had a wonderful holiday full of time with family and friends, and of course good food!  Now, as much as I try and deny it, I guess the rush of Christmas is upon us.  Hopefully everyone survived Black Friday & Cyber Monday!  If you're still looking for Christmas gift ideas, be sure to check out last week's post.  We shared a bunch of gift ideas HERE, in our Ultimate Gift Guide for the Hair Lover.  Go take a look, and maybe snag a thing or two for yourself as well!
So, We're back this season with several more cute fun Christmas hairstyles for you.  This week, we're sharing another cute Christmas tree hairstyle.  Yes, can you believe we've got a few more up our sleeve!?  Hope you don't mind!  This week we're sharing a cute Twisted Christmas Tree hairstyle.  It's simple and will take you no time at all to create.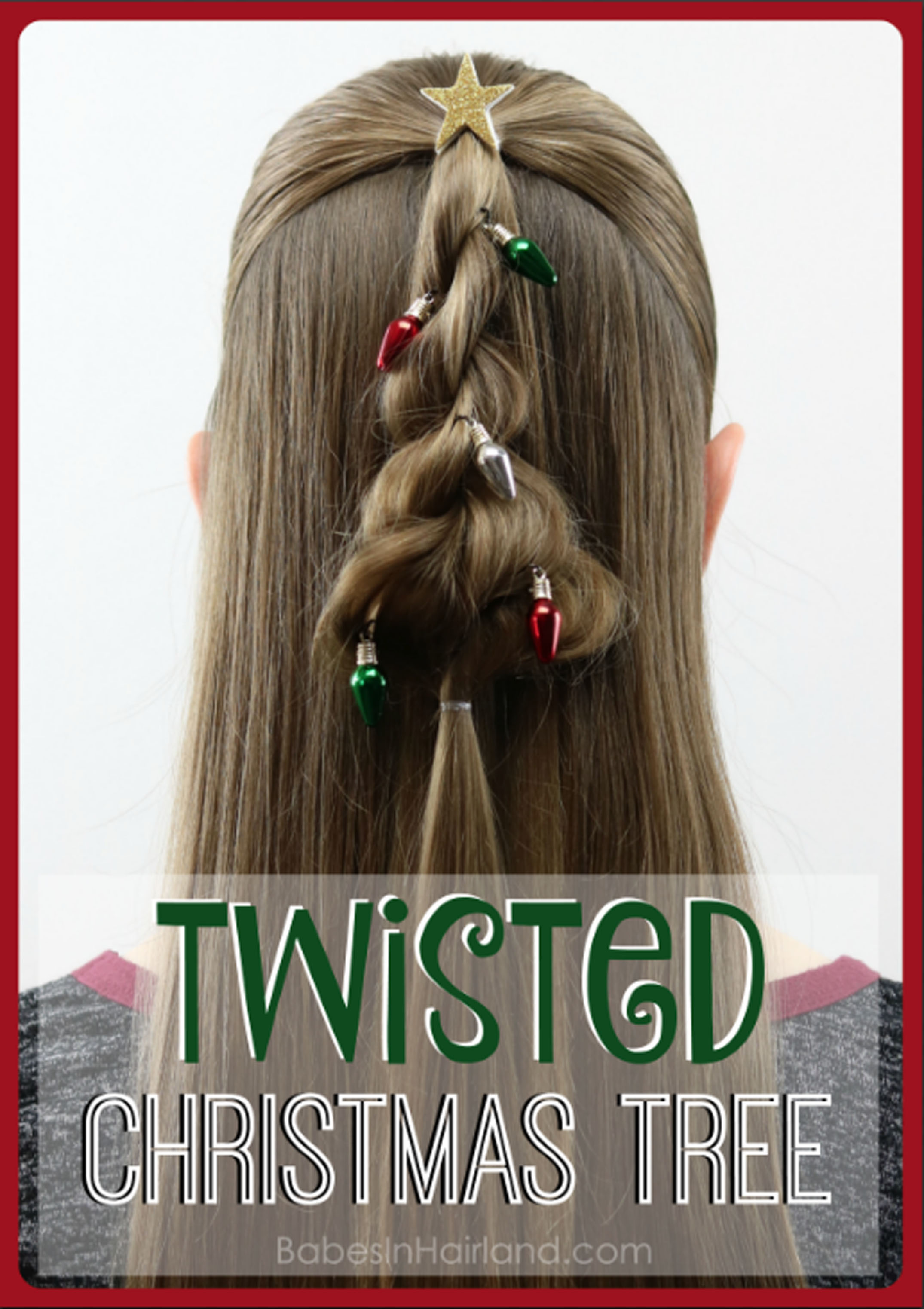 Here's our short video showing how it's done.  If you're having trouble viewing the video, watch it HERE on our YouTube channel.  Be sure to keep scrolling for step-by-step instructions and more pictures.
1- Part the hair from ear to ear to create a half ponytail.  Secure the ponytail with an elastic.
2- Divide the ponytail into a top and bottom section.  You will only be using the top section.*
*If you're hair is thinner or fine, you can use the whole ponytail.  I find using less hair makes the Christmas tree look better, but that's just my preference.  Play around with it and make it work for you!
3- Split the hair into a left and right section to start a rope twist/braid.
4 – Create a rope twist/braid about half way down the ponytail.
Need help making a rope twist/braid?  Watch our video showing how we create a rope twist/braid HERE.
5- Then gently pinch and pull on the edges of the rope twist to start making it look more Christmas tree shaped.
6- Pinch and pull on the twist until it takes the shape you desire.
7 – Secure the twist with an elastic.
8 – If desired, decorate your Christmas tree.
You can use any fun Christmas colored items, ribbon, ornaments, lights, stars, etc.
FINISHED TWISTED CHRISTMAS TREE HAIRSTYLE!
Be sure to check out ALL our Christmas Hairstyles HERE.  Here's a few of them: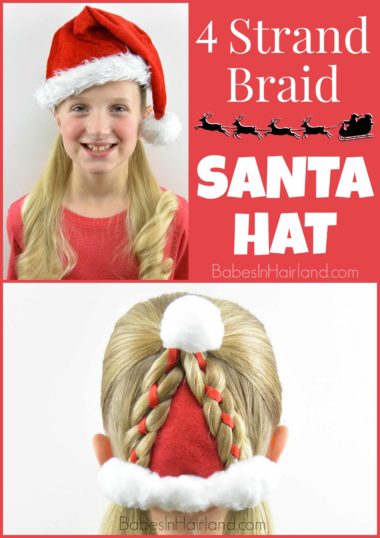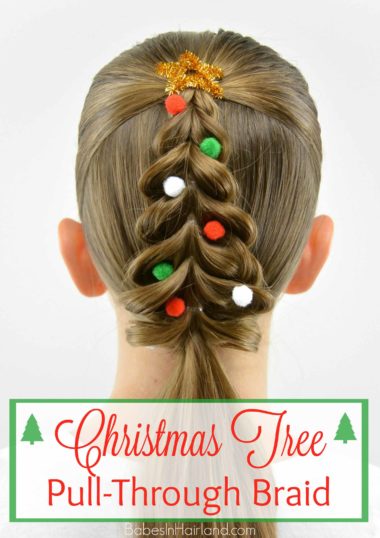 And don't forget to SHARE & PIN today's new Christmas tree hairstyle!