Welcome back to Part 2 of our Summer Hair Series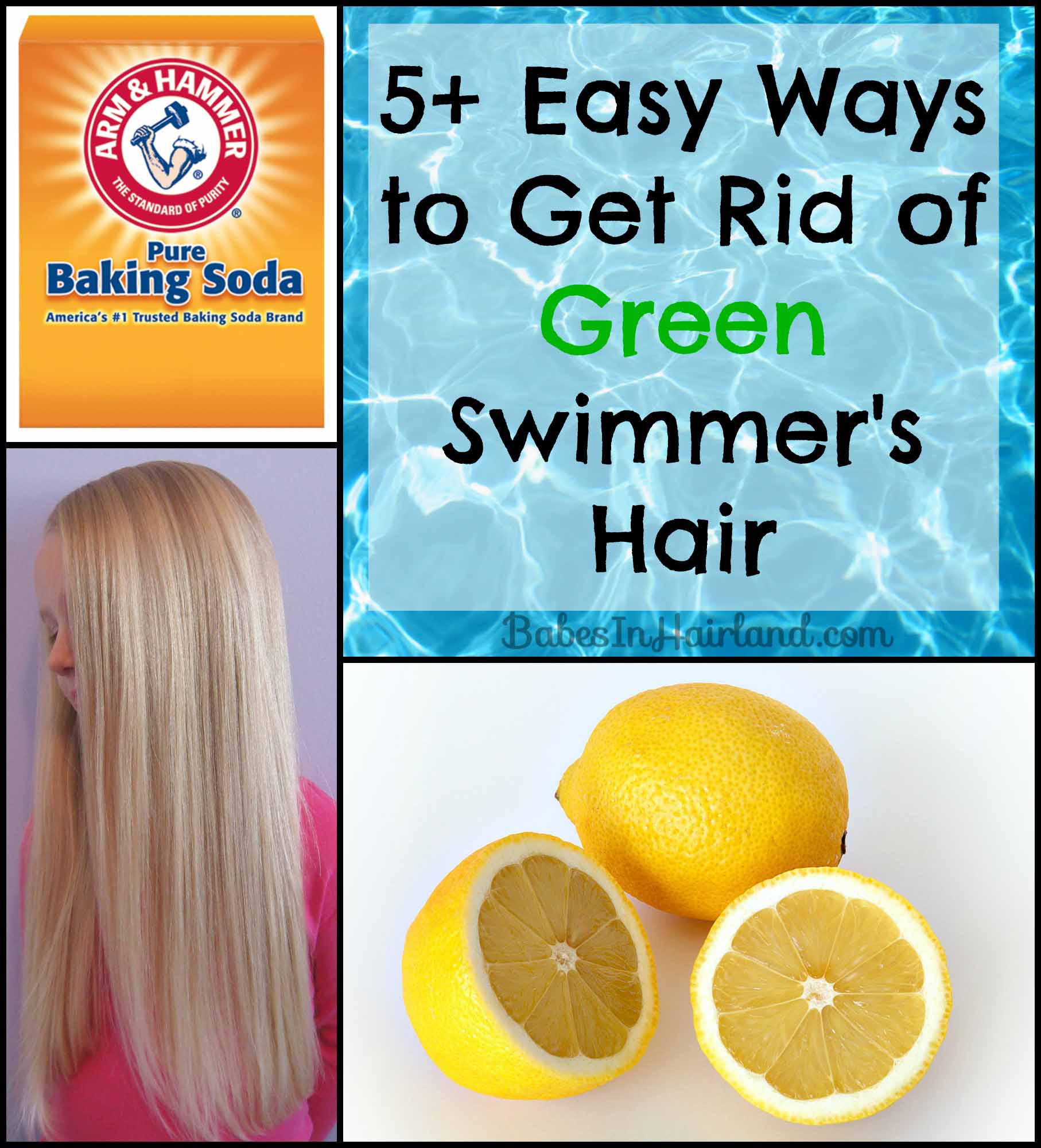 If you missed our 1st post from our Summer Hair Series, we talked about 10 Ways to Protect Your Hair from the Sun & Chlorine.  Or if you're looking for ways to style your hair for summer or at the pool, check out our 10+ No Fuss Hairstyles for Summer and the Pool.  But if you've not been able to protect your hair or your daughter's hair and it looks like your hair is starting to turn green (which is also known as "Swimmer's Hair") — now what??
Despite my girls having lighter hair (especially Bee) we've not had too many issues with green hair.  However, as I mentioned in our post from last week, we bought a big above the ground pool this year, which means they'll be swimming a lot more than normal.  So I'm all about prevention – or at least being educated on what I can do if green starts to creep into their hair.  So hopefully this post will help you as much as it does me.
I've searched all over online, and got tips from my friends who were life guards and on the swim team as well as my sister who is a stylist to compile these different ways to get rid of green hair.
The "science" behind why your hair can turn green:

First things first.  I'm sure you're aware, but our hair is like a sponge.  It is very porous.  Contrary to popular belief, the greening of hair from swimming pools is not caused by the chlorine in pool water or by the water reacting to your hair if you color it. Your hair turns green from the presence of hard metals (copper, iron, and manganese, in particular) in the pool water.  Think old pennies and the Statue of Liberty. The metals are oxidized by the chlorine and then they stick to your hair and turning it green or making your hair color look extremely dull or ashy.  That's one reason why in our previous post one of the ways to try fight green hair is to completely soak your hair with clean water before entering the pool preventing your hair from sucking up the chlorinated water.
Easy Cheap Home Remedies
Baking Soda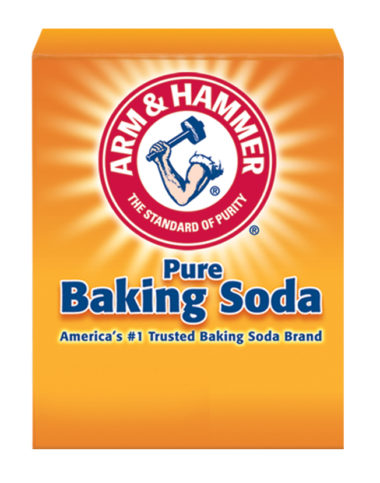 This is probably the cheapest and easiest method since most everyone has baking soda at home.  If not – grab some HERE from Amazon! (It's got so many other household uses, so you'll always use it!
In a bowl take a 1/4 to 1/2 cup of baking soda and mix enough water to form a paste.  Coat green areas with the paste and massage it around in the hair.  Rinse with clean water.   Shampoo and conditioner as normal once all baking soda is rinsed out.  Depending on how green your hair is, you may have to repeat the process a few times.
You can also mix baking soda into your shampoo for a similar outcome, but it's easier to just make a paste with the water and baking soda first.
Lemon Juice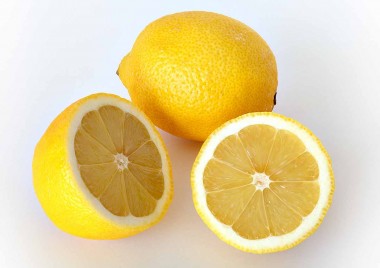 Saturate your hair with lemon juice (fresh or from a bottle) for about 5 minutes.  Then wash & condition as normal.  In a post I did years ago, one of our readers said her stylist told her to use lemon Kool-Aid.  She mixed it with water and applied it to the areas that were green in her daughter's hair and that removed the green.
 Tomato Juice, V8, or Ketchup
As with the lemon juice, saturate your hair with tomato juice or V8 and let it sit for several minutes.  Then wash and condition as normal.  If you use ketchup massage it through the effected areas and then wrap in tin foil for about 30 minutes.  Then wash and condition like normal.
Aspirin

Crush about 8 Aspirin in a bowl and then mix with water until it dissolves.  Wash your hair with the aspirin water and let it sit in your hair for about 15 minutes.  Rinse hair with water and then wash and condition your hair normally.
Coke or Club Soda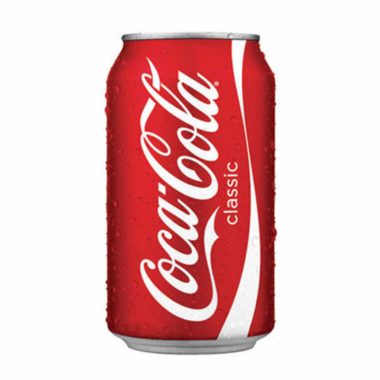 I'm sure you're all familiar with soaking a penny in Coke, or cleaning rust off something with Coke right?  Well that's the same reason you can use it to get rid of the copper in your hair.  Saturate your hair with Coke or club soda and massage it through the green areas.  Rinse with clean water and then wash and condition like normal.
Other Options and Products
As I mentioned in our post on 10 Ways to Protect Your Hair from the Sun & Chlorine using a clarifying shampoo after you've been swimming can be helpful, but you need to use them sparingly to prevent further damage to your hair.  We also mentioned treating your hair with a leave in conditioner before entering the pool.  That will also help keep the water from sucking up into your hair.
I've heard great things about Malibu C Swimmers Wellness Hair Remedy  as well as Ion Swimmer's Clarifying Treatment
, (but it's often sold out)  I've used a lot of different products by Ion and have always been pleased with the results, so if Ion Swimmer's Clarifying Treatment isn't available, try Ion's Swimmer Shampoo and Ion's Swimmer Conditioner.  I've also heard that Malibu Wellness Swimmers Water Action Shampoo, 9
is good for getting the green out too.
Another shampoo that's got great ratings is TRISWIM Chlorine Removal Swimmers Shampoo Moisturizing Repairing Hair.  It neutralizes and removes Chlorine, Bromine, Salt Water, Hard Water Minerals, and other chemical odors from your hair plus gets the green out!
And I also mentioned in that last post SwimSpray Chlorine Removal Spray – 4 oz
has been said to be great for removing chemicals from your hair and is said to remove the green as well, although I have yet to try it.
I read in this post that Trader Joe's sells something called "Vitamin C Crystals" and if you dissolve them in water and spray them on your hair and skin it can help get rid of the chlorine smell as well as if you've got green in your hair.  I imagine it works similar to lemon juice due to the acidity.  Just be sure to always use a good conditioner afterward.
Have you had to deal with green hair after swimming?  What tips or tricks have you found work best?  We'd love to hear what's worked for you.
Disclaimer: This post contains affiliate links but all opinions are 100% mine.
Click on the image below to go to our other posts from this series: