I know I've been slacking in my monthly hair shares, and I've meant to get one posted over the past several weeks. Then I got a ton of pictures from one fabulous hair doing lady named Jami that made me remember it'd been a while since I did a hair share post. So as I got looking back through my old e-mails, I realized I had a lot more hair share pictures than I thought. So I apologize to all of you who sent me pictures and it's taken me so long to get these posted.
These first ones come from Amanda – who used Curlformers on her darling little girl.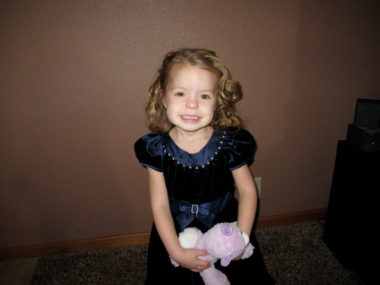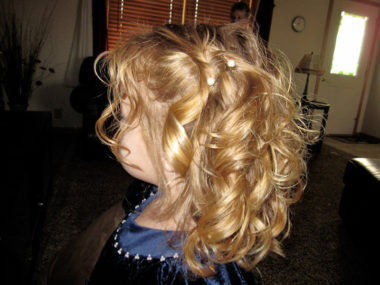 Can you see how long it's been since I posted some of these? I'm so sorry! This cute one is from Pam of her 4 1/2 dd Miss M. They did my Fun Turkey Bun months back for Thanksgiving. It turned out so cute.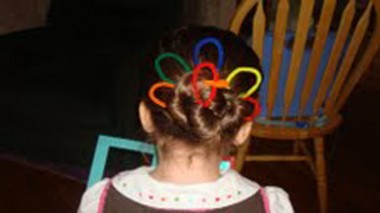 Elayna sent me this cute shot of her 14 month old. She made 2 little pig tails on top and didn't pull them all the way through the rubber band the last time around. So cute. I almost miss this stage of hair on Bee.
These next few come from Amanda who did the Combo Toddler 'Do – but instead of doing straight ponies around, she twisted the hair before securing it all with rubber bands. Darling!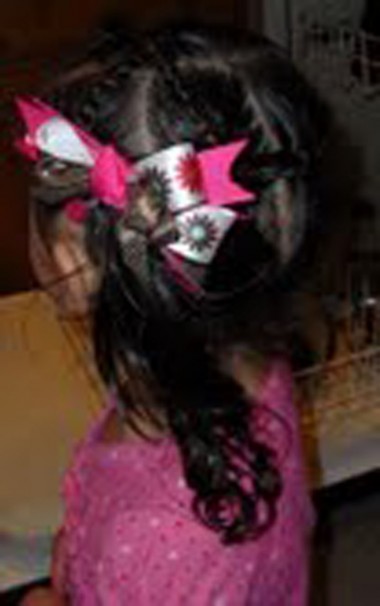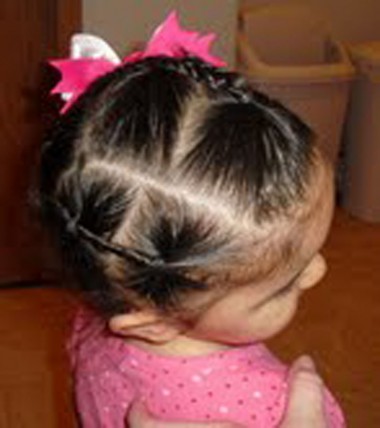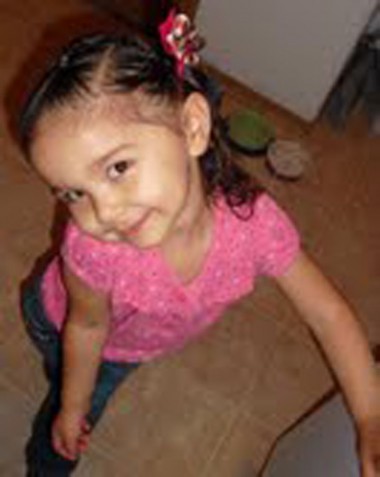 This darling 4 leaf clover comes from Stephanie and she did this on her 2 year old daughter's hair for St. Patrick's day. Can you believe the amount of hair she has and she's only two!? Amazing!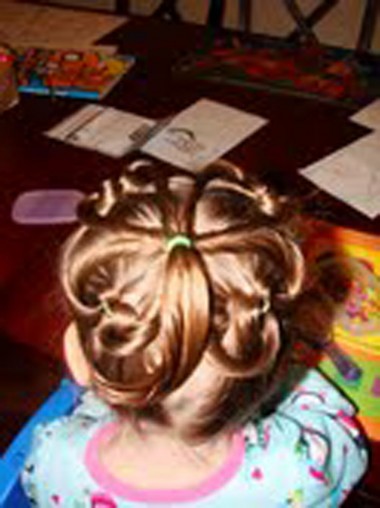 Debby sent me these of her 5 year old Miss B. – this is one they made up that is one of her dd's favorites & they call it "Diamond Hair." It's so pretty – and the fun ribbons dress it up just perfectly!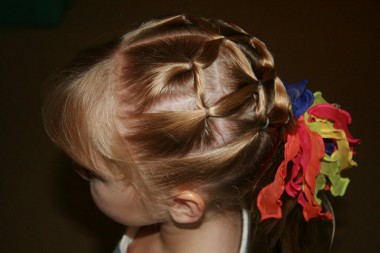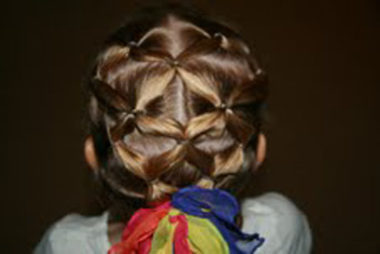 You may or may not recognize this cute little head from behind, but Jenn did our "Almost a Bun" on Beans recently and sent me a picture of it. I love it lower down by the nape of the neck in her picture. This truly is one of our favorites and one we do when we're short on time!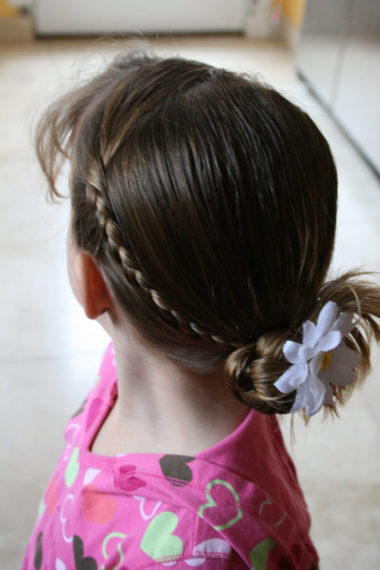 Here's another head you might recognize — it's the little princess from Hair for my Princess. They did our Dressed Up Headband for one of her dance recitals. I love the bright pink headband underneath it all.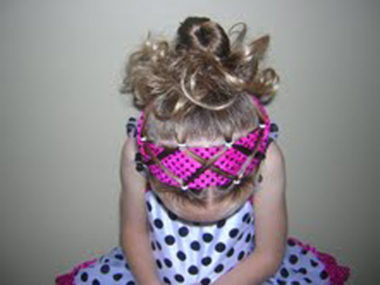 These next several pictures come from Nancy who lives clear in Portugal. I think it's amazing how the internet makes the world so much smaller, and it's so cool to know people clear around the world are trying out our hair styles! She was kind enough to send me pictures of her beautiful children. She's had so much fun doing her daughter's hair, and in one of her e-mails said that her dd's teacher even stopped to take a picture of her hair with her cell phone, because in Portugal, it is rare to see hair done in styles like you'll find on hair blogs! Fun stuff!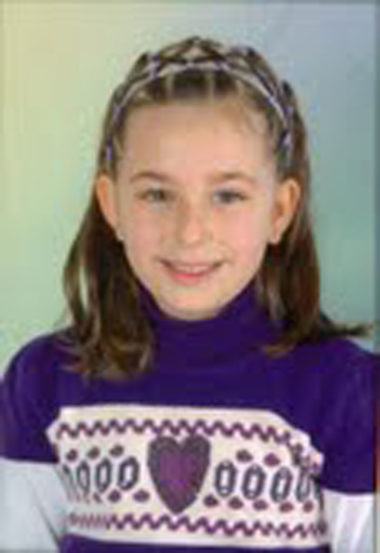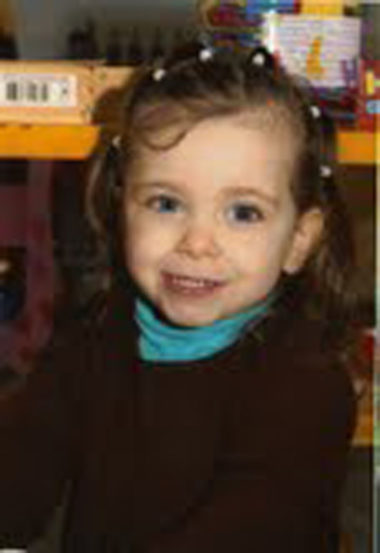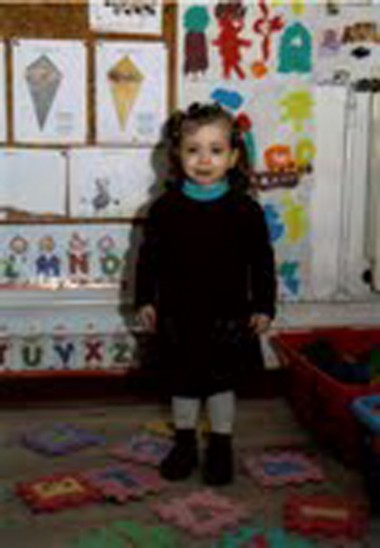 And just so her son doesn't feel left out, I'm including the pictures she sent of him too! What a handsome little guy he is!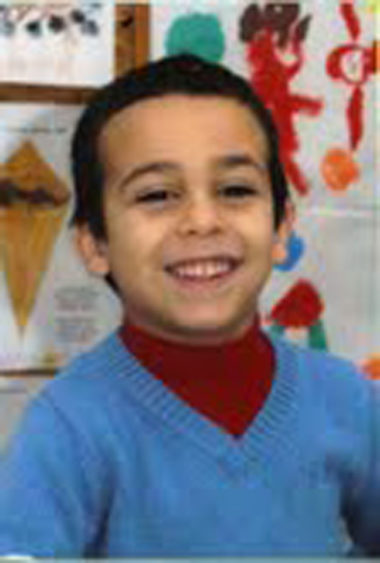 And the final pictures I'm sharing, are from the gal I first mentioned at the start of my post. Seriously, she's one major hair doin' diva! She sent me countless pictures, and it was hard to choose which ones to share. But these are some of my fav's. Take a look at her talent: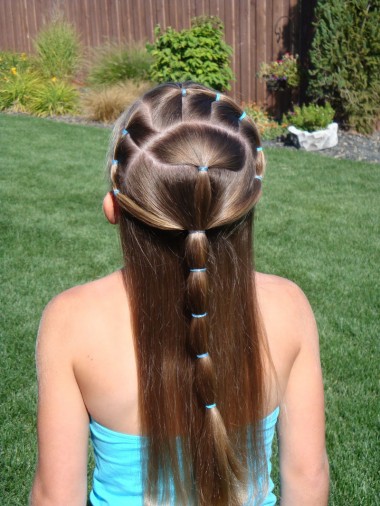 I just love the zig-zag part on this — don't know why – I just do!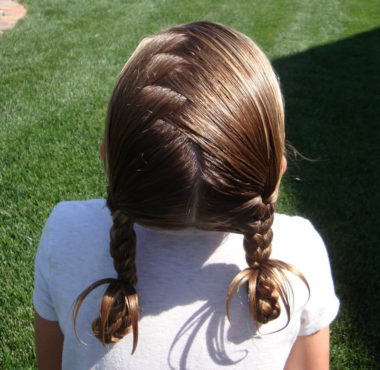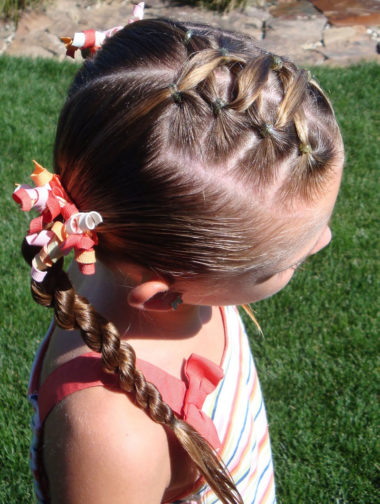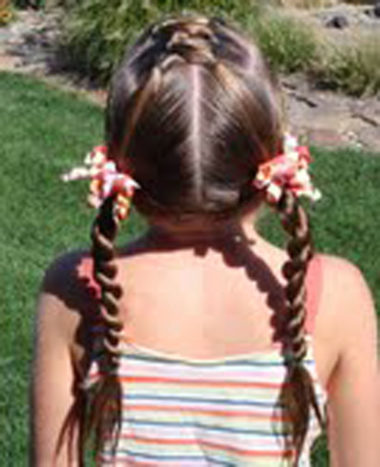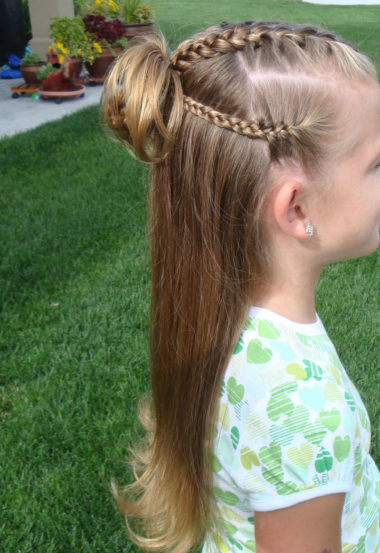 This one reminded me of our Ear to Ear Pull Through's, except her pony is off on the right side, instead of in the back. So very cute!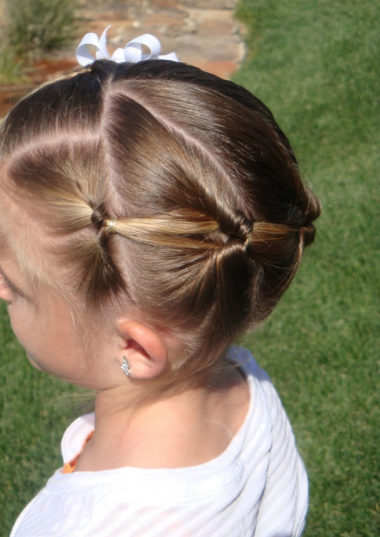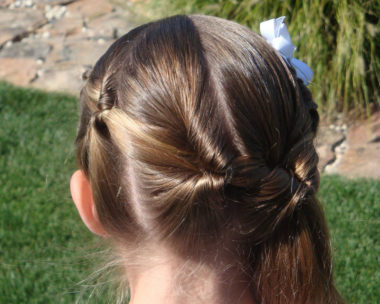 She can make this knots like nobody's business. So clean & precise. For the video on how to do these – head to this old post of mine HERE (the video is about half way through the post.)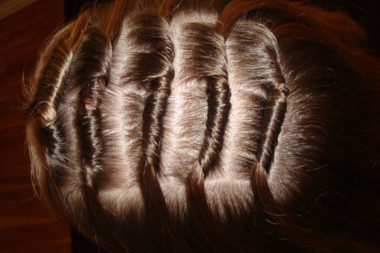 So very cute. I love how this has so many different techniques in it. Love it.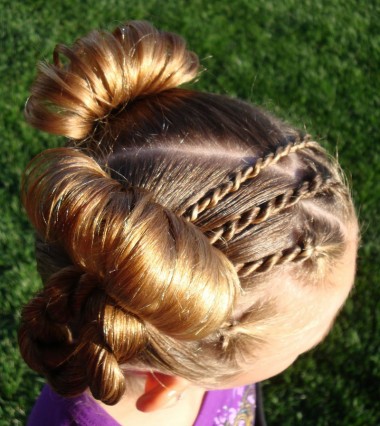 I'd of loved to see her whole costume that she was wearing. Simply beautiful.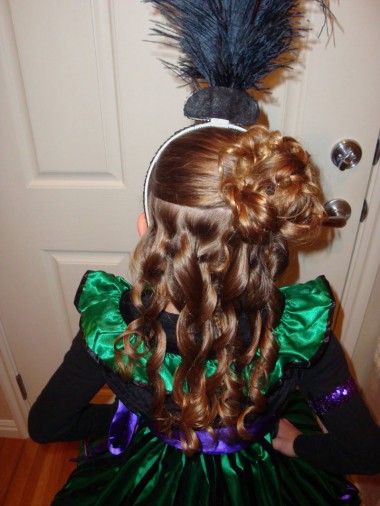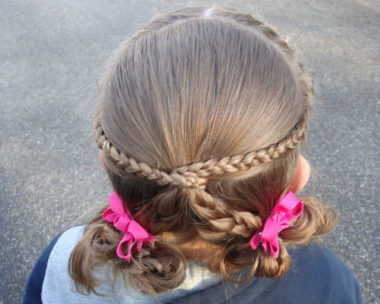 She sent me several hairdo's where she'd done French braids. Seriously Jami – you've got talent — especially in the braiding department!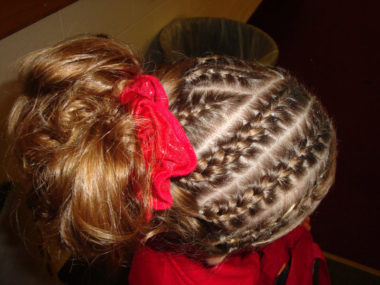 I think this is one of my favorites. I'm seriously going to have to try this one.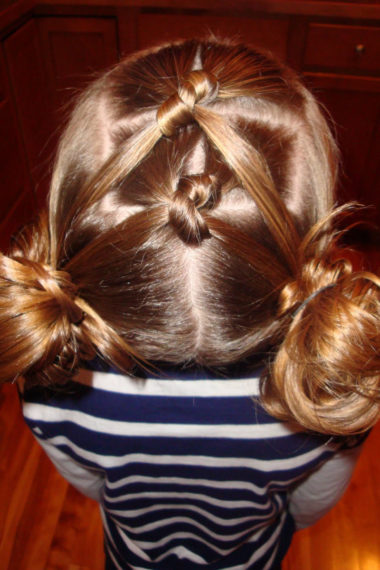 Phew — I think that's all of them. At least I think I got them all. Thanks so much for taking the time to send me your pictures. It's always so fun to see what you guys are up to. You do amazing work, so keep it up! Remember practice makes perfect! 🙂 Have a great day.