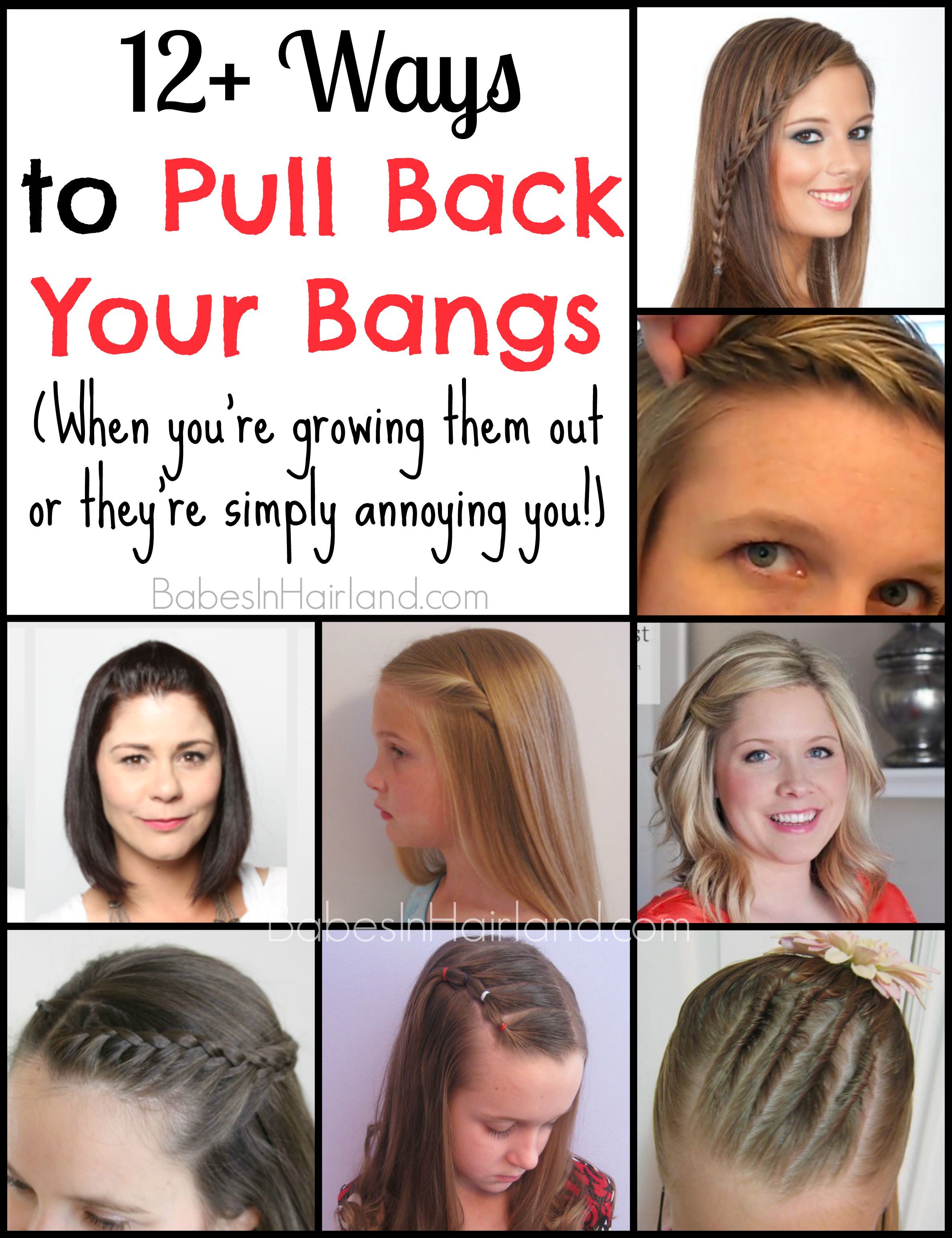 I currently am in major need of a haircut (not to mention my highlights touched up!), but due to a bunch of craziness in my schedule I've not had time to get to my hairdresser to rescue me from my bad hair days!  Because my hair is needing to be cut, that means my bangs are WAY too long and I'm going crazy.  We recently had 5 days of major high winds that blew non-stop and I thought I'd go insane with my bangs not staying put with just a few spritzes of hairspray.  So it's had me reaching for my bobby pins
 and looking for things to do with my bangs besides my standard 2 strand twist that I shared years ago.
Also, with Bug in those "tween" years, she's wanting her hair down a bit more, but with a little something done to the hair up front to keep it out of her face.  She doesn't have bangs, but that doesn't matter.  With both these issues going on, I thought it might be helpful to round up some of our ways we've found helpful (and cute) to keep our bangs and hair pulled back and out of the way with more than just a headband or the typical "pompadour."
Some of these are obviously more suited for younger girls, others can be done on any age.  Hope they help if you're fighting madly with your bangs!  And just in case you need bobby pins (many of these styles use them) our favorites are Marianna Supreme Bobby Pins
 and you can buy some HERE
.  Be sure to check out some of our other favorite products over in Our Store.
Just click on the name of the style above the picture to be taken to the tutorial.
This pretty tutorial is from Flette Mia and would work great if you've got layers you're trying to grow out.  She fastens her braids underneath her hair in back at the nape of her neck.  You can watch her video tutorial HERE.  She does amazing styles and if you don't follow her on Instagram yet, check her out HERE.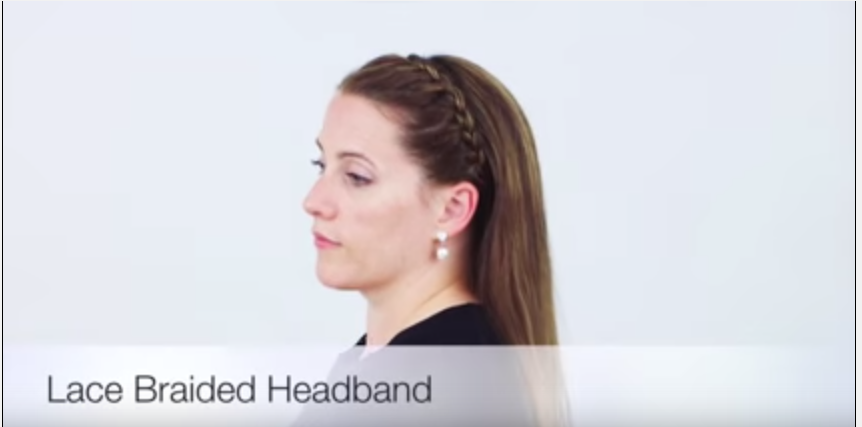 This gal has bangs that go right across her forehead in a very blunt cut.  With these 3 styles I would have never guessed her hair was cut as it is.  Here's how she tackled them.  If you're into accessorizing with bobby pins, she went bold with the look on the right!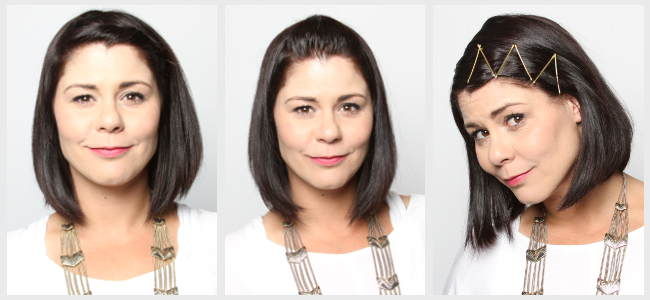 Here's another way to do a Lace Braided Headband over the top of the head, and sadly my hair isn't long enough to do this style with, but if you're growing out bangs, don't have bangs, or have layers that are driving you crazy, this is a great one!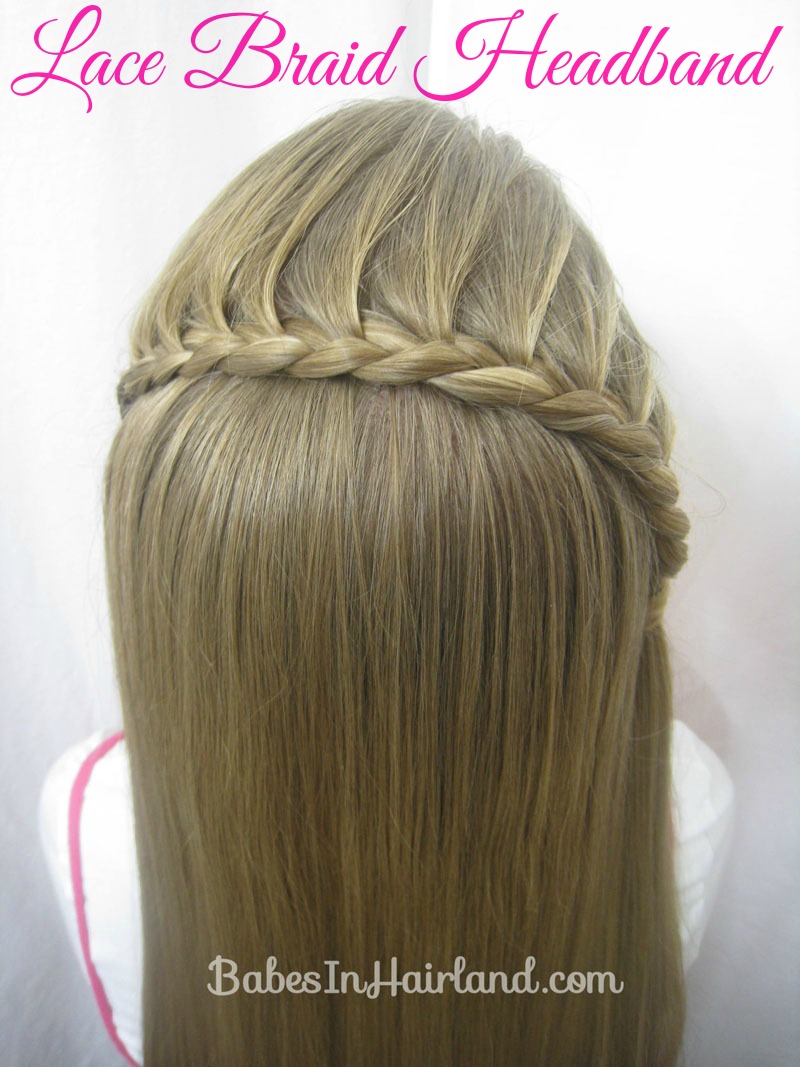 We did this back on my oldest when she was hitting the same age as Bug and just wanted something simple.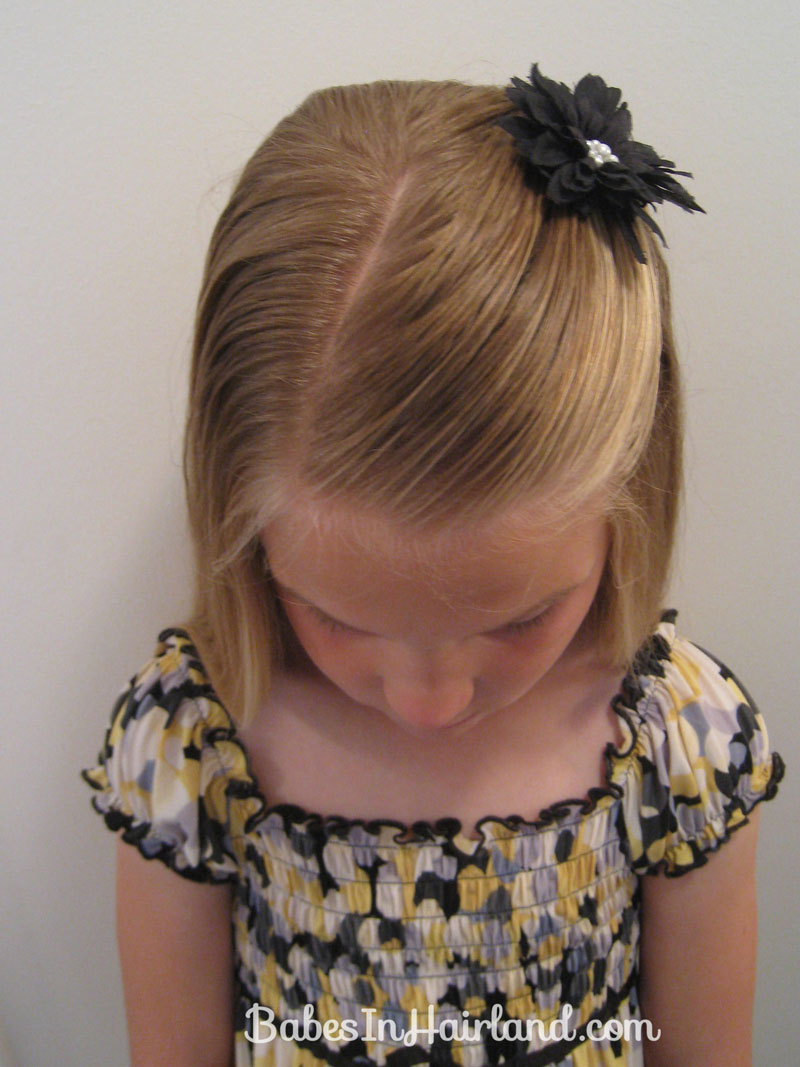 Along the same lines as the style above, I love this one from Kate at The Small Things Blog.  She always looks simply polished and fabulous!  Her simple idea is fantastic so check out her video where she shows how it's done.  She also has tons of other great hair ideas as well.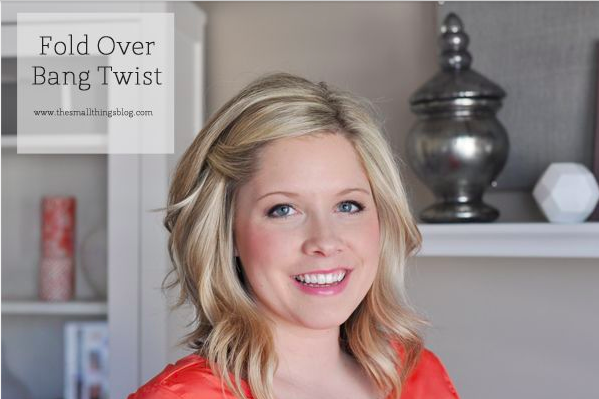 You obviously don't need to pull the rest back and make a ponytail, but this certainly is something you could do in little sections to keep your hair back & out of your face.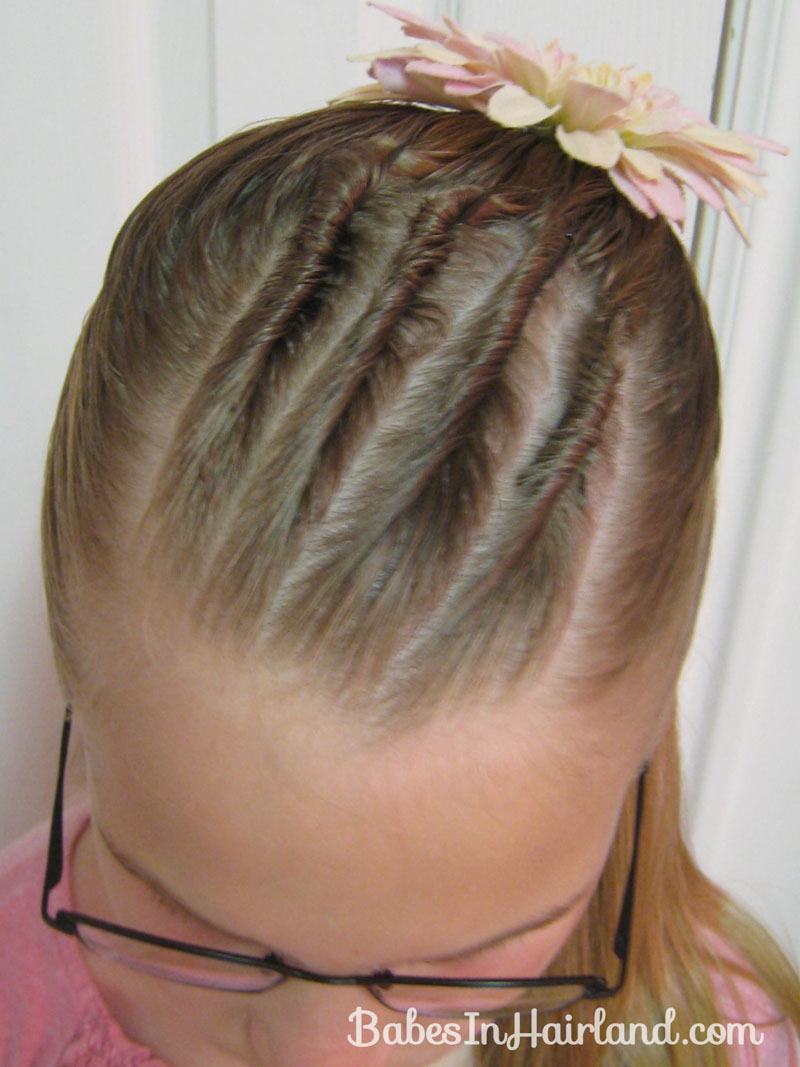 This one we just recently posted, but it, along with our Floating Braid Style are great for that awkward bang length and for keeping things secured without a bobby pin.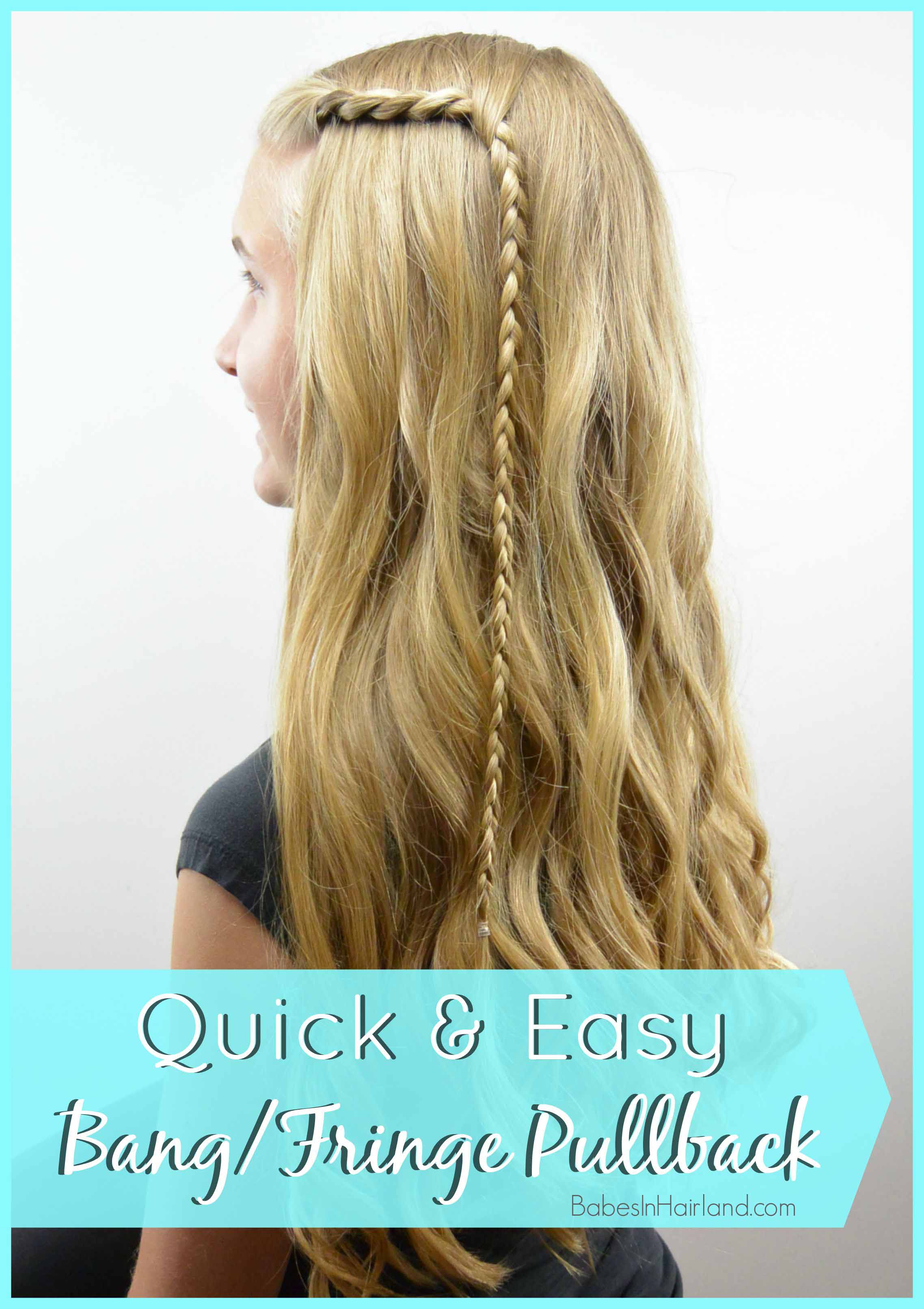 I love the name of her post!  I feel her pain! 😉  Caroline from The Modest Mom Blog has some great examples of what you can do.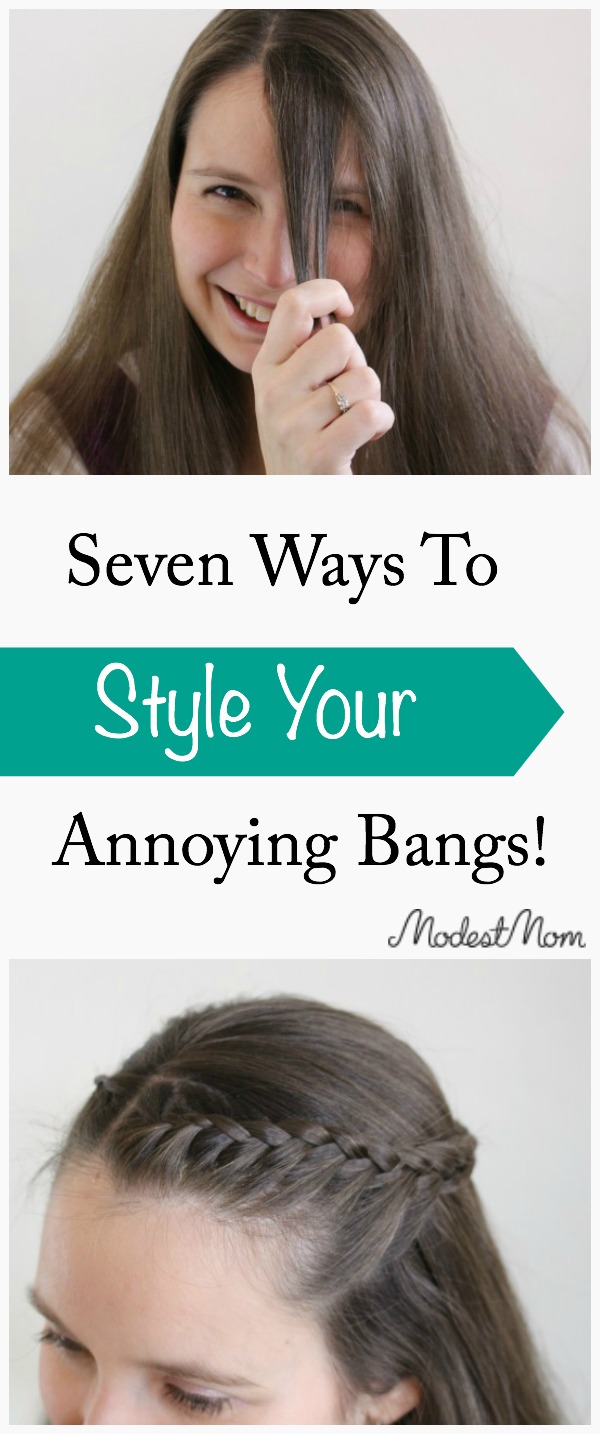 This one I can pull off since it's going down the side and incorporates both short hair from my bangs and longer hair from the side.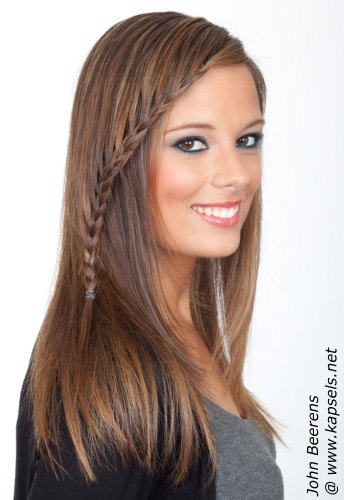 And last but not least, my bang pull back that I posted years ago, but is still my #1 go-to when my bangs are driving me insane! 😉 
If you've got bangs, or want your hair out of your face, what's your favorite "go-to" style?  Comment and let us know what you do with your bangs!